16 Classic Double-Sided Smash Singles of the '60s
by Jeff Tamarkin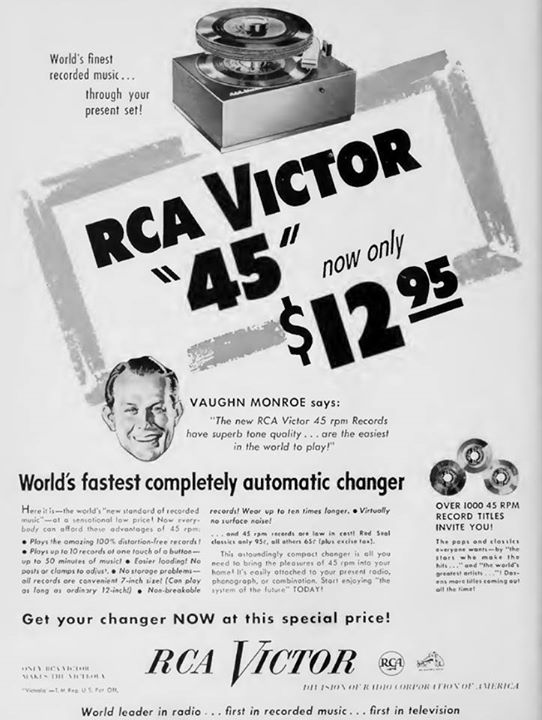 On Dec. 7, 1948, RCA Victor Records released the first disc that spun at 45 revolutions per minute, "Pee-Wee the Piccolo," credited to Paul Wing with Russ Case and His Orchestra and aimed at the children's market. The company hoped that its new smaller 7-inch discs would replace the standard 10-inch 78 RPM records that had dominated the music industry for many years.
(That same year, Columbia Records had introduced the 33 1/3 RPM 12-inch format for multiple songs, a.k.a., the album. In fact, the speeds are basically random: you'll notice that 78-33=45.)
The "45," as the new singles became known, caught on quickly and on March 31, 1949, RCA Victor released several new recordings in the format, including "Texarkana Baby," a huge hit for the country singer Eddy Arnold. By May of that year, with phonograph machines capable of playing the 45 speed flying out of the stores, RCA's single of Perry Como's "'A' You're Adorable" became popular enough to reach the top spot on Billboard magazine's trade chart for singles.
By the mid-'50s, the 45 had become the standard, and it proved particularly suited to the new rock 'n' roll sound and the short length of rock songs. Due to the 45's more compact size, and the fact that they were not nearly as fragile as the easily shattered 78, teenagers could grab a handful of the portable records and take them over to a friend's place, where they could while the day away dancing to their favorite tunes by Elvis, Jerry Lee, Chuck and the rest.
Singles, for the most part, were just that though: they characteristically housed just one memorable song. Although each 45 had an A-side (promoted to be the hit) and a B-side (or flip side), the secondary tune was often forgettable. If record buyers played them at all, it was mostly out of curiosity: the song that received airplay was the one that mattered, and the other side was, save for a handful of breakout flukes by the biggest of stars, a throwaway.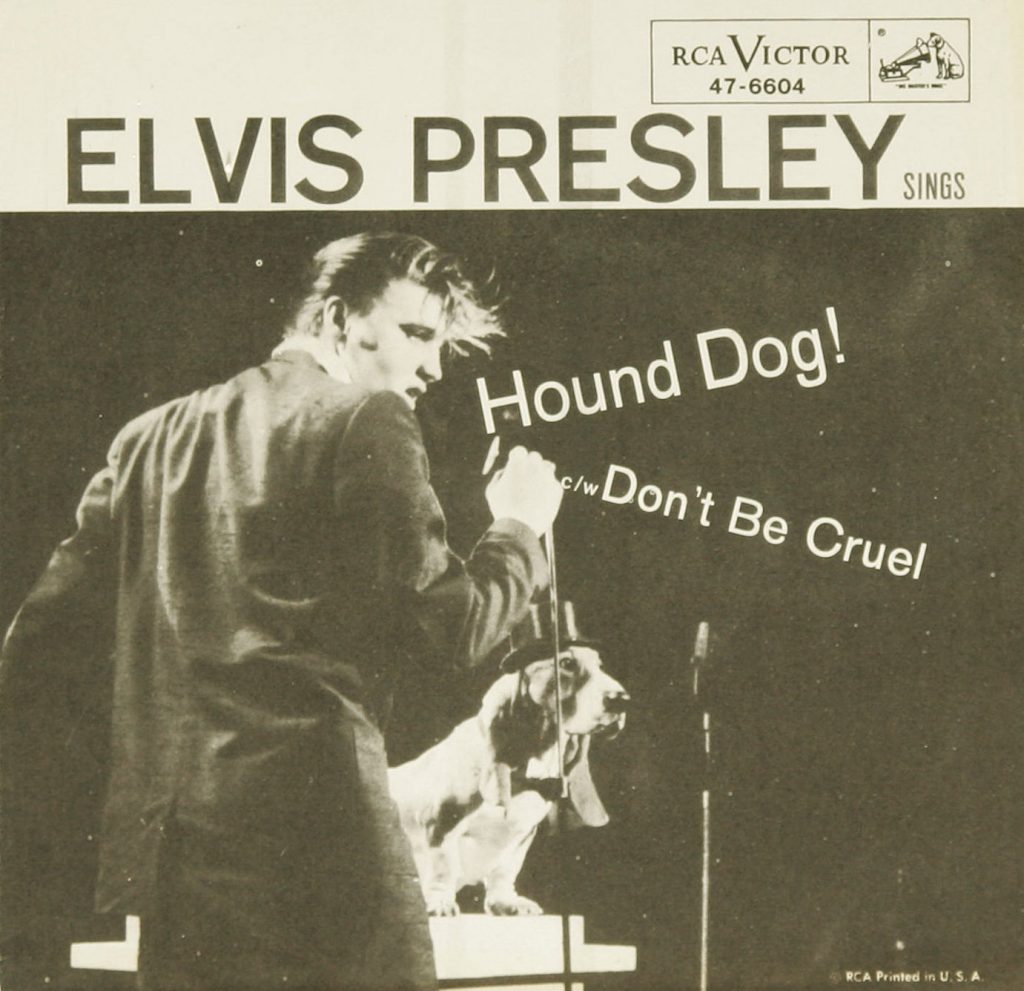 Sometimes, though, a B-side proved too good to ignore. Elvis Presley's first few singles for RCA—which dominated the market in the earliest years but was soon joined by all of the other major labels and countless independent companies—included quality B-sides but none that found a life of their own apart from the A-side. That all changed in August 1956, when the company released "Don't Be Cruel" and "Hound Dog" on one single. Both songs proved so popular that Billboard was forced to consider them as one release, and the can't-beat-it combination of rock 'n' roll classics dominated the airwaves and the charts, racking up an astounding 11 weeks at #1.
Even by the early '60s, B-sides still hardly mattered. Think of some of the biggest hits of the day—Lesley Gore's "It's My Party," Del Shannon's "Runaway," the Four Seasons' "Sherry," even Chubby Checker's "The Twist"—and chances are, unless you're like that guy in the movie Diner who studied these things, you don't remember the flip. (For the, er, record, the B-side of "The Twist" was "Toot.")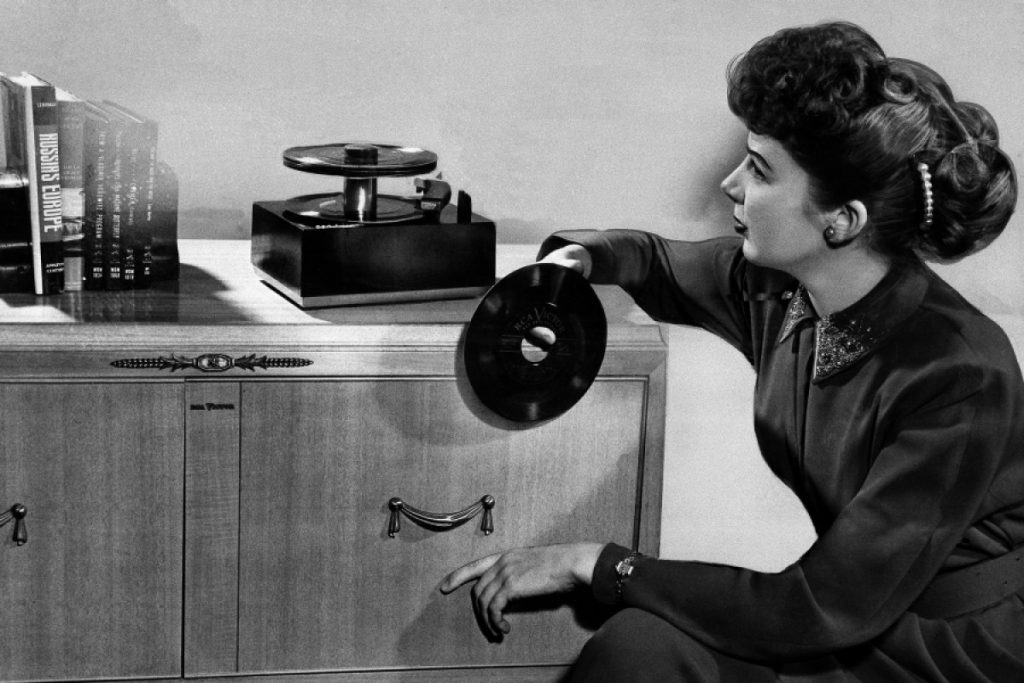 That, like so much else, began to change with the arrival of The Beatles. From the very beginning of their invasion of America, fans began seeking out every Beatles song they could get their hands on. Songs that had been turned down by American record companies prior to their breakthrough began turning up on small labels, but it was their Capitol Records output that drew the most attention, and fans devoured those B-sides as voraciously as they did the intended hit. It's unlikely that any of the millions who purchased a copy of "I Want to Hold Your Hand" didn't turn the record over and play the grooves off of "I Saw Her Standing There" as well.
As the '60s continued, many artists—and their labels and producers—were no longer content to concentrate on one song and toss off a second as if it wasn't worth anyone's time. While most '60s B-sides did remain relatively inconsequential, others were easily the equal of their A-side.
Here are some two-sided smashes that we think provided the best opportunities to double your pleasure and double your fun! (And there are many others just as good—let us know your favorites!)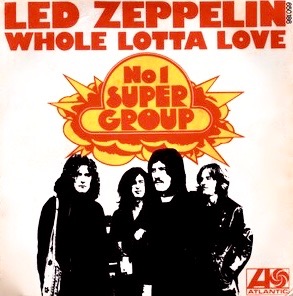 Led Zeppelin—Whole Lotta Love/Living Loving Maid (She's Just a Woman) (1969)
Led Zeppelin was by no stretch of the imagination a singles band. The album was their domain and their music was meant to be heard that way. In fact, they didn't even release any singles in the U.K. They did release several in the U.S. but only one, a trimmed-down edit of "Whole Lotta Love," from Led Zeppelin II, made the U.S. top 10. Atlantic Records paired it with a rocking tune about a groupie, which is said to be Jimmy Page's least favorite Zep song. Ah, what does he know anyway?
Related: The inside story of the "Whole Lotta Love" edit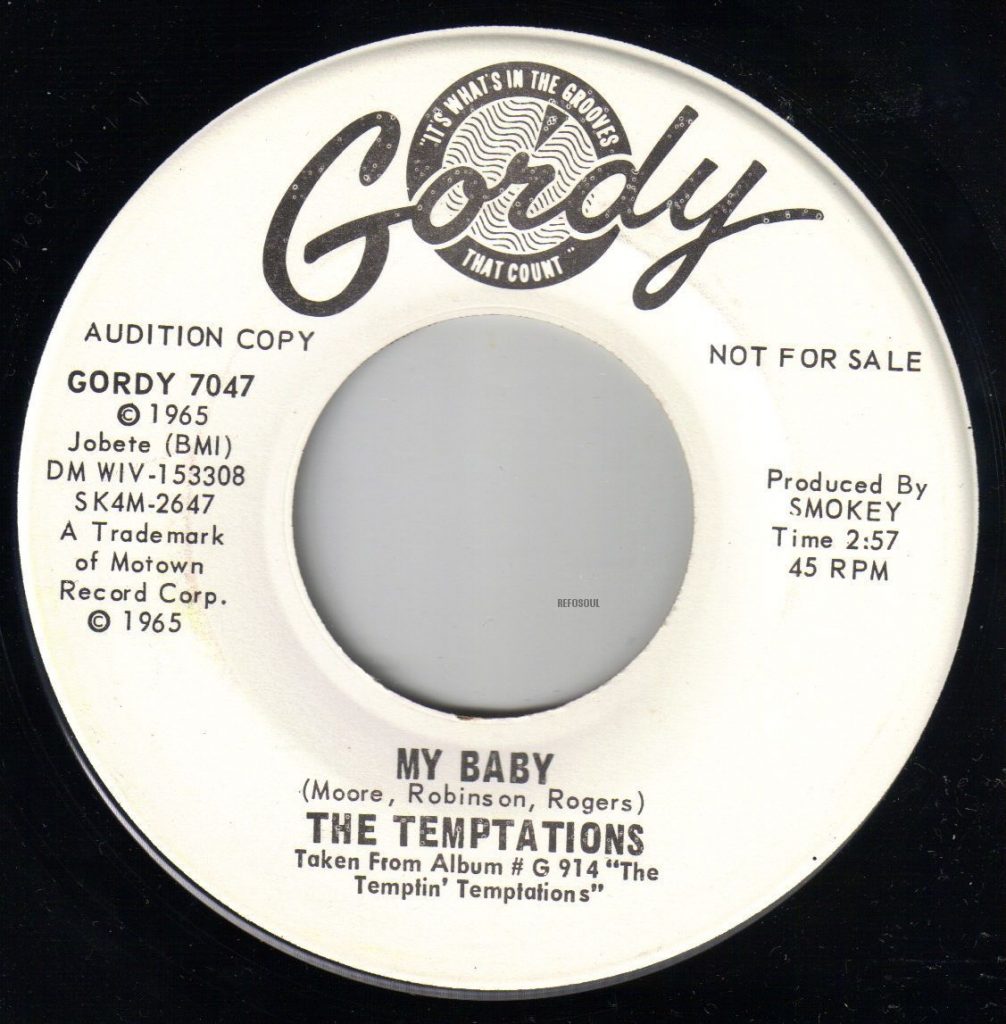 The Temptations—My Baby/Don't Look Back (1965)
Motown was all about well-crafted singles and didn't worry much about B-sides, but this early entry in the hit parade from the Temps is killer nonetheless. The uptempo A-side, co-written and produced by Smokey Robinson, with a lead sung by David Ruffin, topped out at #13 and while the Paul Williams-sung flip didn't fare as well, it was good enough to be covered by Al Green, Phil Collins and, in a reggae version, by Peter Tosh, with help from Mick Jagger.
The Nazz—Hello It's Me/Open My Eyes (1968)
Not a big hit but you'd be hard-pressed to find two more shining examples of early psychedelic pop ("Open My Eyes") and singer-songwriter balladry ("Hello It's Me") than these two early Todd Rundgren vehicles—"Hello It's Me" was, in fact, the first song he wrote. When first released on the small SGC label, "Open My Eyes" was the A-side, but a radio station in Boston aired the B-side and it became a local sensation, eventually rising to #71 nationally.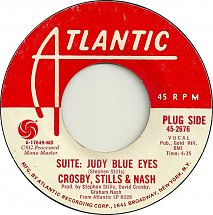 Crosby, Stills & Nash—Suite: Judy Blue Eyes/Long Time Gone (1969)
Another group not really known for its singles, CSN released these two tracks from their self-titled Atlantic album and in the process created a perfect pairing.
Stephen Stills' acoustic ode to his then-squeeze Judy Collins made for a marked contrast to David Crosby's thumping rocker.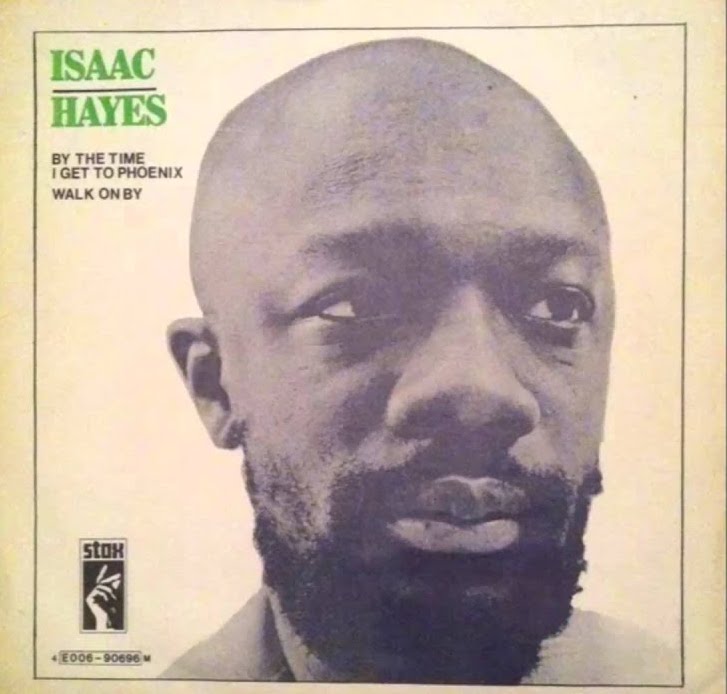 Isaac Hayes—Walk On By/By the Time I Get to Phoenix (1969)
Isaac Hayes was one of the great songwriters in R&B music, co-penning a string of hits for Stax Records artists with David Porter. On his own he became a major soul/funk innovator, and while his "Theme From Shaft" remains his signature recording, this pair of covers—Bacharach-David's "Walk on By"(made famous by Dionne Warwick) and Jimmy Webb's "By the Time I Get to Phoenix" (Glen Campbell's hit was definitive) displayed Hayes' ability to transform any song into his own.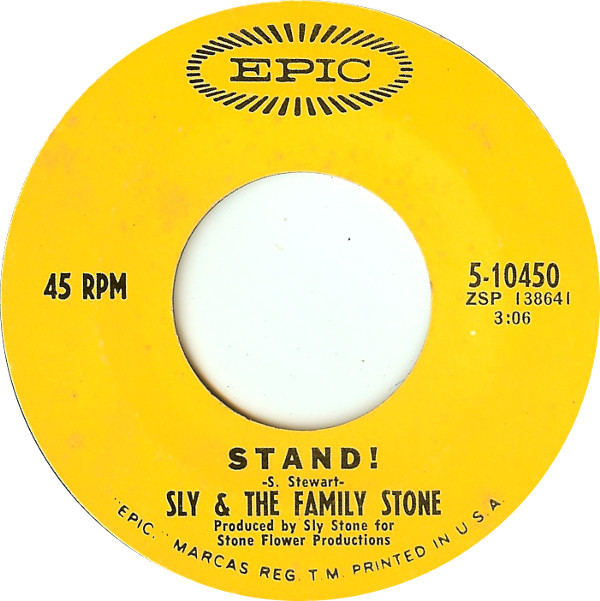 Sly & the Family Stone—Stand!/I Want to Take You Higher (1969)
Another two-sided wonder from the final year of the '60s matched up two funk-soul anthems that appeared on the band's Epic Records Stand! LP. "I Want to Take You Higher" was, of course, one of the highlights of Woodstock, but the positive message of "Stand!" continues to resonate universally today.
Watch Sly and the Family Stone perform "Stand!" live on The Mike Douglas Show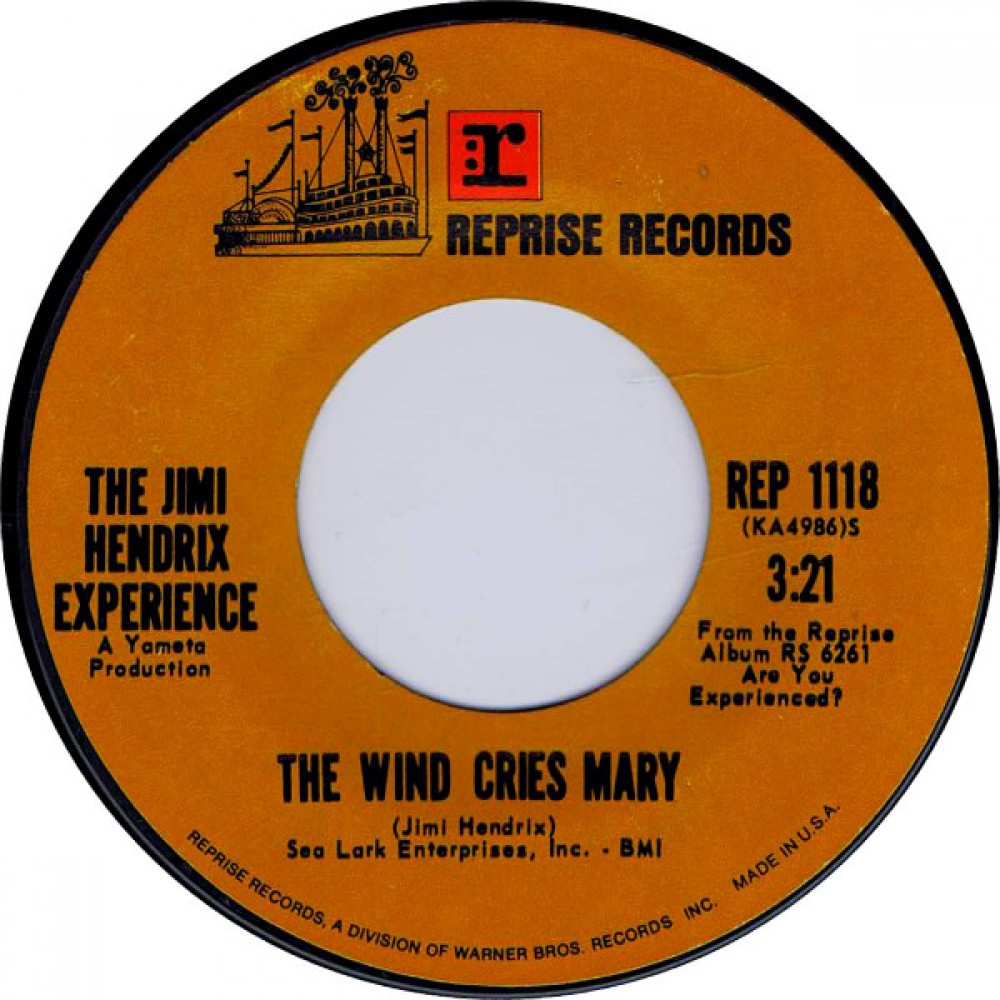 The Jimi Hendrix Experience—Purple Haze/The Wind Cries Mary (1967)
When they first came on the scene during the Summer of Love, they might as well have been from another planet—they were that different. And when Are You Experienced, their debut album, released in the U.S. on Reprise Records, came out, it quickly became clear that this was no novelty—there was a high level of genius there, not only in Hendrix's guitar work but in his songwriting and performances. These two tracks are each seductive in their own way, and perfectly complementary, even if the single peaked at #65 in the U.S.
Watch the Jimi Hendrix Experience perform "The Wind Cries Mary" live in Stockholm in 1967
The Band—Up on Cripple Creek/The Night They Drove Old Dixie Down (1969)
Here we have two classics of American music written by Robbie Robertson and issued on The Band's landmark sophomore album on Capitol. The words, the sound, the vocals—everything about these songs suggested some distant, mystical world that may or may not have ever existed, and together they presented a road map for what would become Americana.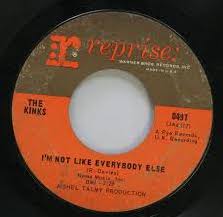 The Kinks—Sunny Afternoon/I'm Not Like Everybody Else (1966)
Ray Davies had already proven himself a brilliant songwriter and by 1966, the masterpieces were coming at a rapid pace. "Sunny Afternoon," which hit #14 in the States on Reprise Records, was something of a protest song, putting the British aristocracy in its place. But the B-side has stood the test of time even more so, a rant against conformity and in favor of individualism that has often been covered over the years.
The Monkees—I'm a Believer/(I'm Not Your) Steppin' Stone (1966)
The Monkees' second consecutive #1, written by Neil Diamond, stayed in that position for seven weeks, as well it should have: it was a perfectly conceived and executed pop-rock gem. For the B-side, the quartet (or their handlers at Colgems Records) chose the fierce "(I'm Not Your) Steppin' Stone," one of several great Tommy Boyce-Bobby Hart tunes the Monkees recorded. Although Paul Revere and the Raiders had cut it previously on an album, it was the Monkees that had the hit—even as a B-side, it peaked at #20.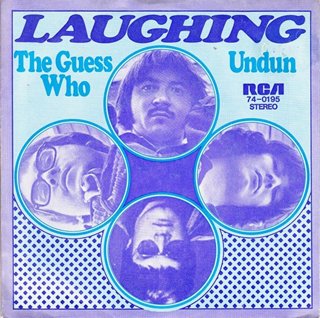 The Guess Who—Laughing/Undun (1969)
This is a prime example of what we mean by great double-sided smash singles. The two songs—"Laughing" and "Undun"—are  different in their approach, and both sides of the RCA Victor single received plenty of airplay.
The soulful "Laughing" went to #10 and the Zombies-inspired "Undun" to #22 in America.
Related: 10 jazz singles that became hits in the '60s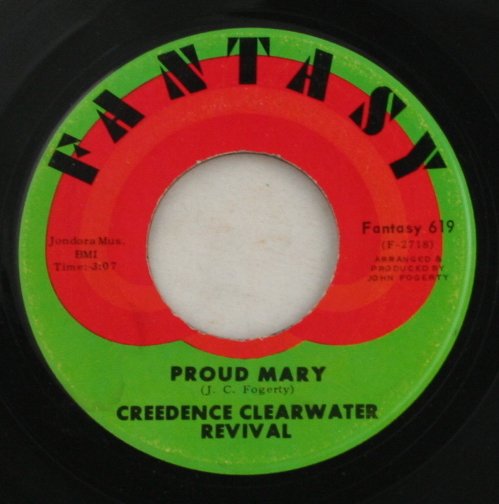 Creedence Clearwater Revival—Proud Mary/Born on the Bayou (1969)
Did you know that Creedence never had a #1 single? That's right: On five (!!) separate occasions they reached #2 but never could dislodge whatever was ahead of them. "Proud Mary" was the first of those #2s, and it needs no introduction—it remains one of the most often played recordings of the era. Its flip was the lead track off the band's second Fantasy Records album, Bayou Country, an appropriately swampy romp that features some of John Fogerty's most delicious guitar work and singing. Creedence continued to pair up some of their best tunes on 45 as they rambled through their too-short career: "Bad Moon Rising/Lodi," "Down on the Corner/Fortunate Son," "Travelin' Band/Who'll Stop the Rain," etc.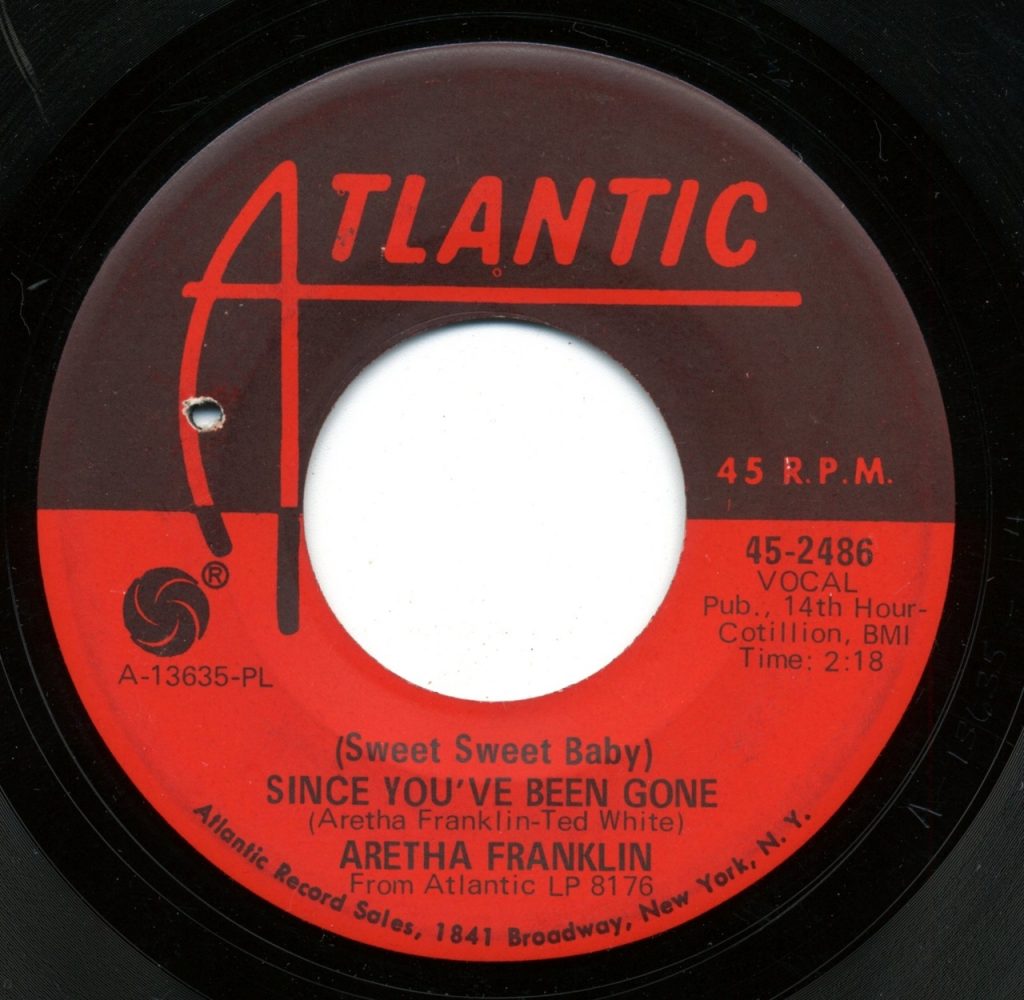 Aretha Franklin—(Sweet Sweet Baby) Since You've Been Gone/Ain't No Way (1968)
The Queen of Soul knew how to pick 'em and when the stars aligned, Atlantic Records put together two sides that just belonged together. This is one of them: the hit side, which she wrote with her then-husband Teddy White, is a slice of perfect late '60s R&B while the bluesy ballad on the flip was penned by her sister Carolyn and serves to remind that Aretha's roots in the church served her well when she set out to sing soul.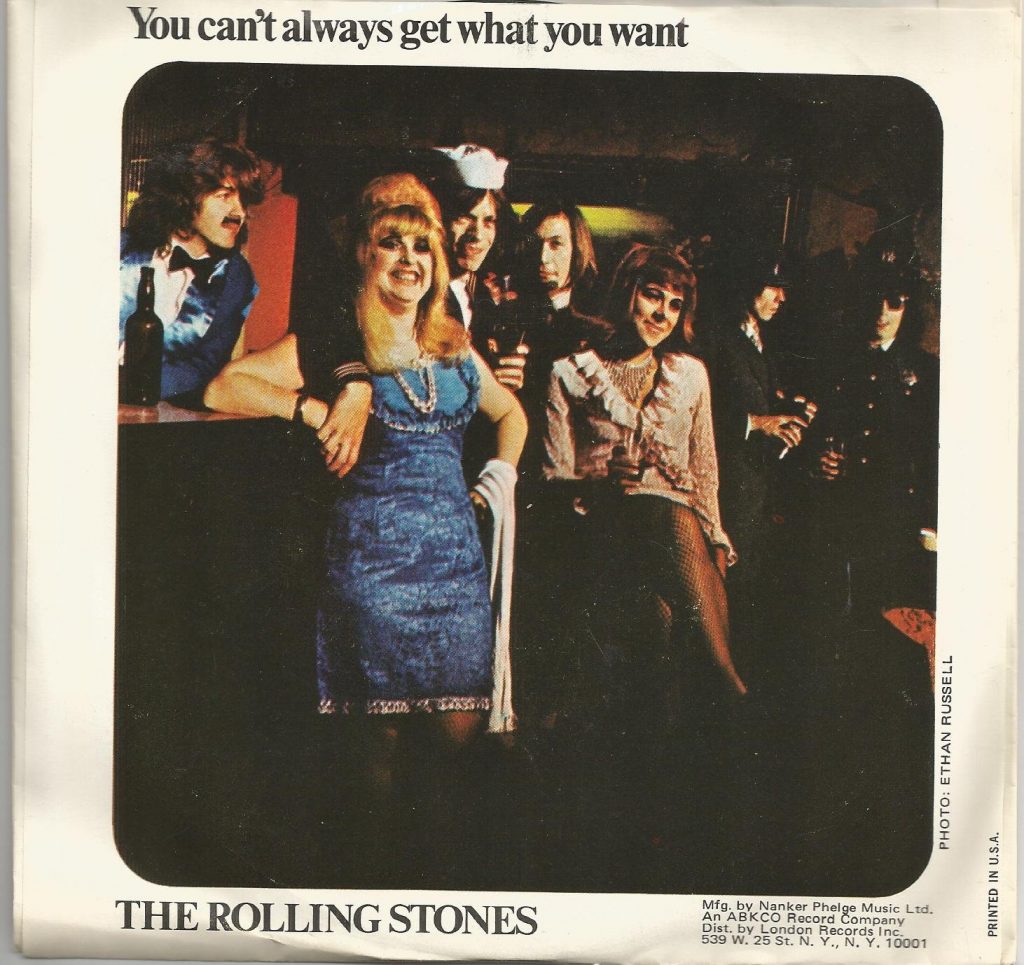 The Rolling Stones—Honky Tonk Women/You Can't Always Get What You Want (1969)

You want two sides of perfection? You can get that all over the Stones' London Records (U.S.) discography, with "Ruby Tuesday/Let's Spend the Night Together," or "Street Fighting Man/No Expectations" or even "Dandelion/We Love You." But it just does not get any more classic than the gritty, nasty "Honky Tonk Women" meeting up with the wide-screen splendor of "You Can't Always Get What You Want."
Watch the Stones perform "You Can't Always Get What You Want" from their Rock 'n' Roll Circus
The Beach Boys—I Get Around/Don't Worry Baby (1964)

Where to begin? When you have a writer as gifted as Brian Wilson, and a group with such a knack for classy arrangements and pitch-perfect vocalizing as the Beach Boys (not to mention the studio genius of the Wrecking Crew), you're bound to find a few two-for-the-price-of-one winners. Even in their early days of surf and hot rod tunes, the band and Capitol Records came up with the likes of "Surfin' U.S.A./Shut Down" and "Surfer Girl/Little Deuce Coupe." But then, in 1964, just as the Beatles were threatening to wipe out American rock 'n' roll, the Beach Boys came up with "I Get Around," the ultimate song of cars and girls and friends and freedom and good times, paired with "Don't Worry Baby," which is also ostensibly a car tune but doubles as one of the most vocal harmony-rich songs in the Beach Boys' canon.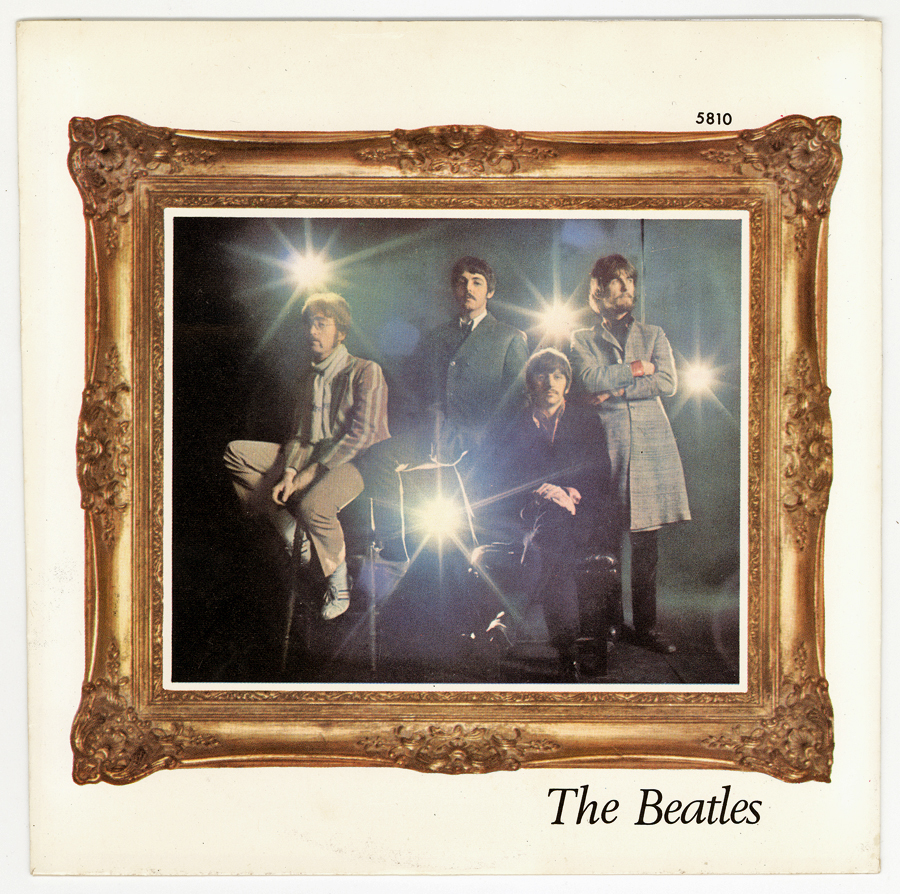 The Beatles—Penny Lane/Strawberry Fields Forever (1967)

As we said at the top, they almost never didn't issue perfect pairings on 45. Even if we just stick with the official Capitol releases, there's a nonstop string of 100% pearls: "I Want to Hold Your Hand"/"I Saw Her Standing There," "And I Love Her/If I Fell," "I Feel Fine/She's a Woman," "Help/I'm Down," "We Can Work It Out/Day Tripper," "Paperback Writer/Rain." Radio stations didn't even bother to preview them: as soon as they obtained a new Beatles single, both sides received immediate, incessant airplay. By 1966, there was no such thing as a non-worthy Beatles track: "Yellow Submarine" and "Eleanor Rigby" worked together despite their vast differences, but we're going with "Penny Lane" and "Strawberry Fields Forever," which reflected the development of the songwriting from, respectively, McCartney and Lennon alongside the band's increasingly innovative ways in the studio with producer George Martin. And then, just to show they were far from finished trailblazing, they came up with "Hello Goodbye/I Am the Walrus," "Hey Jude/Revolution" and more!

Latest posts by Jeff Tamarkin
(see all)