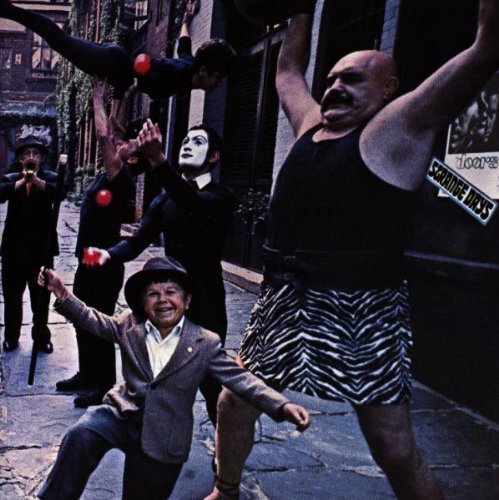 The Doors 1967 recording debut unfolded in remarkable fashion with a string of hit singles and two platinum albums, beginning in January with the band's self-titled release, followed by Strange Days in September. The former included The Doors' #1 smash, "Light My Fire." Strange Days delivered future classic rock greats like "People Are Strange," "Love Me Two Times" and "When The Music's Over."
For the album's 50th anniversary, Rhino will release Strange Days 50th Anniversary Deluxe Edition, a 2-CD set with stereo and original mono mixes, on Nov. 17. At the same time, the original mono mix of Strange Days will be released on vinyl. Pre-order the CD here.
The new edition was produced by the album's original engineer, Bruce Botnick. It includes the original stereo mix of the album on CD for the first time in a decade, with sound that's been remastered for the first time in 30 years. The second disc features the album's original mono mix, which has been remastered for this set and is making its CD debut. Accompanying the set are liner notes by music journalist David Fricke, as well as a selection of rare and previously unseen photographs.
From today's (Sept. 25) announcement: "The success of The Doors' debut album kept the band in-demand and on the road in early 1967. When Jim Morrison, John Densmore, Robby Krieger, and Ray Manzarek weren't playing live, they recorded songs for Strange Days at Sunset Sound in Hollywood, the same studio they used to record their debut.
"Having a larger budget for Strange Days allowed the band to spend more time experimenting in the studio. They used an eight-track recorder for the first time, which resulted in some memorable overdubs like Krieger's double-tracked guitar on 'When The Music's Over'. Surprisingly, the trippy keyboard sound heard on the album's title track is actually one of the earliest appearances of a Moog synthesizer in a rock song."
As Best Classic Bands wrote in its Album Rewind, "It was the grand finale of Strange Days, 'When the Music's Over,' that rightfully received the most concerted attention. Over a brooding, meandering, often exotic melody that alternately sprawled and intensified, Morrison asked us repeatedly to 'turn out the lights' when the music was over. As he unfurled his hypnotic dream-state of a lyric, Krieger, Manzarek and Densmore improvised and explored, creating a drama that accelerates incrementally."
Related: Our Album Rewind of Strange Days
Strange Days 50th Anniversary Deluxe Edition Track Listing
Disc One: Original Stereo Mix
Disc Two: Original Mono Mix
Strange Days
You're Lost Little Girl
Love Me Two Times
Unhappy Girl
Horse Latitudes
Moonlight Drive
People Are Strange
My Eyes Have Seen You
I Can't See Your Face In My Mind
When The Music's Over

Latest posts by Best Classic Bands Staff
(see all)