Even in the obituaries following his death from a massive heart attack, the 82-year-old Dick Clark was still being referred to as "America's oldest teenager." It was a nickname he had worn proudly for decades. Clark, who had risen to fame in the 1950s as the host of American Bandstand, and from that had created a colossal entertainment empire that extended to other television programs (most notably Dick Clark's New Year's Rockin' Eve), radio, live concerts and other media, always felt a kinship with the youngsters who'd congregated in the Bandstand audience to dance to the latest hit records. Dick Clark understood them, and they were happy to have the support of any adult who did.
It hadn't been easy at first. In 1952, Clark, originally from Mt. Vernon, N.Y., had moved to the Philadelphia area to take a job at a local radio station. WFIL, had an affiliated TV station that hosted a music show called Bob Horn's Bandstand. One day Horn was arrested for drunk driving and booted from the show. It became Clark's, and after a successful run in the Philadelphia region, it was picked up nationally by the ABC network. American Bandstand debuted on Aug. 5, 1957, and became an instant cultural phenomenon.
Parents felt that their children were safe with Clark as their afternoon babysitter. He was clean-cut and polite and although the music he played on his show—something new called rock 'n' roll, brought into many homes for the first time via Clark's show—made those parents nervous, they knew Clark wouldn't lead their kids down the wrong path.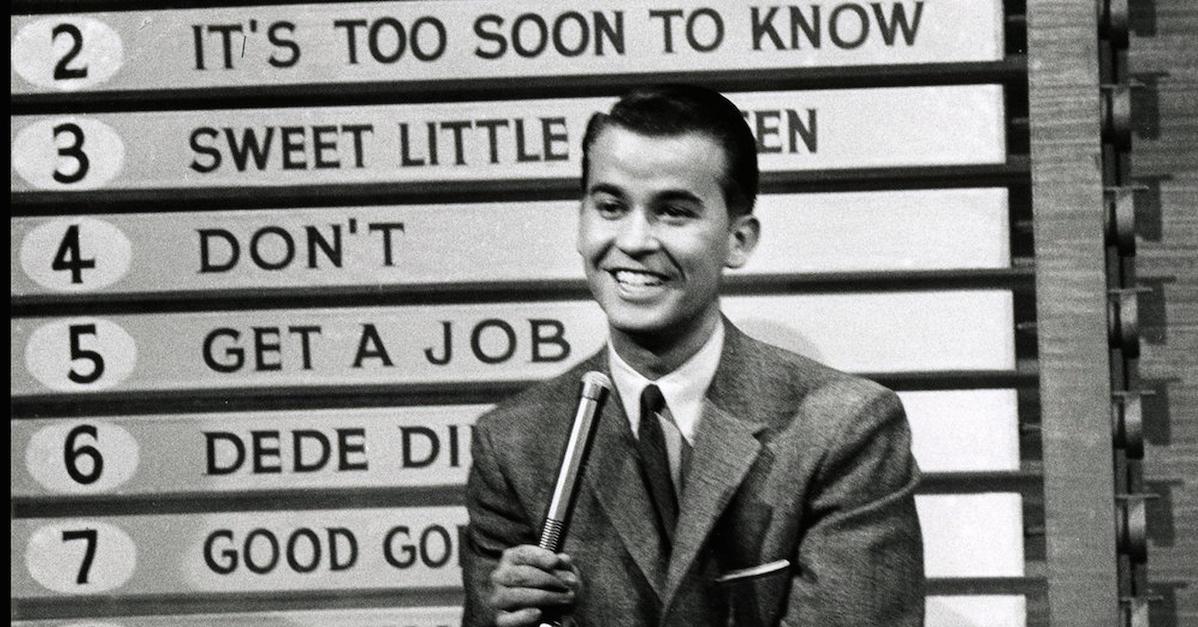 In 1964, Clark moved the still popular Bandstand to L.A., where he continued to host nearly every major pop, rock and R&B star—even into the psychedelic era, a style of music that clearly perplexed him.
Related: Watch what happened when Dick Clark interviewed Jefferson Airplane in 1967
Clark's championship of a performer could help to make or break them; many future superstars found their first national television exposure on his show.
Watch an unforgettable appearance by the Jackson 5 on Bandstand
And an interview with a young John Travolta
Even as Clark moved on to other things–$25,000 Pyramid, TV's Bloopers and Practical Jokes, the American Music Awards, Dick Clark's New Year's Rockin' Eve, and so much more—and even as the lines in his face betrayed his youthful attitude, even after he suffered a debilitating stroke in 2004, Dick Clark remained "America's Oldest Teenager."
Watch Clark host New Year's Rockin' Eve 1981-82
He was inducted into the Rock and Roll Hall of Fame in 1993.
Watch the Ronettes on Bandstand in 1963

Latest posts by Best Classic Bands Staff
(see all)