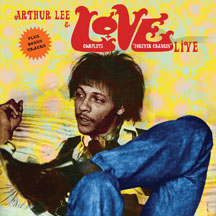 RockBeat Records, a label specializing in previously unreleased music, plans several new titles aimed at collectors. Among the artists featured are Del Shannon, Arthur Lee and Love and Phil Ochs, as well as such blues, country and folk artists as Doc Watson, Freddy Fender and Mississippi John Hurt.
Here are capsule descriptions of some of the new RockBeat releases, which will be distributed by MVD Entertainment Group:
Arthur Lee & Love—Complete Forever Changes Live (CD and vinyl)
The late leader of the much-loved L.A. band of the '60s/'70s teamed with his longtime backup band Baby Lemonade to perform the classic album Forever Changes live.
Track Listing
Alone Again Or
A House Is Not A Motel
Andmoreagain
The Daily Planet
Old Man
The Red Telephone
Maybe the People Would Be the Times Or Between Clark and Hilldale
Live and Let Live
The Good Humor Man, He Sees Everything Like This
Bummer In the Summer
You Set the Scene
Your Mind And We Belong Together
7 & 7 Is
Alone Again Or
Related: Arthur Lee dies, 2006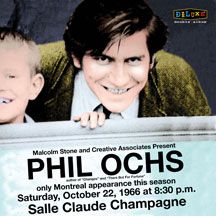 Phil Ochs—Live In Montreal 10/22/66 (2-CD and vinyl)
The renowned singer-songwriter recorded this show after leaving Elektra Records and prior to signing with A&M.
Track Listing
Disc 1:
Cross My Heart
Song of My Returning
Flower Lady
Miranda
Pleasures of the Harbor
Outside Of A Small Cirlce Of Friends
I've Had Her
Disc 2:
There But For a Fortune
Crucifixion
Is There Anybody Here'
Changes
Doesn't Lenny Live Here Anymore'
Power and the Glory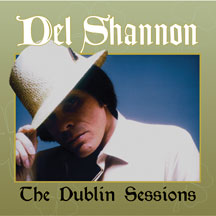 Del Shannon—The Dublin Sessions (CD and vinyl)
The singer of such huge hits as "Runaway" and "Hats Off to Larry" recorded these sides, which were thought to be lost. Now newly rediscovered and remastered, they're getting their first release here.
Track Listing
Best Days Of My Life
Love Letters
Till I Found You
Raylene
One Track Mind
Black Is Black
Oh, Pretty Woman
Another Lonely Night
Amanda
Love, It Don't Come Easy
Today I Started Loving You Again
Also coming from RockBeat:
Mississippi John Hurt—Live at Oberlin College (CD only)
Recorded at Oberlin in 1965 at a time when Mississippi John Hurt was being discovered by a new generation of fans.
Doc Watson—Live from Chicago, March, 1964: Vol. 1 (CD only)
American guitarist, songwriter, and singer of bluegrass, folk, country, blues, and gospel music.
Mighty Joe Young—Live from The North Side of Chicago (CD only)
Big Joe Williams—Southside Blues (CD only)
A rare live performance from the legendary Chicago bluesman.
Freddy Fender—Lovin' Tex-Mex Style (CD only)
Watch Arthur Lee sing "Andmoreagain" live in 2003

Latest posts by Best Classic Bands Staff
(see all)