Dean Torrence Book Reveals Wild Ride of Surf City Duo
by Scott Paton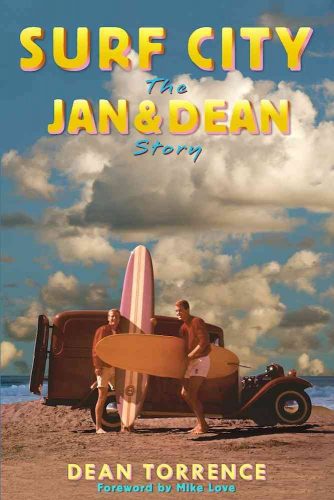 In the fall of 2016 we witnessed a surfeit of autobiographies from many of the key figures of the mid-'60s surf music scene. Mike Love's Good Vibrations: My Life as a Beach Boy and Brian Wilson's second take on his life story, I Am Brian Wilson, may have dominated media coverage, but they were joined on the bookshelves by their old colleague and friend, Dean Torrence, who chronicles his career and partnership with the late Jan Berry in Surf City: The Jan & Dean Story.
Candor and humor characterize this narrative of the two high school chums who spanned the tail-end of the doo-wop era well into the dynamic and diverse, post-British Invasion music scene. Fans of Jan and Dean's 1971 Anthology album, replete with Dean's irreverent liner notes, will be pleased to discover that—4+ decades on—his honest but often wry take on the J&D story remains intact.
Torrence's acknowledged teenage awe of Berry's good looks, talent and occasional larceny sets up the hierarchy of the duo for the first phase of their career, one in which Berry would dominate most of the creative aspects of their songwriting and production. Often perceived as the best of the many Beach Boys sound-alikes of their time, Jan and Dean's sound was actually an enormous influence on Brian Wilson's early vocal arrangements. After a shared bill at a local Southern California record hop, a friendship between the two acts was forged and Wilson and Berry began collaborating on songs that resulted in many of Jan and Dean's eventual hits, including "Drag City," "Deadman's Curve" and "New Girl In School." Famously, their initial collaboration, "Surf City," created great discord among the Beach Boys and their label, Capitol Records, who frowned on the giveaway of a #1 hit, enhanced by a co-lead vocal from Brian Wilson himself.
Despite a consistent string of top 40 singles and regular TV and personal appearances, neither Jan nor Dean were content to hinge their futures on the fickle nature of pop stardom. Both continued their college studies, Torrence majoring in advertising design at USC, with Berry attending medical school at UCLA and the California College of Medicine. Still, the hits kept on coming.
While Jan Berry may have been the kingpin in the recording studio, Dean Torrence had the edge on humor, which began insinuating itself as self-parody and good-natured sarcasm in their frequent concert appearances. Hollywood took notice of the good-looking, hit-making duo and two separate TV pilots were shot, the second of which, On the Run, might have beaten The Monkees on air. But despite being produced by William Asher, then riding high with his wife Elizabeth Montgomery's Bewitched series, the Jan and Dean vehicle was short on plot and neglected to capture the duo's flair for comedy.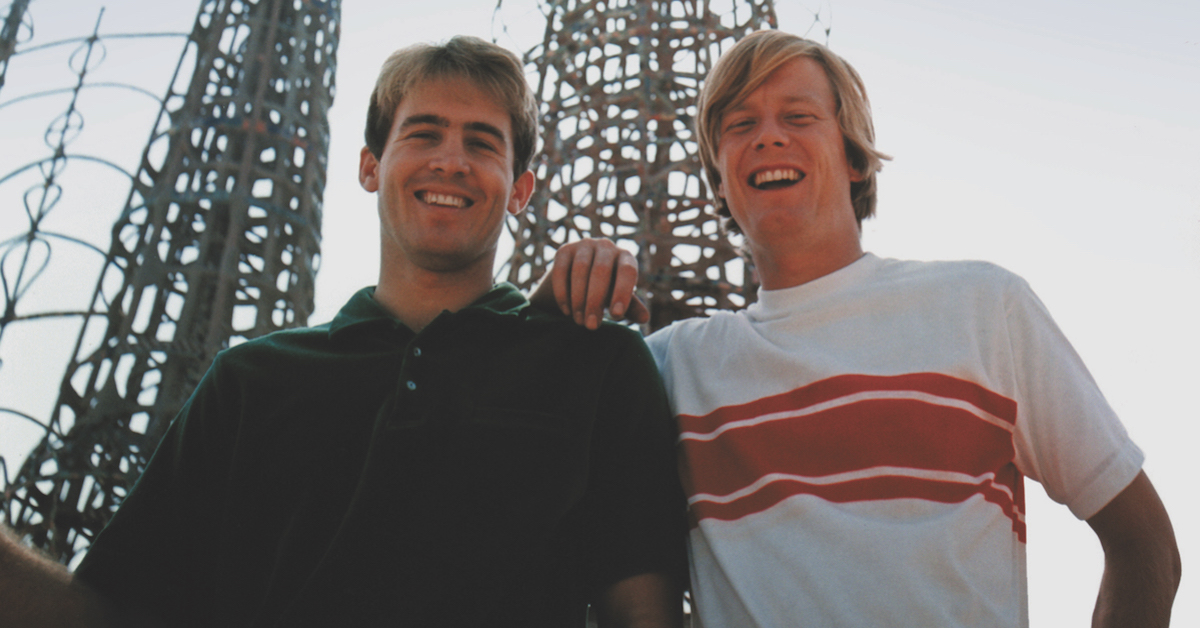 The boys' shot at the big screen was thwarted, too, when their film, Easy Come, Easy Go, halted production when a runaway train on-set resulted in mass injuries, including a compound fracture of co-star Jan Berry's left leg. As ill-fated as their acting career may have been, the events of April 12, 1966, would spell doom for the duo. Presumably angered by a notice from his local draft board, Jan was driving his Corvette at a high rate of speed through a residential neighborhood in Beverly Hills when he crashed into the rear of a parked flatbed truck. Pulled from the wreckage, clinging to life, Berry would spend the next several years re-learning to walk, talk and read again, and he would remain partially paralyzed for life. Jan and Dean were no more.
Watch Jan and Dean perform in 1964's The T.A.M.I. Show
Despite a brief, admirable attempt to continue recording, Dean went on to a successful career in graphic illustration and design, creating logos for both Chicago and the Beach Boys, and ultimately winning a Grammy Award for his work. Jan, despite the lingering manifestations of his auto accident, soldiered on heroically, continuing to issue occasional single records that remain obscure and collectible to this day.
But a series of events over an extended period of time conspired to give Jan and Dean an unlikely –and unanticipated—second act. The aforementioned Anthology compilation in 1971 stirred initial interest in the duo, and an extended article in Rolling Stone—despite being bumped from the cover by Nixon's resignation from the presidency in 1974—created a new demand for the former hitmakers.
Related: BCB's interview with Dean Torrence
By 1977, both Dean and Jan were making periodic appearances onstage. And the following year, the Rolling Stone article resulted in the production of a highly rated TV movie, Deadman's Curve, that reunited the duo as the guest-star opening act on the Beach Boys' summer tour.
Where Berry had once been the "alpha" principal of the duo, now it was Torrence's creative and business acumen that ruled the act's endeavors. Jan bristled and there was frequent friction between the two men, exacerbated by Berry's mounting cocaine addiction. Torrence is completely candid that, at this juncture in the early-'80s, he developed a hatred for Jan—not only for jeopardizing Jan and Dean's resurgent career, but for ruining a second chance in life that Berry could never have anticipated.
The duo split for a time, during which Torrence teamed up with Beach Boy Mike Love for periodic projects and tours. But Jan and Dean ultimately reunited in 1983, under an arrangement that hinged on Jan's sobriety and ceding full business control to Dean. They continued to tour for the next 21 years until Jan's death.
An entertaining and breezy read, Surf City: The Jan & Dean Story is highly evocative of its time(s), and Dean's voice (unaided by a ghost writer) rings honest and self-effacing. Hardcore J&D fans may bemoan the lack of more intricate details on the duo's record-making, and Torrence's association with the notorious kidnapping of Frank Sinatra Jr. is given short-shrift here. But casual readers and fans alike should enjoy this improbable musical saga every bit as much as the new books by his singing and surfing buddies.
Latest posts by Scott Paton
(see all)