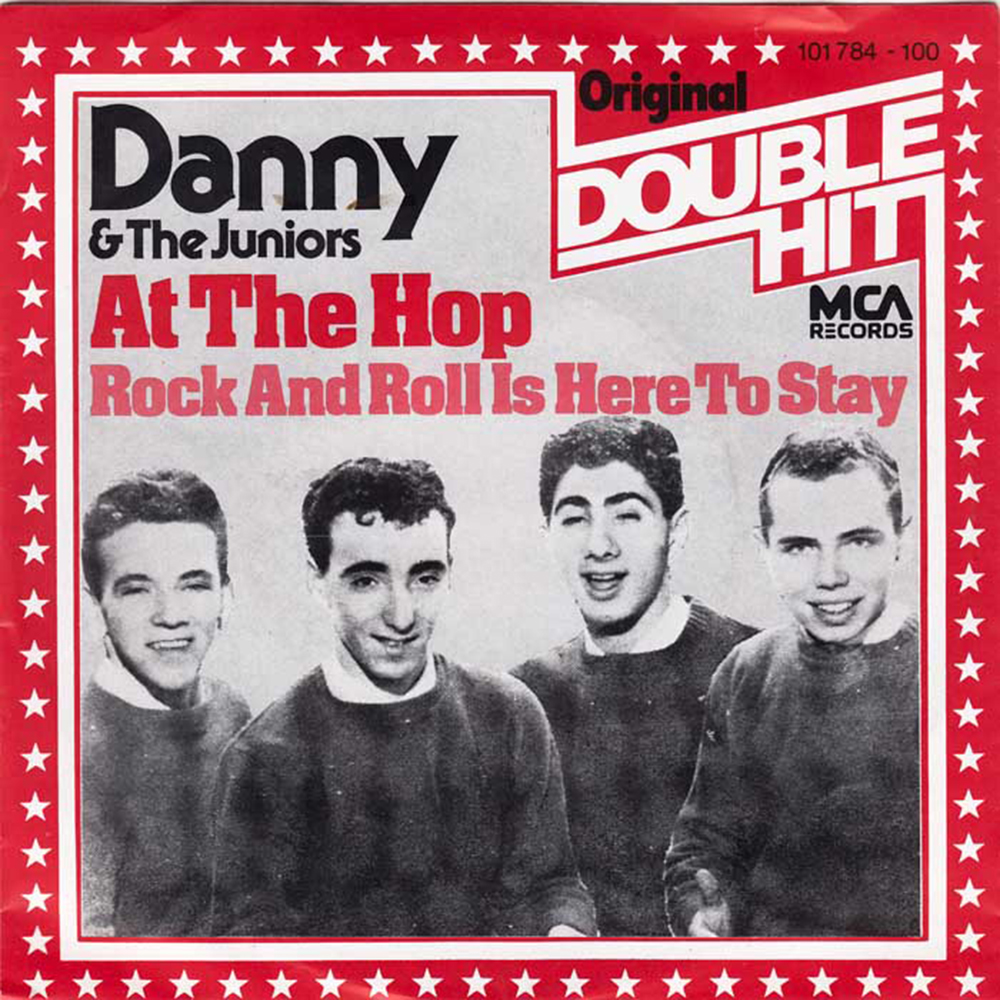 David White, who as a teenager in Philadelphia co-founded the doo-wop group Danny & the Juniors in 1955, and wrote or co-wrote many of their hits including the #1 "At the Hop," as well as "Rock and Roll is Here to Stay," died March 16, in Las Vegas, Nev., where he lived. His death was confirmed by a daughter, Wendy Adamczyk. Though no cause of death was announced, White had been hospitalized last month. He was 79.
With John Madara, three years his senior, White co-wrote 1957's "At the Hop" (with Artie Singer). The song was later famously performed by Sha Na Na at the 1969 Woodstock festival. White alone is credited for writing "Rock and Roll is Here to Stay," a #19 hit for Danny & the Juniors.
As the Juvenaires in the mid-'50s, White, Danny Rapp, Joe Terranova and Frank Maffei performed at local events in the Philadelphia area. White and Madara, then a local producer, wrote a song called "Do the Bop," which the Juvenaires recorded. Singer took the song to an influential local disc jockey, and soon-to-be host of American Bandstand, Dick Clark. Clark suggested changing the song title as well as the lyric, "Let's all do the bop" to "Let's go to the hop." He convinced the quartet to rename themselves Danny & the Juniors.
In December 1957, they performed "At the Hop" on AB and the song took off.
The band's namesake, Danny Rapp, died in 1983 at just 41.
The Madara-White songwriting team also wrote "The Fly," a 1961 hit for Chubby Checker, "You Don't Own Me," a #2 smash for 17-year-old Lesley Gore in 1963, and "1-2-3," a #2 hit for Len Barry in 1965, among others.
Watch Gore perform "You Don't Own Me" on The T.A.M.I. Show in 1964
Related: See what else was a hit when "1-2-3" was topping the charts
With disc jockey Ray Gilmore, Madara and White formed a trio, the Spokesmen, in 1965, writing and recording "The Dawn of Correction," an answer song of sorts to the Barry McGuire protest song, "Eve of Destruction."
White was born to a show business family on November 26, 1939, in Philadelphia. At 19, he married Joanne Rody, then just 16. The couple, divorced, had three daughters, one of whom, Linda, passed in 2013. White is survived by his wife, Sandra, and his daughters, Wendy and Jody.

Latest posts by Best Classic Bands Staff
(see all)