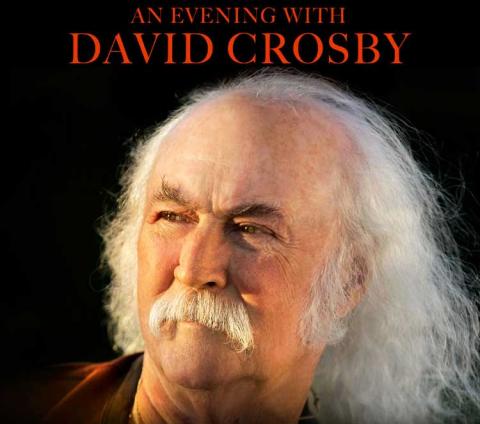 David Crosby may be seriously on the outs with his onetime friends and bandmates Graham Nash and Neil Young, but he has made the jogger he hit with his car back in March 2015 a happy man with a $3 million settlement.
The key question that remains from the incident is Crosby's state when he hit Jose Luquin while driving his Tesla down a road in Santa Barbara County, CA. Luquin was hospitalized with a broken leg, a broken arm, a broken shoulder, broken ribs and a damaged kidney.
The suit he settled claimed that Crosby was under the influence of "alcohol and/or prescription drugs and/or non-prescription drugs and/or other intoxicants and hallucinogens." Yes, the artist whose first solo album in 1971 was titled If I Could Only Remember My Name was the poster boy for 1960s and '70s excess, and did time in jail in Texas in 1982 after getting busted for hard drugs. But word has been that he's clean and sober in recent years.
Related: Is CSN over?
Crosby wasn't arrested at the scene – though Luquin and his 14-year-old son (who was jogging with his father but wasn't hit, and got $50,000 in the settlement as well) claimed they were told by law enforcement that the former member of The Byrds and CSNY was impaired – and he said the setting sun got in his eyes. In recordings of Crosby's immediate 911 calls (below), he sounds lucid, in control and even efficient, as well as rather freaked out by the accident and highly concerned about the welfare of the man he hit. (Croz called 911 twice to make sure an ambulance was coming.)
Relapsed? Acid flashback? Guilty of driving and having a genuine accident while being a rich rock star in the public eye?
As Cal Coast News reports: "Officer at the scene determined alcohol was not a factor and there was no further investigation into alcohol or drug use," said California Highway Patrol spokesman J. Ortega.
Don't miss a post! Sign up for Best Classic Bands' Newsletter; form is on every page.
In other more welcome Crosby news, he has not one but two solo albums in the wings for release later this year and hits the road in mid-August.

Latest posts by Best Classic Bands Staff
(see all)