David Crosby's renaissance continues in 2021 with the release of another new studio album, For Free, on July 23 via BMG. On his latest effort, which arrived one month before his 80th birthday, on Aug. 14, his singing is as beautiful as ever. Listen to several tracks below including "River Rise," a collaboration with Michael McDonald.
From the announcement: For Free finds the folk-rock legend continuing to tap into the tremendous surge of creativity he's experienced since the making of his acclaimed 2016 album Lighthouse, this time collaborating with the likes of Donald Fagen and multi-Grammy Award-winning artist Sarah Jarosz.
Made with his son James Raymond (a multi-instrumentalist who also served as the album's producer), For Free features a number of the musicians who joined Crosby on 2017's Sky Trails, including saxophonist Steve Tavaglione and drummer Steve DiStanislao. The album's title comes from Crosby's sparse cover of a Joni Mitchell classic he's returned to many times over the years. "Joni's the greatest living singer/songwriter, and 'For Free' is one of her simplest," notes Crosby, who's accompanied by Jarosz on the track. "It's one of my favorite songs because I love what it says about the spirit of music and what compels you to play."
Croz has also noted that the title, For Free, also stems from his disdain for many streaming services which he laments have made woefully low royalty payments to recording artists for years.
The follow-up to Here If You Listen—a 2018 album created with Michael League of Snarky Puppy, Michelle Willis, and Becca Stevens, who also collaborated with Crosby on Lighthouse—For Free opens on "River Rise": an uplifting number co-written with Raymond and McDonald, who also lends his iconic vocals to the song's soaring harmonies.
Watch the official lyric video for "River Rise"
For Free also includes a track penned by Fagen expressly for the album. "Steely Dan's my favorite band and I've admired Donald a long time, so that was a thrill for us," he says. A sharply detailed portrait of outlaws, angels, and drugstore cowboys, "Rodriguez For a Night" merges Fagen's sophisticated storytelling with Crosby's warmly commanding vocal presence.
Note the distinct Steely Dan vibe to the track.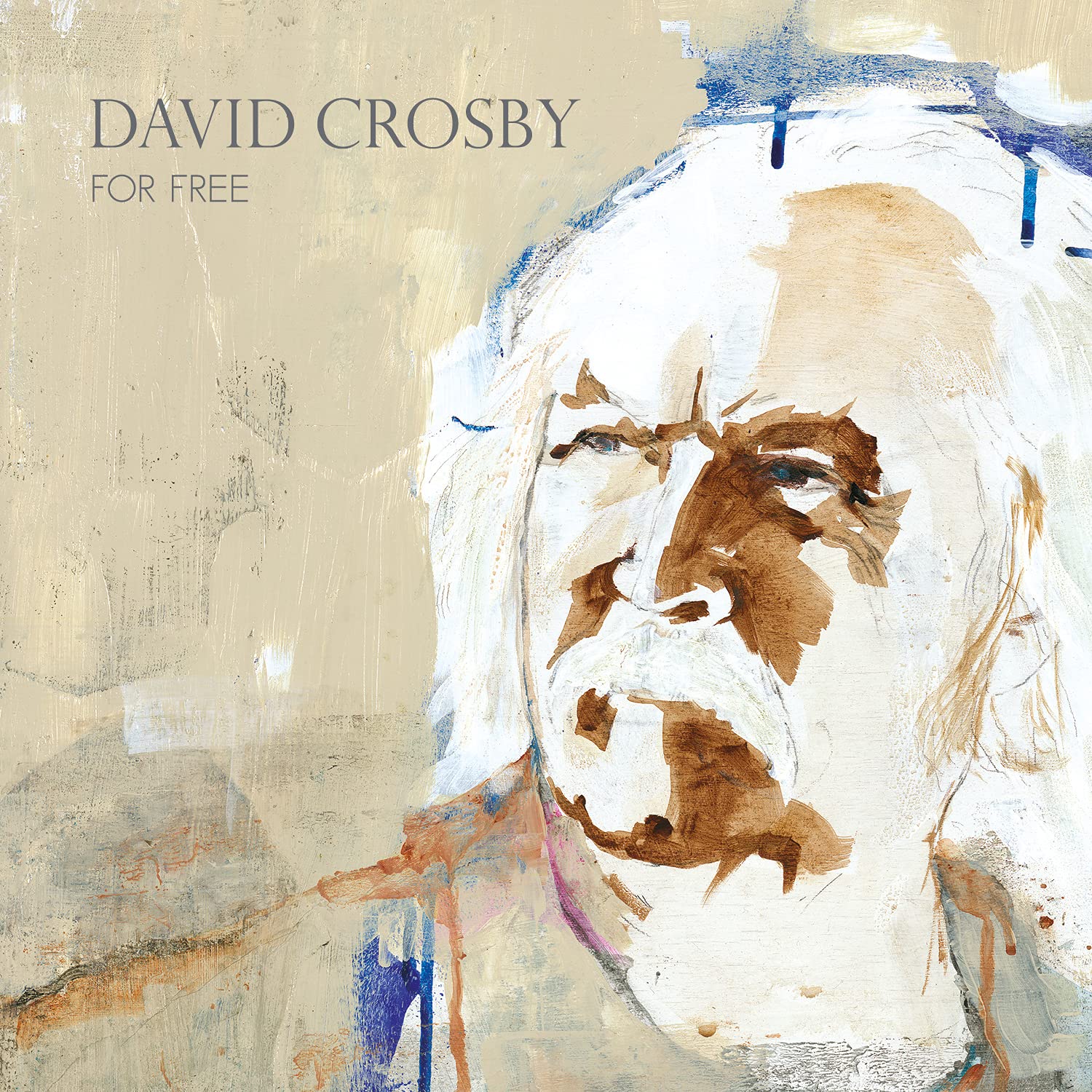 Crosby taps another friend for the album's striking cover art, using a portrait Joan Baez painted of him.
It's the most recent achievement in his significant career—one that's included co-founding such culture-defining bands as The Byrds and Crosby, Stills & Nash (both of whom have been inducted into the Rock & Roll Hall of Fame); collaborating with the likes of James Taylor, Joni Mitchell, Elton John, and Carole King and gaining entrée into the illustrious Songwriters Hall of Fame.
"Can you imagine what it's like to connect with your son and find out that he's incredibly talented—a great composer, a great poet, and a really fine songwriter and musician all around?" Crosby asks. "We're such good friends and we work so well together, and we'll each go to any length to create the highest-quality songs we can."
Listen to "I Won't Stay For Long"
2021 marks the 50th anniversary of Crosby's solo debut, which is expected to get a deluxe edition later this year. CSNY's 1970 album, Déjà vu, received a belated expanded edition in May.
Listen to "The Other Side of Midnight"
Related: Our Album Rewind of If I Could Only Remember My Name
We highly recommend following Croz on his Twitter page, where he comments regularly on a variety of topics.

Latest posts by Best Classic Bands Staff
(see all)