The acclaimed, new documentary David Crosby: Remember My Name, is being released on DVD and Blu-ray on Oct. 22. The film, about the always-outspoken musician, was acquired by Sony Pictures Classics after it made its world premiere at the Sundance Film Festival in January 2019.
The film, produced by Cameron Crowe and directed by A.J. Eaton, was in limited theatrical release over the summer.
Reviews posted from the Sundance screenings have been uniformly positive. In its review, Best Classic Bands called it: "one of the most intimate portraits of a major rock star ever committed to film."
The Hollywood Reporter called it "a touching, nostalgia-infused portrait that's imbued with affection for its horny, ornery but consistently charismatic subject." Variety wrote: "[Crosby] is a romantic witness to a time that was genuinely about following the road of excess to the palace of wisdom."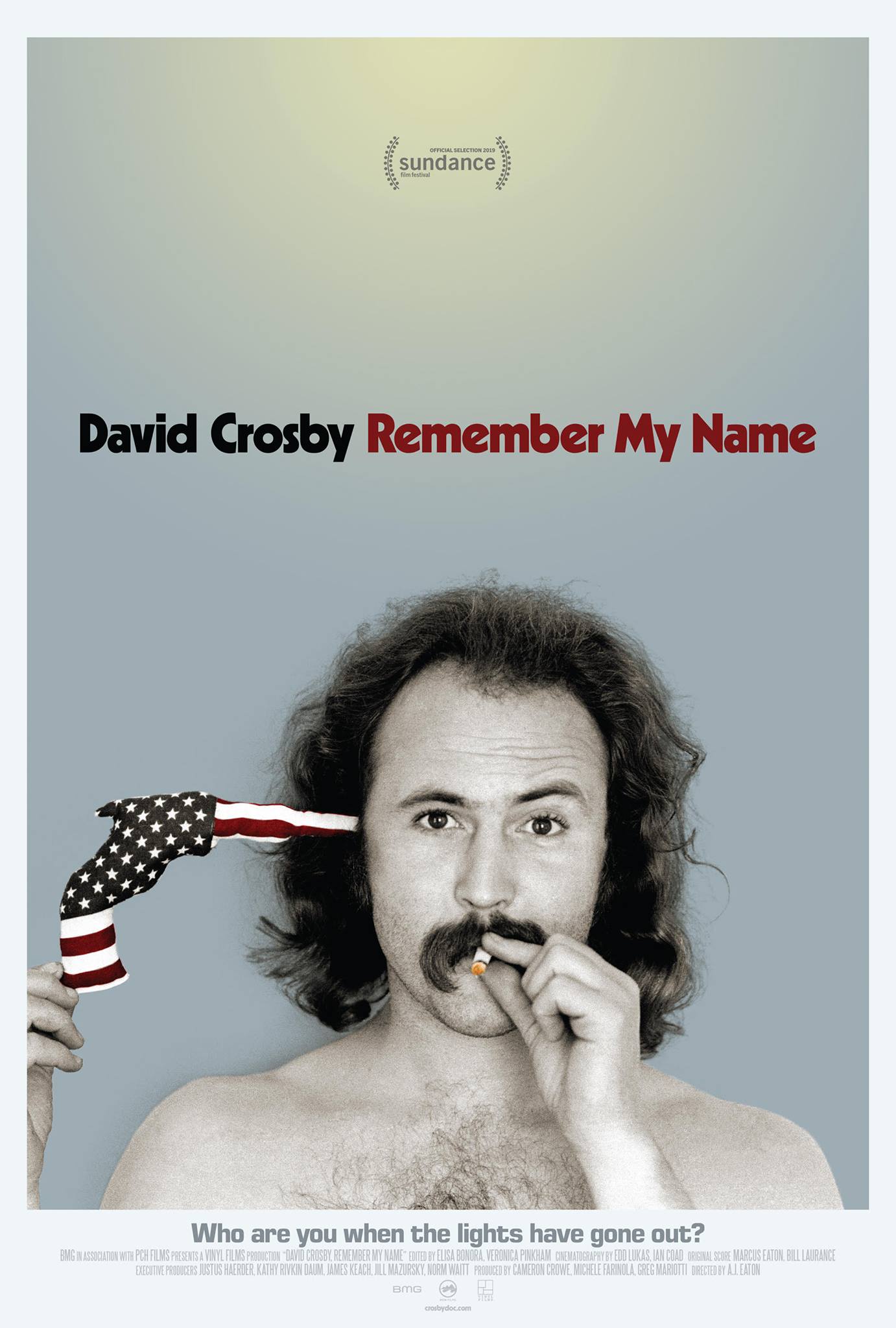 In a Jan. 26 interview with the IndieWire website to promote the film, the 77-year-old singer-songwriter said he believes that his estranged former partners, Graham Nash, Stephen Stills and Neil Young, would enjoy the film.
"Personally, I think they'd like it," Crosby said in the interview. "It's honest. They know everything that I said in there. They know all of my flaws. We spent 40 years together.
"I don't think they're listening to the last four records that I've made… because I don't think it's comfortable for them. I would love it if they were paying attention because who do I want to show off to? My peers. I would love it if they heard the music that I was making and thought it was good. Because they do make good music."
He continued: "How are they going to feel about the documentary? I think they're going to be really glad that I did not lower myself to slagging them. We didn't want to slag anybody. We didn't go after anybody. And there are people we could've, and we didn't, and I'm proud of that."
Crosby also said he still has hopes that the quartet will reunite to make new music. "I'll take more blame than anybody for being a s—head to my friends in that group," he told another website, The Wrap. "If I had a chance to talk to [Nash] I'd sit down and say, 'I haven't changed, I'm the same f—up you started with in the first place. Here I am. I'm trying to be a decent guy. And if you want to make some music, I'd love to.'"
(Astute fans will recognize the resemblance of that title to Crosby's first solo album, 1971's If I Could Only Remember My Name.)
Remember My Name is the first documentary about Crosby to be fully authorized by the artist. The initial announcement regarding its production, released last spring, called it "an inspirational, revealing and deeply personal documentary exploring the life and creative renaissance of Crosby." The film is helmed by first time feature-documentary director A.J. Eaton, who has been following Crosby for the past few years.
Watch the trailer
In 2017, BMG released David Crosby's acclaimed studio album, Sky Trails, his third album of original material in four years. Sky Trails features Crosby and his nine-piece band taking a new musical direction and features Crosby's son, multi-instrumentalist James Raymond, who also produced the album.
Crowe conducted multiple interviews with Crosby for the film. Crowe previously wrote and directed the musical documentaries Pearl Jam Twenty (PJ20) and The Union, a making-of featuring the collaboration between Elton John and Leon Russell. Crowe is best known for directing Jerry Maguire and Almost Famous (for which he earned an Academy Award for Best Original Screenplay). He also wrote the book (and subsequent screenplay for), Fast Times at Ridgemont High.
Said Crowe, "It's just such a compelling story. David Crosby has been near the forefront of music and social change for the last four decades.   Now 76, he's forging a new path by seeking out younger musicians and trying to make a mark in a world now so different from the generation he came to define in the 60's. It's a raw and moving portrait, rough edges and all."
Watch Crosby, Stills, Nash and Young sing Crosby's composition, "Déjà Vu"
Related: Earliest Crosby solo recording discovered

Latest posts by Best Classic Bands Staff
(see all)