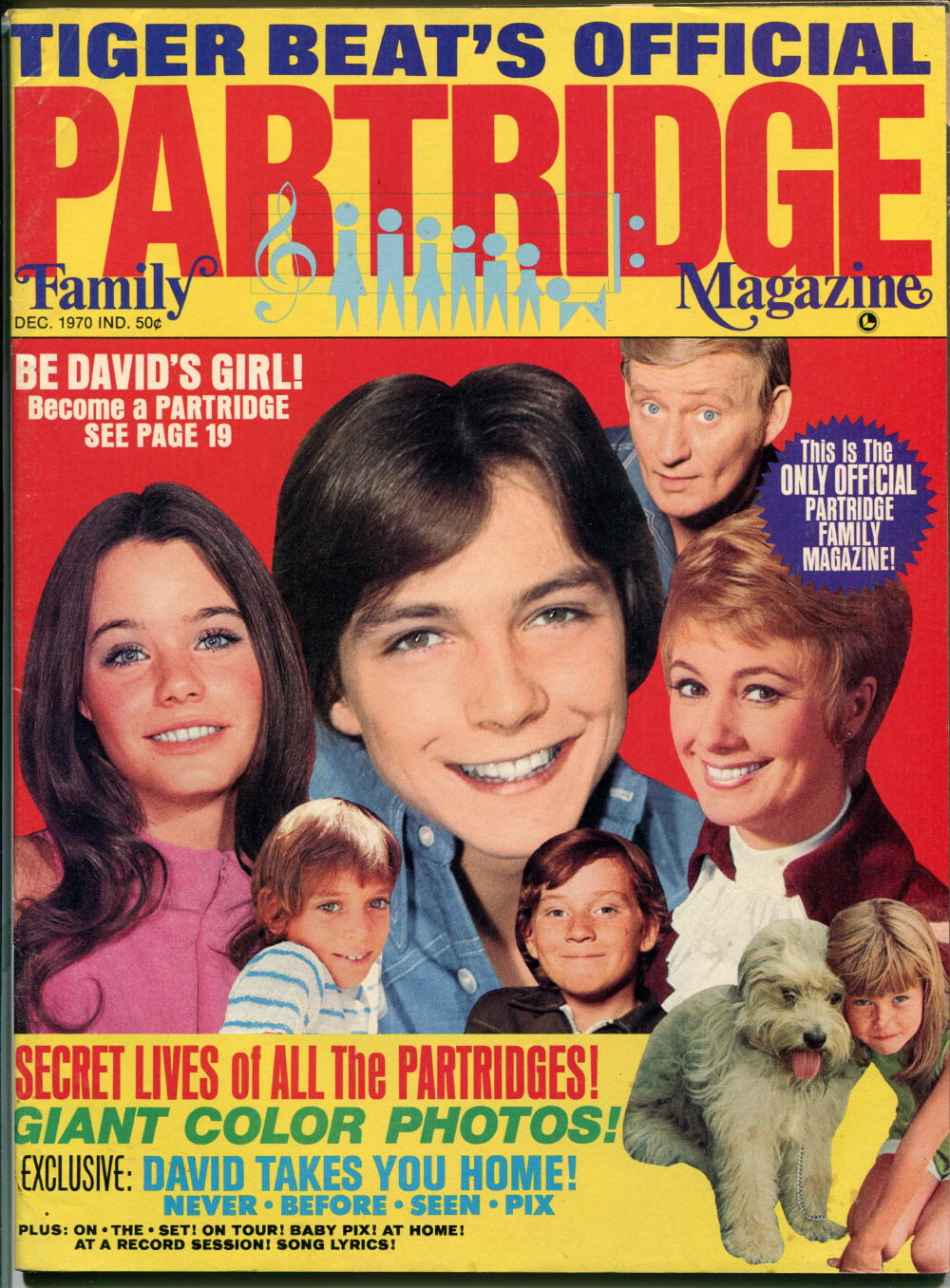 David Cassidy, the 66-year-old actor and musician best known for his role as Keith Partridge in the 1970s musical TV sitcom The Partridge Family, has revealed that he is suffering from the early stages of dementia. Cassidy's announcement comes days after a performance in Agoura, California, that was described as somewhat disastrous by many in attendance, who believed the star was drunk at the time.
Cassidy, whose mother and grandfather both had dementia, told People magazine, ""I was in denial, but a part of me always knew this was coming."
Cassidy's decision to open up about the illness followed a particularly startling performance that found the singer slurring and often forgetting words, hitting himself in the face with a microphone and coming close, at one point, to falling off the stage.
Related: What were the top radio hits of 1970, the year that The Partridge Family debuted?
On February 3, Cassidy had announced his retirement on his website. In a post titled "Message to Fans," he wrote:
"I've spent months contemplating this decision to retire at the end of this year. But I will still do a number of concerts this year in 2017! I believe I owe that to my fans and also to my second family, the members of my band. They've been there for many years with me. They're all fantastic musicians and wonderful friends to me.
"This has been a very difficult decision for me that nobody can possibly understand. 49 YEARS of doing concerts!!!
"To all who've loved my work and that have been there for me, I want to be able to show my gratitude and awareness of your care and support. So…. I will continue to speak with my friend Jane who has helped me for years now with my website and my Facebook page. I'm not going to just disappear! I'm just no longer going to fly and play and travel and fly and play again, etc.
"God Bless you all and I hope you'll come and see me in concert in my final year! I love what you've all given me with your magnificent support for decades.
"Happy Trails to you. XO
DC"
Cassidy has had a rough time of it in recent years. He was charged on three separate occasions—in 2010, 2013 and 2014—with driving under the influence, and in 2015 his third wife, Sue Shifrin-Cassidy, filed for divorce. In 2015 he filed for bankruptcy and was also charged with leaving the scene of an accident. Cassidy also spent time in rehab in 2014. He had earlier admitted, in 2008, to having battled alcoholism.
Cassidy remains best known as a heartthrob idolized by teen girls. The Partridge Family, a group modeled after the real-life family group the Cowsills, placed nine singles—including the 1970 #1 "I Think I Love You"—on the Billboard chart between 1970-73, as well as eight albums, the first four of which reached the top 10 (1971's A Partridge Family Christmas Card made #1 on Billboard's Christmas chart). As a solo artist, Cassidy placed six singles (including the 1971 #4 "Cherish") and four albums on the chart, most recently 2002's Then and Now. Following the cancellation of The Partridge Family, Cassidy continued to land roles as an actor, most recently in 2013 on CSI: Crime Scene Investigation.
David Cassidy on The Glen Campbell Show in 1971
Don't miss a post! Sign up for Best Classic Bands' Newsletter; form is on every page.

Latest posts by Best Classic Bands Staff
(see all)