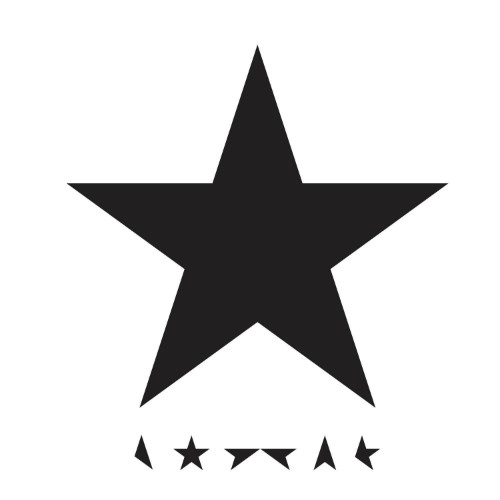 Update (1/19): David Bowie's "Lazarus" from the Blackstar album has reached #40 on Billboard's Hot 100 Singles Chart, becoming the performer's first song to reach the Top 40 in 28 years. In 1987, his song "Never Let Me Down" reached #28.
Surprisingly, it's just the classic rock legend's 14th song to reach the Top 40 of the pop charts in his remarkable career. His first? "Space Oddity" in 1973. He earned two #1 hits: 1975's "Fame" and 1983's "Let's Dance."
Update (1/15 1 pm EST): Sales in England are going through the roof. See below.
The death of a beloved musician often creates a huge, immediate demand for his work. Thus was the case following the surprising news during the early hours of last Monday, January 11th. Classic rock fans have spoken and made David Bowie's Blackstar #1 upon release, ending the seven-week run at the top for Adele's 25.
The classic rock star's catalog is also selling briskly. Re-entering the Street Pulse Album Saleschart: Best Of David Bowie at #3, Nothing Has Changed at #5, The Rise and Fall of Ziggy Stardust and the Spiders From Mars at #21, Next Day at #31, Hunky Dory at #40 and Let's Dance at #50 (see below). Tracking by music industry trade magazine HITS estimates Blackstar's sales will be somewhat north of 125,000 in the U.S.
Update 1pm EST): Bowie's Facebook page provided details of the phenomenal numbers that his music is selling in England…
"19 Bowie albums and 13 singles enter the Top 100
As the nation mourns the sad passing of David Bowie this week, the star's continued impact on music shows as he dominates this week's Official Chart.
Bowie's new album Blackstar debuts at Number 1 with combined sales of almost 150,000, giving him his tenth chart-topping record and the fastest selling album of the year so far.
Importantly, Blackstar was already headed for Number 1 before news of Bowie's death broke; early sales flashes last weekend revealed the record was head and shoulders above the competition.
Including Blackstar, over half a million Bowie records were picked up this week in the UK – totalling 623,000 combined sales and streams. The figure includes 241,000 album sales, 167,000 singles purchased, and Bowie tracks were streamed over 19 million times on audio streaming services such as Spotify, Apple Music, Google Play, Deezer and more.
Ten of the late icon's albums command one quarter of this week's Official Albums Chart Top 40, and 19 entries in the albums Top 100.
His 2014 retrospective Nothing Has Changed – The Very Best Of is the highest re-entry at Number 5, followed by The Best Of 1969/1974 at Number 11."
The full list of his 19 albums in this week's Official Albums Chart appears below:
01 – BLACKSTAR – RCA
05 – NOTHING HAS CHANGED – THE VERY BEST OF DAVID BOWIE – PARLOPHONE
11 – THE BEST OF 1969/1974 – PARLOPHONE
14 – HUNKY DORY – PARLOPHONE
17 – THE RISE AND FALL OF ZIGGY STARDUST – PARLOPHONE
18 – BEST OF BOWIE – PARLOPHONE
23 – ALADDIN SANE – PARLOPHONE
25 – THE NEXT DAY – RCA
31 – LOW – PARLOPHONE
37 – DIAMOND DOGS – PARLOPHONE
42 – LET'S DANCE – PARLOPHONE
45 – "HEROES" – PARLOPHONE
55 – STATION TO STATION – PARLOPHONE
59 – THE BEST OF – 1980/1987 PARLOPHONE
60 – YOUNG AMERICANS – PARLOPHONE
61 – SCARY MONSTERS – PARLOPHONE
89 – THE MAN WHO SOLD THE WORLD – PARLOPHONE
95 – SPACE ODDITY – PARLOPHONE
97 – FIVE YEARS – 1969-1973 – PARLOPHONE

Latest posts by Best Classic Bands Staff
(see all)