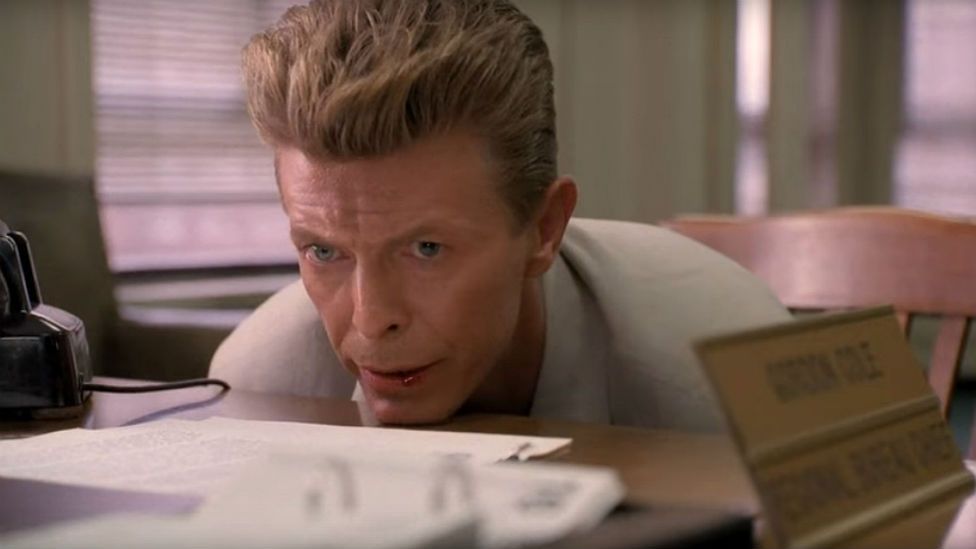 "It was a dream. We lived inside a dream," uttered the Thin White Duke in the 1992 film spinoff Twin Peaks: Fire Walk With Me. The late David Bowie's character, FBI Agent David Jefferies, was speaking of his odd journey through a parallel universe. And according to Harry Goaz, the actor known for playing the overly sensitive Deputy Andy Brennan in the series, Bowie – who died in January – was set to appear once more as the mysterious man in an upcoming remake of the show for Showtime, slated to air in 2017.
Rock fans will get to see Nine Inch Nails singer Trent Reznor and Pearl Jam's Eddie Vedder in the reboot of the cult series that takes up the story 25 years later. Kyle MacLachlan and Sherilynn Fenn will reprise their original roles, and such noted actors as Ashley Judd, Jennifer Jason Leigh, Jim Belushi, Amanda Seyfried, Michael Sera, Naomi Watts and Tim Roth will appear.
Don't miss a post; sign up for Best Classic Bands' Newsletter; form is on every page.
Bowie's cameo in Twin Peaks was just one of many in his extensive acting career. He can also be seem making cameo appearances in popular films such as Monty Python's Yellowbeard and the comedic hit Zoolander, just to name a few. Playing leading roles in acclaimed films such as The Man Who Fell to Earth and Labrinyth and even a highly praised stint on Broadway as Joseph Merrick in the 1980 production of The Elephant Man, David proved himself to be a true renaissance man over the years.
Another talent of David Bowie's was always finding creative ways to surprise and delight his fans. His final LP Blackstar is without exception. Discovered hidden inside the LP's packaging, about four months after its release, is a small yet significant detail. Within the gatefold sleeve, there is a star-shaped cutout that, if exposed to sunlight, reveals a constellation of stars. A seemingly perfect fit, given Bowie's tendency to reference space and the universe in his art.
So far, reports are that the constellation showing can only be seen on the vinyl version of the album, not the CD. And as you can imagine, the discovery has been shared on social media, sending fans scrambling to see the detail for themselves; anxious to find one last surprise left for them by their Starman.

Latest posts by Best Classic Bands Staff
(see all)