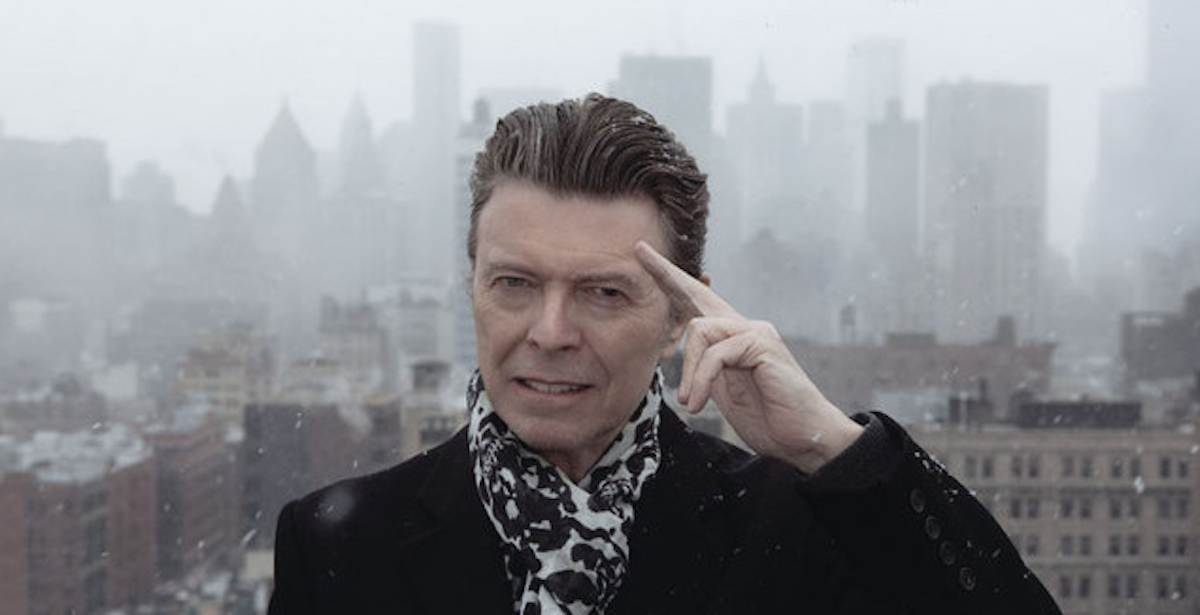 The cast and band of the original New York production of Lazarus will release their versions of the David Bowie songs from the show as the Lazarus Cast Album on October 21 on ISO/Columbia Records. The album will be available for pre-order September 16 with all orders receiving instant downloads of the cast versions of "Life On Mars?" (sung by Sophia Anne Caruso) and the title track (sung by Michael C. Hall).
The 2-CD/3-LP release precedes the November 8 U.K. opening of Lazarus at London's King Cross Theatre.
The collection includes the three final David Bowie studio recordings, "No Plan," "Killing A Little Time" and "When I Met You." The songs were co-produced by Bowie and Tony Visconti and recorded with Donny McCaslin and his quartet, the same band that played on Bowie's Blackstar album. The original Blackstar version of "Lazarus" is also included on the cast album.
Related: Best Classic Bands' review of Bowie's Blackstar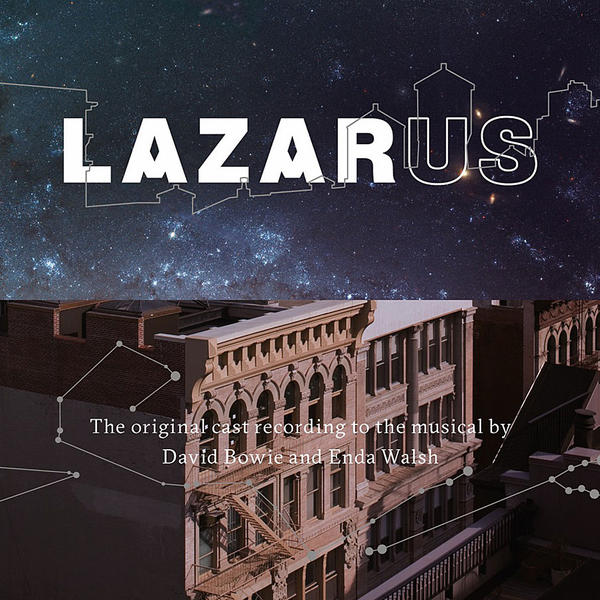 The Lazarus cast album was produced by the show's musical director Henry Hey, who had previously worked with Bowie on The Next Day and features vocals from Hall, Caruso, Cristin Miloti, Michael Esper and other cast members backed by the seven-piece house band Hey assembled for the New York run. The album was recorded January 11, 2016, one day after Bowie's death.
The artwork for the Lazarus cast recording has been designed by Jonathan Barnbrook, who also worked with Bowie on the Blackstar, The Next Day, Heathen and Nothing Has Changed albums.
Written by Bowie and Enda Walsh, directed by Ivo Van Hove and produced by Robert Fox, Lazarus opened December 7, 2015, at the New York Theatre Workshop.
Related: Bowie box set coming
Lazarus Cast Album
CD Track Listing
CD 1:
1. Hello Mary Lou (Goodbye Heart) – Ricky Nelson
2. Lazarus – Michael C. Hall & Original New York Cast of Lazarus
3. It's No Game – Michael C. Hall, Lynn Craig & Original New York Cast of Lazarus
4. This Is Not America – Sophia Anne Caruso & Original New York Cast of Lazarus
5. The Man Who Sold The World – Charlie Pollack
6. No Plan – Sophia Anne Caruso
7. Love Is Lost – Michael Esper & Original New York Cast of Lazarus
8. Changes – Cristin Milioti & Original New York Cast of Lazarus
9. Where Are We Now – Michael C. Hall & Original New York Cast of Lazarus
10. Absolute Beginners – Michael C. Hall, Cristin Milioti, Michael Esper, Sophia Anne Caruso, Krystina Alabado & Original New York Cast of Lazarus
11. Dirty Boys – Michael Esper
12. Killing A Little Time – Michael C. Hall
13. Life On Mars – Sophia Anne Caruso
14. All The Young Dudes – Nicholas Christopher, Lynn Craig, Michael Esper, Sophia Anne Caruso & Original New York Cast of Lazarus
15. Sound And Vision – David Bowie
16. Always Crashing in the Same Car – Cristin Militia
17. Valentine's Day – Michael Esper & Original New York Cast of Lazarus
18. When I Met You – Michael C. Hall & Krystina Alabama
19. Heroes – 4:43 – Michael C. Hall, Sophia Anne Caruso & Original New York Cast of Lazarus
CD 2:
1. Lazarus – David Bowie
2. No Plan – David Bowie
3. Killing A Little Time – David Bowie
4. When I Met You – David Bowie
Vinyl Track Listing
LP 1 side A:
1. Hello Mary Lou (Goodbye Heart) – Ricky Nelson
2. Lazarus – Michael C. Hall & Original New York Cast of Lazarus
3. It's No Game – Michael C. Hall, Lynn Craig & Original New York Cast of Lazarus
4. This Is Not America – Sophia Anne Caruso & Original New York Cast of Lazarus
5. The Man Who Sold the World – Charlie Pollack
LP 1 side B:
1. No Plan – Sophia Anne Caruso
2. Love Is Lost – Michael Esper & Original New York Cast of Lazarus
3. Changes – Cristin Milioti & Original New York Cast of Lazarus
4. Where Are We Now? – Michael C. Hall & Original New York Cast of Lazarus
LP 2 side C:
1. Absolute Beginners – Michael C. Hall, Cristin Milioti, Michael Esper, Sophia Anne Caruso, Krystina Alabado & Original New York Cast of Lazarus
2. Dirty Boys – Michael Esper
3. Killing a Little Time – Michael C. Hall
4. Life On Mars? – Sophia Anne Caruso
5. All the Young Dudes – Nicholas Christopher, Lynn Craig, Michael Esper, Sophia Anne Caruso & Original New York Cast of Lazarus
LP 2 side D:
1. Sound and Vision – David Bowie
2. Always Crashing in the Same Car – Cristin Militia
3. Valentine's Day – Michael Esper & Original New York Cast of Lazarus
4. When I Met You – Michael C. Hall & Krystina Alabama
5. Heroes – Michael C. Hall, Sophia Anne Caruso & Original New York Cast of Lazarus
LP 3 side E (one-sided):
1. Lazarus – David Bowie
2. No Plan – David Bowie
3. Killing a Little Time – David Bowie
4. When I Met You – David Bowie
Related: Watch the video for Bowie's "Lazarus"

Latest posts by Best Classic Bands Staff
(see all)