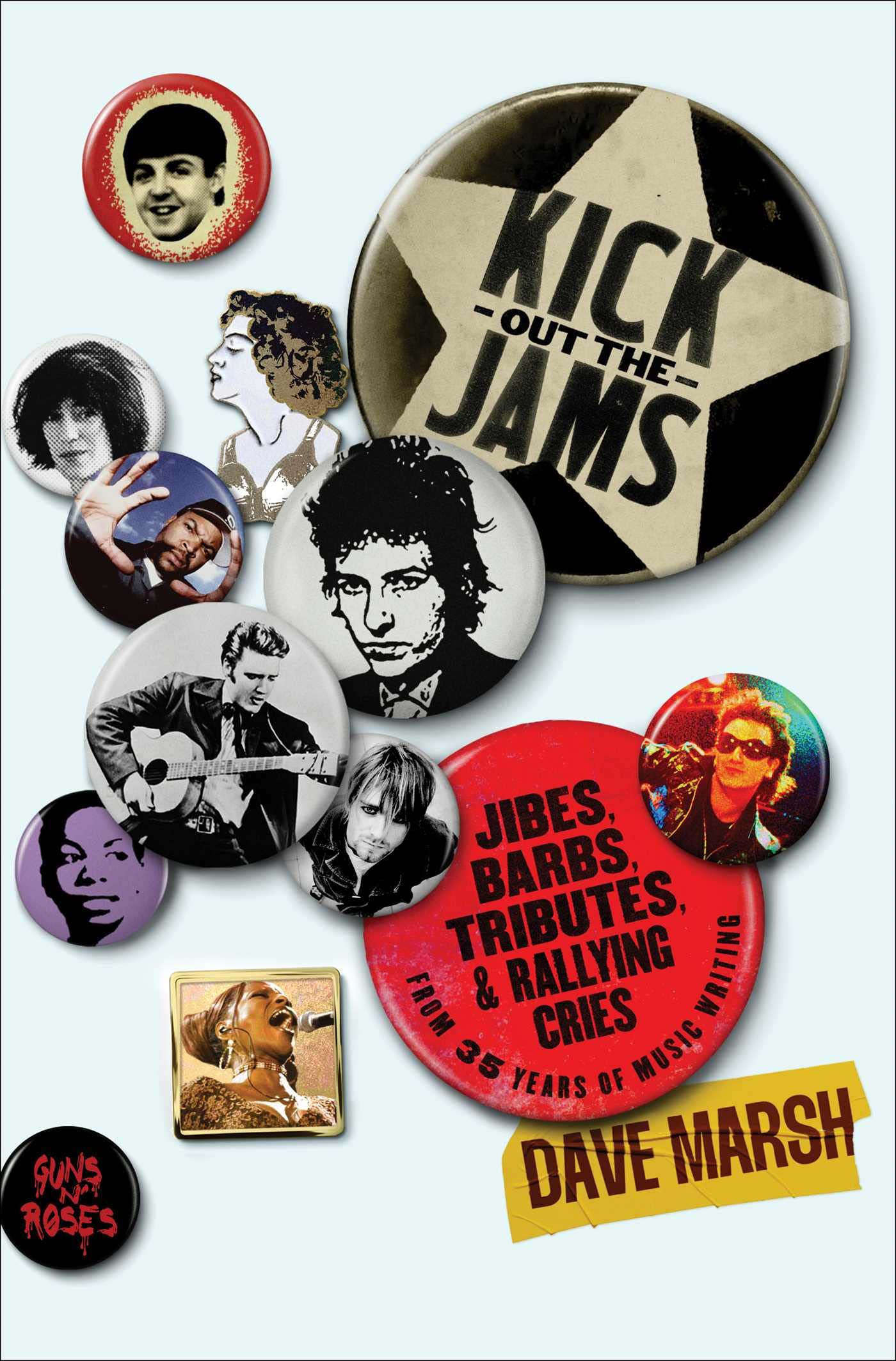 Veteran rock journalist Dave Marsh has curated a collection of his work in a new book, Kick Out the Jams. The title arrived August 15, 2023, from Simon & Schuster. Spanning three decades worth of astute, acerbic, and overall astounding music writing, the book is the first large-scale anthology of the work of the renowned critic. The complete title is Kick Out the Jams: Jibes, Barbs, Tributes, and Rallying Cries from 35 Years of Music Writing.
From the publisher's announcement: Ranging from Elvis Presley to Kurt Cobain, from Nina Simone to Ani DiFranco, from the Beatles to Green Day, the book gives an opinionated, eye-opening overview of 20th century popular music—offering a portrait of an era.
Every essay bears the distinct Marsh attitude and voice. That passion is evident in a heart-wrenching piece on Cobain's suicide and legacy; a humorous attack on "Bono's bulls**t;" an indignant look at James Brown and the FBI; deep, revelatory probes into the work of under-appreciated artists like Patty Griffin and Alejandro Escovedo; and inspiring insight into what drives Marsh as a writer, namely "a raging passion to explain things in the hope that others would not be trapped and to keep the way clear so that others from the trashy outskirts of barbarous America still had a place to stand—if not in the culture at large, at least in rock and roll."
In its review of the book, Kirkus Reviews wrote, "Throughout [Kick Out the Jams], Marsh's deep passion for the music and the artists he writes about provides a bassline of energy and excitement. The author breathes new insight into well-known artists and provides avenues of discovery for new music while maintaining humor and heart…Heartfelt and often amusing, these essays will have you reaching into your record collection to listen with fresh ears."
A frequent subject, Bruce Springsteen, wrote, "I connected to Dave because I knew he felt about music the way I felt about it. It was life sustaining. It was central to your existence."
Marsh was among the first editors of Creem magazine and wrote extensively for Rolling Stone and other publications. He has authored twenty-five books, including two bestselling Springsteen biographies, Before I Get Old: The Story of the Who, and The Heart of Rock & Soul: the 1001 Greatest Singles Ever Made. Marsh co-founded the newsletter Rock & Rap Confidential and currently hosts "Kick Out the Jams" and other programs on SiriusXM.
Rolling Stone co-founder and longtime publisher, Jann Wenner, also has a book coming in September.

Latest posts by Best Classic Bands Staff
(see all)