June 23, 2019: Dave Bartholomew, New Orleans Giant, Dies at 100
by Jeff Tamarkin
Rock and Roll Hall of Fame inductee Dave Bartholomew, who discovered Fats Domino and co-wrote, arranged and produced many of the pianist's hits, died June 23, 2019, at age 100. His death from heart failure was confirmed by a son. Bartholomew died at a hospital in Metairie, Lousiana.
A trumpeter and bandleader in his own right, Bartholomew found his greatest success working behind the scenes in New Orleans. He is also a member of the Songwriters Hall of Fame and the recipient of a special Grammy Trustees Award (the latter was presented to him by Dr. John, who also died in 2019).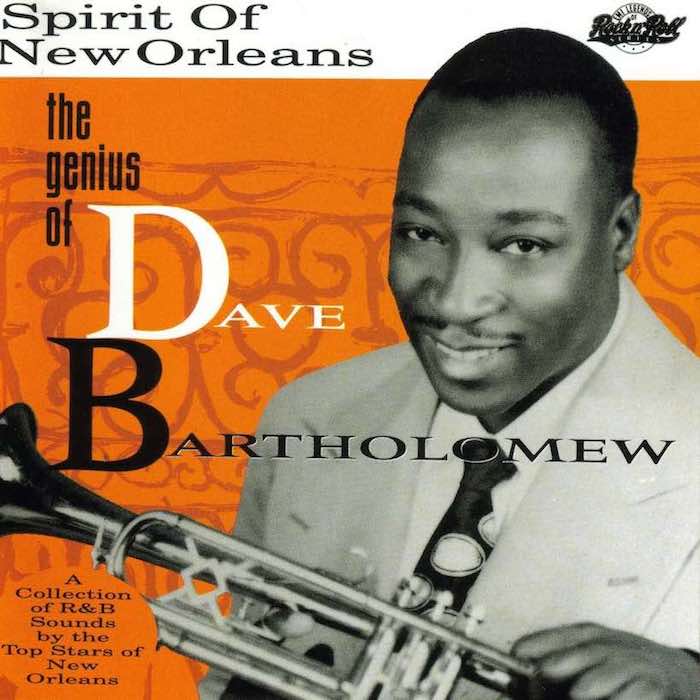 Among the songs Bartholomew is credited with writing or co-writing are "Ain't That a Shame," "Walking to New Orleans," "I'm In Love Again," "Blue Monday" and "I'm Walkin'" for Domino. He also arranged Domino's hit version of "Blueberry Hill."
Bartholomew also wrote "I Hear You Knocking," a hit for Smiley Lewis (and later Dave Edmunds) and "My Ding-a-Ling," a #1 hit for Chuck Berry. He co-wrote "One Night," an Elvis Presley hit (first recorded by Lewis). And Bartholomew wrote and produced "Lawdy Miss Clawdy" for Lloyd Price (with Domino on piano) and arranged and produced "Let the Good Times Roll" for Shirley and Lee.
Listen to Bartholomew's own version of "My Ding-a-Ling"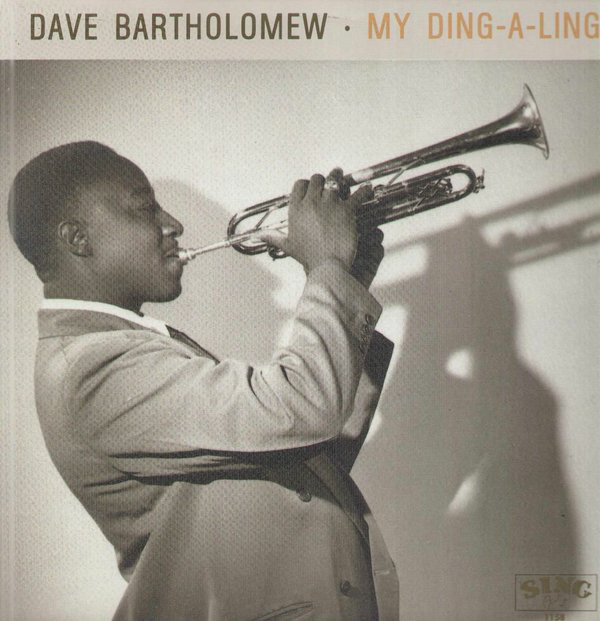 Davis Louis Bartholomew was born in Edgard, La., on Dec. 24, 1918. He moved to New Orleans in 1933, where he took up the trumpet, inspired by Louis Armstrong. Bartholomew played with local jazz bands, then, after serving in the Army during World War II, led a dance band in the city, the Dew Droppers, which is often credited as helping to usher in the rhythm and blues style and setting the scene for rock 'n' roll. Bartholomew and his group recorded their first sides for De Luxe Records in 1947 and he had a top 20 R&B hit in 1950 with "Country Boy."
Watch Dave Bartholomew perform with Fats Domino in 1986
In 1949, he was hired by Imperial Records in New Orleans as an A&R man, and discovered the young Antoine "Fats" Domino., recording the latter's first single, "The Fat Man," that year.
That single sold over a million copies and launched the careers of both men. Bartholomew recorded his own version of his composition "My Ding-a-Ling" in 1952, but the Berry cover didn't arrive for another two decades, when it reached #1 on the pop chart (remarkably, Berry's only single to do so).
Related: Our report on the death of Fats Domino
In addition to the string of Domino hits (Domino died in 2017), Bartholomew's songs were also recorded by numerous other New Orleans-based artists, including Chris Kenner and Frankie Ford. After Imperial Records was sold in 1963 (at which time Bartholomew and Domino ended their professional relationship, not working together again for decades), Bartholomew continued to write, arrange and produce for other labels. He also led a traditional Dixieland band in the '70s and '80s. Bartholomew was inducted into the Rock Hall in 1991 in the Non-Performer category.
Watch Fats Domino perform "Blueberry Hill," arranged by Dave Bartholomew, on The Ed Sullivan Show
Farewell to the great Dave Bartholomew.
Still cannot believe we ever met, let alone performed together – MSG 2005. Rest well with respect and condolences to family and friends and give thanks for all he gave us.https://t.co/xyF9qIPprp pic.twitter.com/C7NW1saWnD

— Elvis Costello (@ElvisCostello) June 23, 2019

Latest posts by Jeff Tamarkin
(see all)