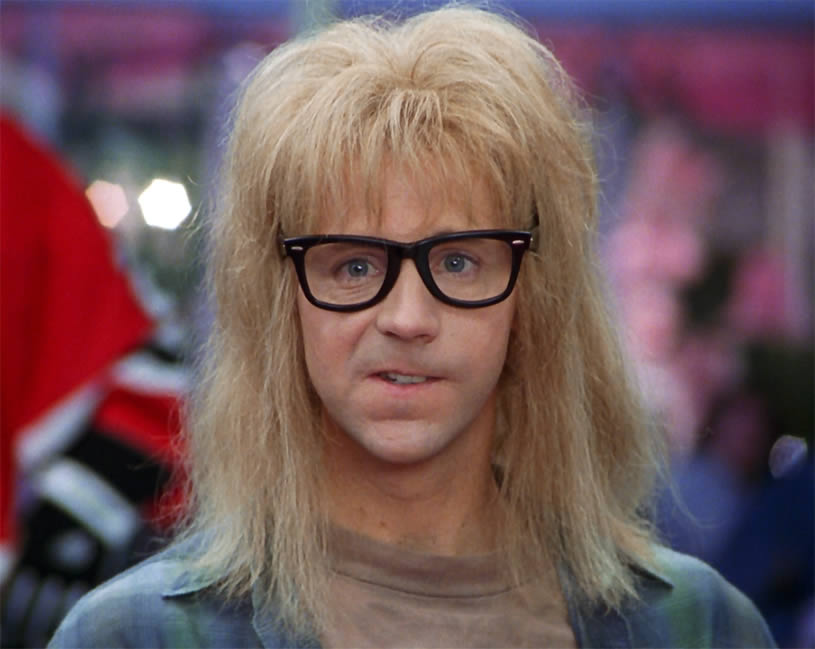 Talk about a tough room! Stand-up comedians and stage actors are used to performing in front of a live audience. But imagine auditioning for Saturday Night Live major domo Lorne Michaels, the associate producers and the senior writing staff.
Here is Best Classic Bands' Classic Video, in two parts, of Dana Carvey's SNL audition for the long-running sketch comedy series. Since he joined the cast in 1986, it's likely that this was from earlier that year when he was 30 years old. First, we think he nailed his impressions of Dennis Miller, Robin Williams and John Travolta. And there's a hint of his Garth Algar character from Wayne's World.
It's hard to imagine but with SNL having completed its 41st season, when Carvey joined, the series was only in its 11th year. His core contemporaries included Kevin Nealon, Phil Hartman, Jan Hooks, Victoria Jackson and, of course, Mike Myers. In his seven seasons as a SNL cast member, Carvey's other popular characters included the Church Lady, his George H.W. Bush impression and Hans from "Hans and Franz."
[He starts it off with an impersonation of Robin Leach, who died August 24, 2018, in Las Vegas.]
Next, Carvey reveals his "Chopping Broccoli" bit where he makes fun of rock star posers who think their lyrics are profound. The skit ultimately worked its way into the sketch comedy series.
Carvey earned an Emmy Award in 1993 for his SNL work.
Watch a classic "Church Lady" sketch from Feb. 27, 1988
Related: SNL's Exorcist parody with Richard Pryor

Latest posts by Best Classic Bands Staff
(see all)