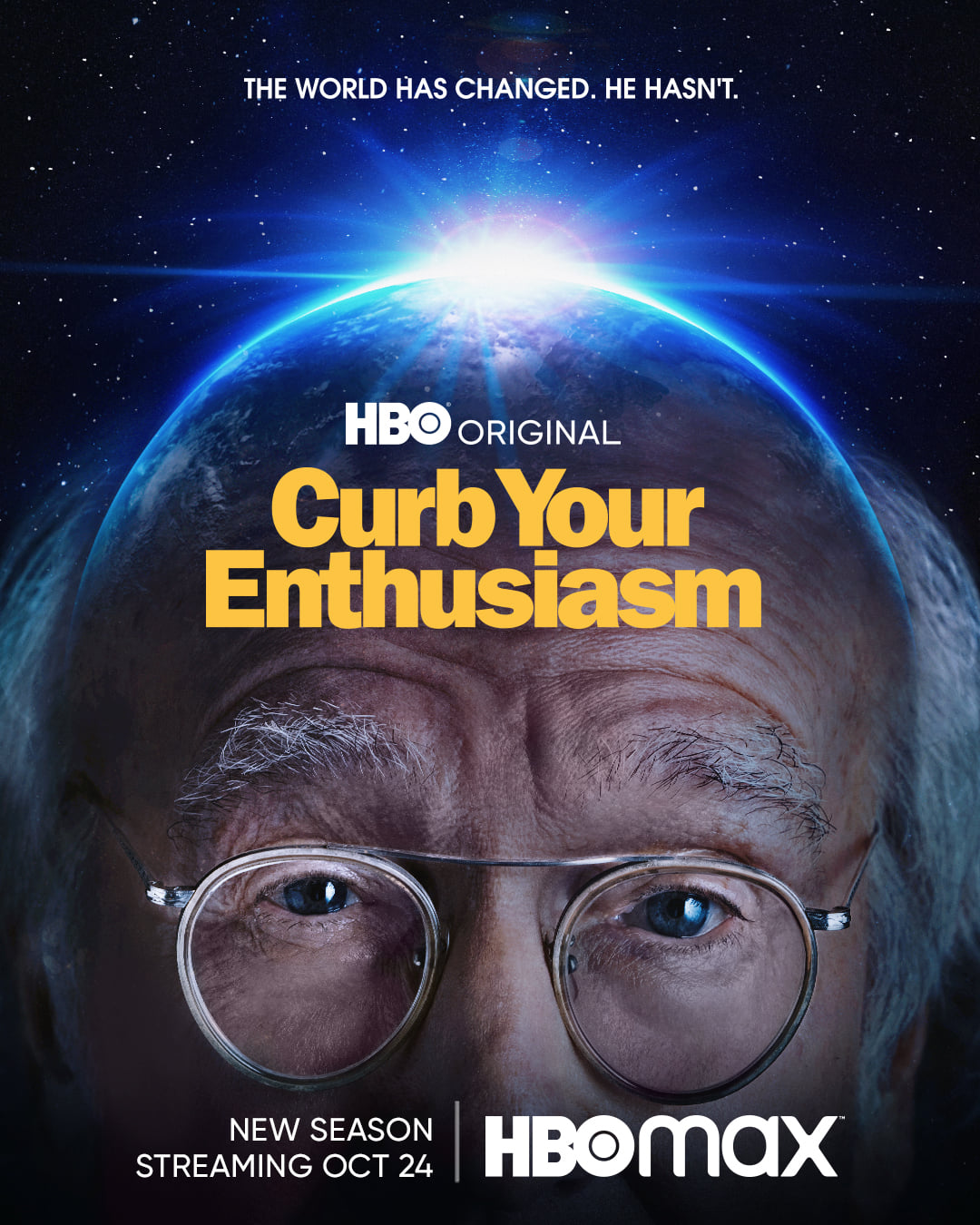 2021 just got a bit sunnier. Or darker. It all depends on whether you look at things as Larry does. HBO has released the official trailer for Season 11 of the Emmy® and Golden Globe-winning comedy series Curb Your Enthusiasm, starring Larry David. The clip reveals some of the new season's guest stars: Vince Vaughn, Jon Hamm, and Seth Rogen. Watch it below. The show will have its premiere on October 24.
It was all the way back on June 30, 2020, that the network announced that the series had been renewed. An earlier teaser, released Sept. 28, began with the headline: The World Has Changed.
"This past season tapped into the zeitgeist in such an uncomfortably delightful way," said the network's EVP Programming, Amy Gravitt, in an earlier announcement. "Larry is already busy writing, and we can't wait to see what he has in store."
Adds David, "Believe me, I'm as upset about this as you are. One day I can only hope that HBO will come to their senses and grant me the cancellation I so richly deserve."
Originally debuting on HBO in 2001 and presenting 100 episodes to date, Curb Your Enthusiasm stars Seinfeld co-creator David as an over-the-top version of himself in an unsparing but tongue-in-cheek depiction of his fictionalized life. The series' ten-episode tenth season debuted January 19, 2020 and brought back series veterans including Susie Essman, Jeff Garlin, Cheryl Hines, Richard Lewis, J.B. Smoove and Emmy® winner Ted Danson.
Watch the official trailer for Season 11, released on Oct. 13
The comedy series continues to prove how seemingly trivial details of one's day-to-day life – a cold cup of coffee, a stained shirt, a missing toothbrush – can precipitate a chain of misfortune to hilarious effect. To keep the narrative spontaneous, the series is shot without a script and cast members are given scene outlines and improvise lines as they go.
Watch the official teaser, released on Sept. 28
Much of Curb's Season 10 revolved around David opening his coffee shop, Latte Larry's.
Watch a scene from "The Ugly Section" from 2020's Season Ten
Through its first nine seasons, CYE has earned 47 primetime Emmy Award nominations. It's won only two. Despite its eight nominations for Outstanding Comedy Series, it's never earned one for that category. (The program's most recent season [10] was one of eight series nominated for the award. It lost to Schitt's Creek.)
Season eleven credits: Curb Your Enthusiasm is created by Larry David; executive producers, Larry David, Jeff Garlin, Jeff Schaffer, Gavin Polone; co-executive producer, Laura Streicher; consulting producer, Jon Hayman.
Related: On the day of the Season 11 announcement, word arrived of the passing of a comedy legend
[As an Amazon Associate, Best Classic Bands earns revenue from qualifying purchases.]

Latest posts by Best Classic Bands Staff
(see all)