As part of an ongoing campaign to commemorate Creedence Clearwater Revival's 50th anniversary, Craft Recordings is presenting an official short-form audio visual project offering a fresh take on the band's "Have You Ever Seen The Rain." Following the "Fortunate Son" video of earlier this year, "Have You Ever Seen The Rain," says a press release, "conveys a wholly different dimension of Creedence Clearwater Revival's enduring relevance, separate from politics or American traditions, something more personal and eternally youthful."
Filmed in Montana, the project "pays tribute to nostalgia, friendship and adventure," says the release.
The video was directed by Laurence Jacobs, who has directed and produced videos for artists including Andrew Bird, Steve Martin, Elvis Costello and others.
"I knew I wanted to tell a coming-of-age story," Jacobs explains in the announcement. "Something distinctly real that encapsulated identity. Not teenage years, but specifically your early 20s when you're still growing and trying to become someone." The result, it adds, "is a story that captures early adulthood's wild rush of nostalgia and freedom, mixed with heartbreak and melancholy-emotions of which the song is emblematic."
Former Creedence leader John Fogerty announced on Sept. 27 that he will mark the 50th anniversary of his career with a celebration on the road via an expanded 2019 world tour. Thus far, he's revealed a Las Vegas residency at the Encore Theater at Wynn in April. Tickets are available here.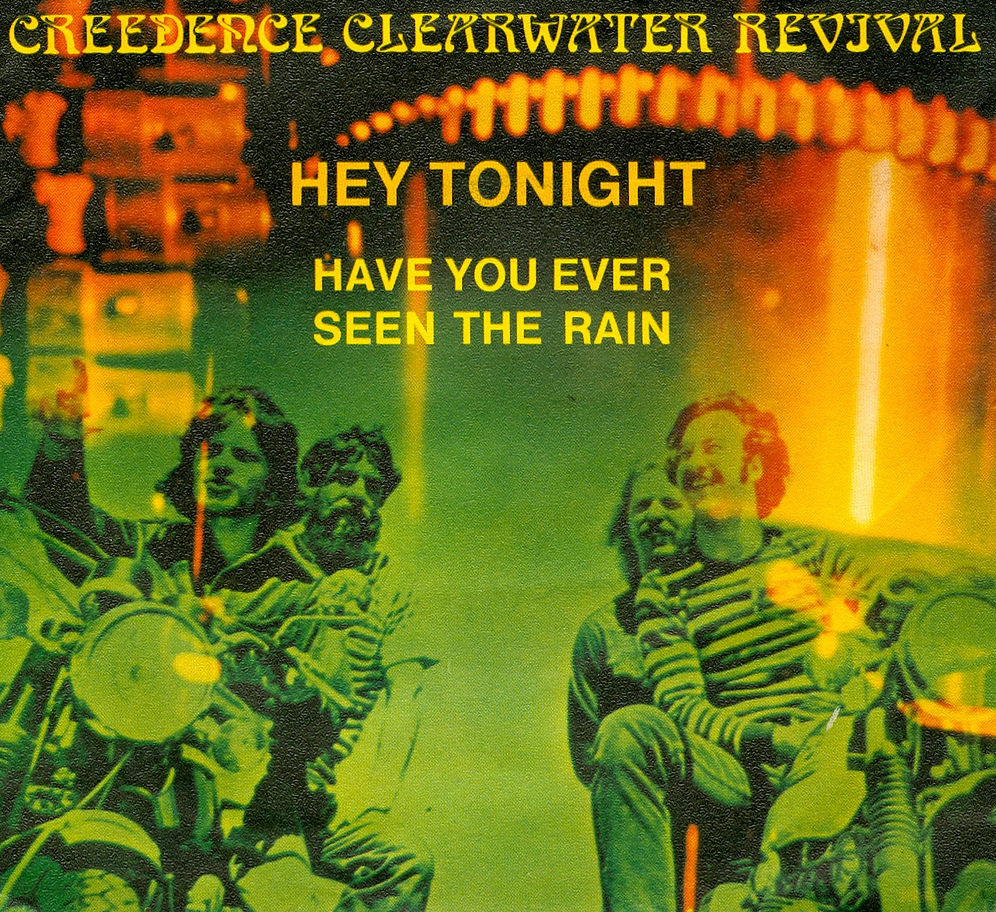 Speaking to the generational boundaries that Creedence Clearwater Revival's music continues to transcend, the featured cast members of the new video reflect on their excitement to participate in the project: "'Have You Ever Seen the Rain' has always been about friendship for me," Jack Quaid attests. "It really relays a certain closeness… It's exactly what you want a song to be. I think all of CCR's music has a certain timeless quality to it. And it's that ineffable quality you can't really describe, but for some reason whenever you put the song on, everybody smiles."
Related: Read about the "Fortunate Son" video
Moriarty agrees. "For me the song means a few things; it's simultaneously really joyous and a little sad too… I think it's just about soaking up those moments with the people we really love, particularly our chosen family. There's a certain bliss when you're young and you're with your best friends, and you're just utterly present and seizing the moment. I think everyone can relate to that."
The launch coincides with the recent release of Creedence Clearwater Revival's The Studio Albums Collection (Half-Speed Masters), a seven-LP box set that comprises the band's complete seven-album studio output. Each album in this collection has been mastered at half-speed at Abbey Road Studios, an exacting process that produces an exceptional level of sonic clarity and punch, giving these classic recordings a new vibrancy. The 180-gram LPs come housed in tip-on jackets replicating the packaging of the original pressings. Along with the complete studio album collection comes an 80-page book featuring archival photos, reproductions of band ephemera and new liner notes from music journalist Roy Trakin.

Latest posts by Best Classic Bands Staff
(see all)