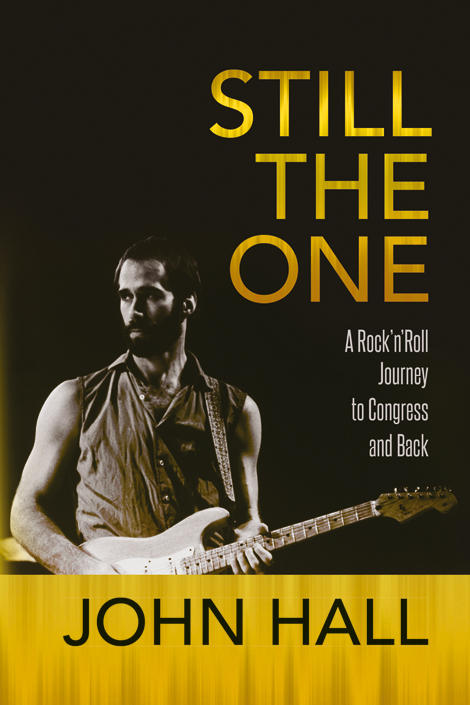 The story of John Hall is unlike that of anyone else who has ever served in the United States House of Representatives. When he was elected to Congress in 2007, where he served for four years representing New York's 19th district, Hall had already served in the Ulster County (New York) Legislature and as a member of the Saugerties, New York, Board of Education. But to most people, Hall was a rock star, the vocalist and guitarist of Orleans, the band responsible for two classic rock smashes of the mid-'70s, "Dance With Me" and "Still the One."
Now, Hall has written his memoir, appropriately titled Still the One: A Rock 'n' Roll Journey to Congress and Back. The book is available on CreateSpace.com and Amazon. An initial discount is available through facebook.com/JohnHall.memoir. An ebook is set to follow later this week.
Watch: Orleans perform "Still the One" on Solid Gold in 1982…
Don't miss a post! Sign up for Best Classic Bands' Newsletter; form is on every page.
Besides the hits with Orleans, Hall also co-wrote Janis Joplin's "Half Moon," Steve Wariner's #1 country hit "You Can Dream of Me" and also "Power," which became the theme of the No Nukes concerts in the 1970s. He has collaborated in the studio or on stage with Little Feat, Jackson Browne, Bonnie Raitt, Graham Nash, Chet Atkins, Carly Simon and others.
According to press materials for the book, it was Hall's environmental concerns that "led him into community activism, which got him on the road into politics."
As we noted in our birthday salute to Hall, "When Republican presidential candidates George W. Bush (in 2004) and John McCain (in 2008) started using 'Still the One' in their campaigns, Hall objected and they dropped the song. However, it seems he had no issues with ABC-TV adopting it as their theme song for two seasons (1977-80) as well as being used as a commercial jingle for Burger King, Nutrisystem, Frontier Airlines and ESPN."
After being voted out in 2011, John Hall returned to music with Orleans.

Latest posts by Best Classic Bands Staff
(see all)