We asked Best Classic Bands readers who subscribe to our Newsletter how they first started listening to the music we now refer to as classic rock. Not surprisingly, many were hooked via the British Invasion. Other, younger, readers discovered the music much later.
We wondered what your early 45 rpm singles purchases were and which artists were your early favorites. Many of you were (understandably) proud that you still owned your original vinyl, though several admitted that some of your earliest purchases were pretty scratched up, with well-worn record jackets.
Many of you shared a magic moment when "the light bulb went on." In some cases, it was an older sibling who introduced you to an artist you had never heard before. Not surprisingly, it was the first time you heard the Beatles. When it came to listening to your new favorites, you were often glued to your radio on the AM dial.
Most importantly, thanks to those of you who took the time to reminisce with us so that we could share your memories with all of our readers. (And for those who don't subscribe yet to our Newsletter, please sign up via the form at the bottom of this page, so you won't miss a post.)
[Note: Some of the comments have been edited for clarity and/or brevity.]
Many readers identified a game-changing artist.
Sue P., born in 1960, told us about listening to Motown favorites like Smokey Robinson and the Miracles, the Four Tops, the Supremes and the Temptations. "I had all the Monkees' albums; smirk if you will, but they had some awesome songwriters (e.g., Neil Diamond, Tommy Boyce and Bobby Hart)."
Things changed for her in 1970. "When I was 10, my older cousin asked me if I'd ever heard of Led Zeppelin and the 'Immigrant Song,' in particular. I said that I hadn't. When she played it for me, I was utterly and completely blown away. I was a changed woman, lol.
"Immersion in this band led me to a lifelong exploration of all facets of rock and the blues," she adds.
Like many of the era, John Barbanti tells of a slightly older neighbor who invited him and his friends to his house in 1968 with "a large room decorated with posters and black lights" and "a nice stereo system. He put a record on and that was when I first heard 'Magic Carpet Ride' by Steppenwolf. My life changed into my next phase in music. By the end of '69, I was also into Hendrix, CCR, the Doors and more.
"But I will never forget hearing 'Magic Carpet Ride' for the first time. That was my birth into classic rock."
John wasn't the only reader with a specific recollection of that song. "My friend's dad was an audiophile," recalls David Putnam. "If we touched his equipment we would get in big trouble. So we waited for the time no one was home. My buddy knew how to move the levers and spin the dials. I sat in the sweet spot in front of the speaker cabinets. The music filled my skull and moved around inside it. My mind was blown away, and I was never the same. The song was 'Magic Carpet Ride.'"
Many readers shared their stories of their first exposure to the Beatles. "My first single was 'I Want to Hold Your Hand,' in January 1964," says Lisa Malaspina. "I can still picture the Capitol label going around…"
Peter Clark: "My first album was the Beatles' Please Please Me. I was impressed that they had written most of the tracks themselves. Even Mums and Dads liked it.
"But the following year saw something REALLY different: the Rolling Stones' first album and who cared if they only wrote one track on it? The rest were simply sensational, with songs by Chuck Berry and Willie Dixon. The Mums and Dads did NOT like these guys… what a shame!"
"My older brother bought me Meet the Beatles," says Ron Goulet. "I never looked back after that."
"One of my earliest memories was the Beatles on The Ed Sullivan Show in 1964," writes Doreen, in a feeling shared by many. "My grandparents (who lived with us at the time) thought the world was coming to an end."
Jean Michel Selve: "Before these two monuments [the Beatles and the Rolling Stones], I bought mainly singles. I then started buying albums as each new one was greater than the one before!"
Many readers received their first exposure to the music of the '60s via their transistor radio. (If you don't know what that is, here's a handy guide.)
"I remember once being sick in bed one day at about age nine and I had just been given a transistor radio for my birthday," recalls Gail Heaslip. "All day long I listened to [New York's] 77WABC and they played 'Daydream' by the Lovin' Spoonful over and over again. It was good year (1966)."
Related: Top radio hits of 1966
Doug DeGaeto: "I was lucky enough to have my own transistor radio, which I listened to constantly! I grew up on all the great '60s music: the homegrown American acts and the British Invasion artists. Whether it was pop, rock, R&B or Motown, I consider this to be the best period of music-making."
A few years later, FM radio was king.
"I started listening in the late '60s," says Brenda Kantner. "We did everything possible back then to find a way to tune in to those fabulous FM DJs that were playing classic rock. It wasn't easy. Sometimes you had radio reception, sometimes you didn't. I remember waving that antenna around to get the clearest sound. Our favorite was Michael Tearson, on Philadelphia's WMMR. He introduced us to the likes of Procol Harum and so many others.
"After all these years, I can't imagine what my life would have been like without classic rock… it is such a part of my spirit and soul."
Illinois' Joe Lynn: "Thanks to my older siblings, I was introduced to WLS' 'cooler' FM sister station, WDAI, where I heard early Elton John as well as CSN, Joe Cocker, Jethro Tull, Deep Purple, Black Sabbath, the Moody Blues, and of course all the deeper Beatles (and solo) cuts."
Many readers shared their feelings about their lifelong love of vinyl.
Tom Hinton recalls: "The first LP I bought was the Rolling Stones' Out of Our Heads. I still have [it, though it's] not in great shape because we bought records to play back then."
Woody tells us: "I never bought 45s, only vinyl albums. By 1973 I was into 'boogie' rock–Foghat, J. Geils, Jo Jo Gunne, the Allman Brothers, etc., and country rock–Skynyrd, Black Oak Arkansas, ZZ Top. I still have every album I ever bought."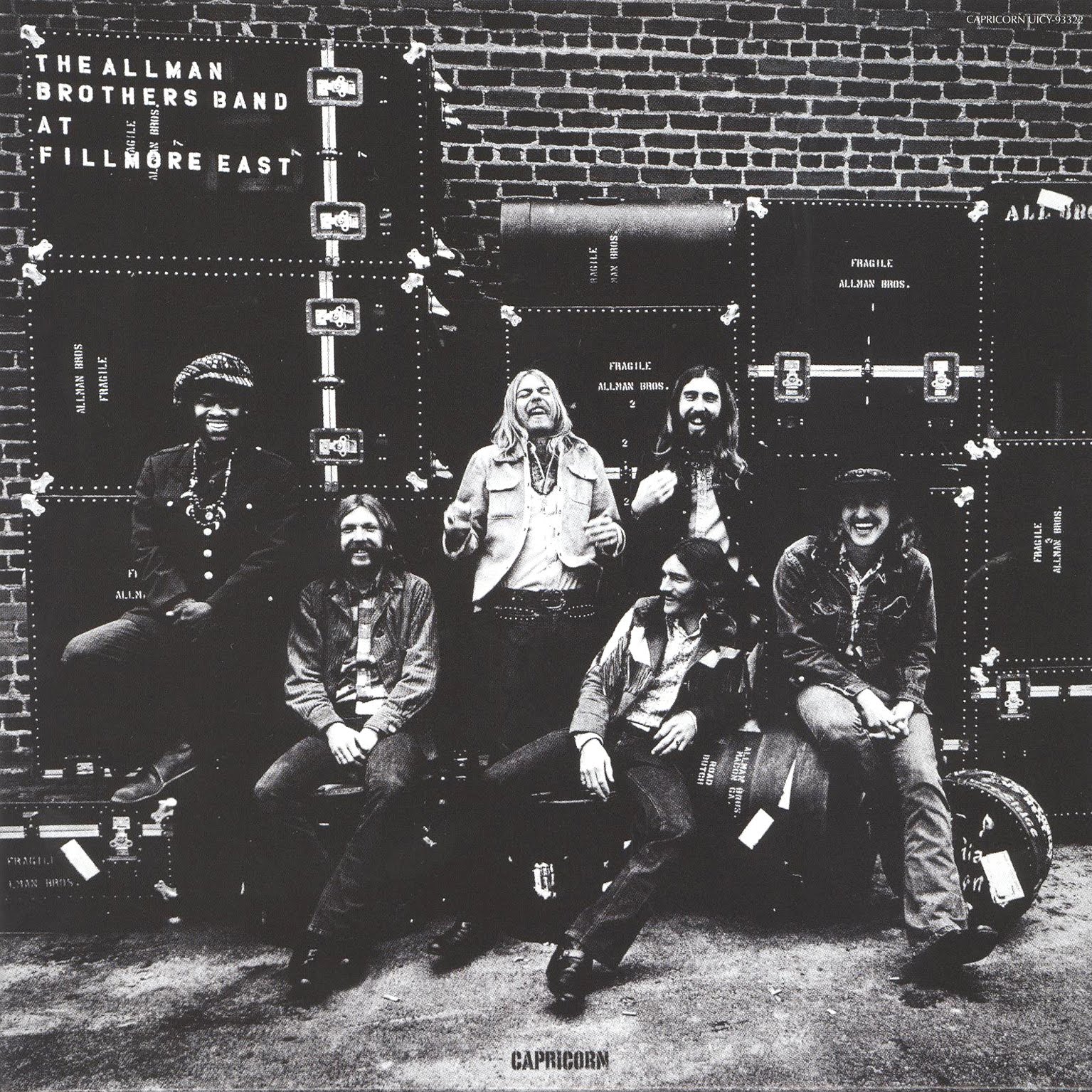 "I could browse in the record aisle of the local department store for hours in the early to mid-'70s," says Sue P. "I loved the album cover art so much: Big Brother and the Holding Company, all the Yes and Zeppelin cover art– you could spin a little wheel on Zeppelin III and see different pictures! Floyd's artwork, the cool shape of Traffic's Low Spark of High-Heeled Boys, the Allman Brothers' Eat a Peach and At Fillmore East, the Stones' albums, the humor of the Nilsson Schmilsson cover… it just goes on and on."
Rich Nordmann recalls the first album he purchased: "I bought Frampton Comes Alive for a spin the bottle party I was having in 1976!!!"
How many of you were making out while listening to this song?
Andy Gryn has been collecting for decades, beginning with early vocal groups to the British Invasion, including the Animals and Manfred Mann to '60s soul legends like Wilson Pickett, Otis Redding and James Brown. "Through the years I've managed to hold on to my vinyl, so I'm sitting on a room full of all kinds of music. And I do mean a room full. (It's overflowing.)"
Jim Morgan first bought 45s because "spending $2.99 was out of my price range." He quickly collected every British Invasion single he could get his hands on.
As he got older, "There was a lot of great music being made stateside, too, in the years ahead–Dylan (once he went electric–'Like a Rolling Stone' was nothing less than a five-minute revelation), the Byrds, Buffalo Springfield, Love, the Doors, all the S.F. bands–the Dead, Airplane, Country Joe and the Fish, Quicksilver, the Sons of Champlin (!!!), Moby Grape (fantastic debut album), Steve Miller Band, Sly and the Family Stone (was there ever better groove/dance music?), Creedence, and on and on and on (which brings us to Wilco, right?) Hope you all have enjoyed the music half as much as I have!"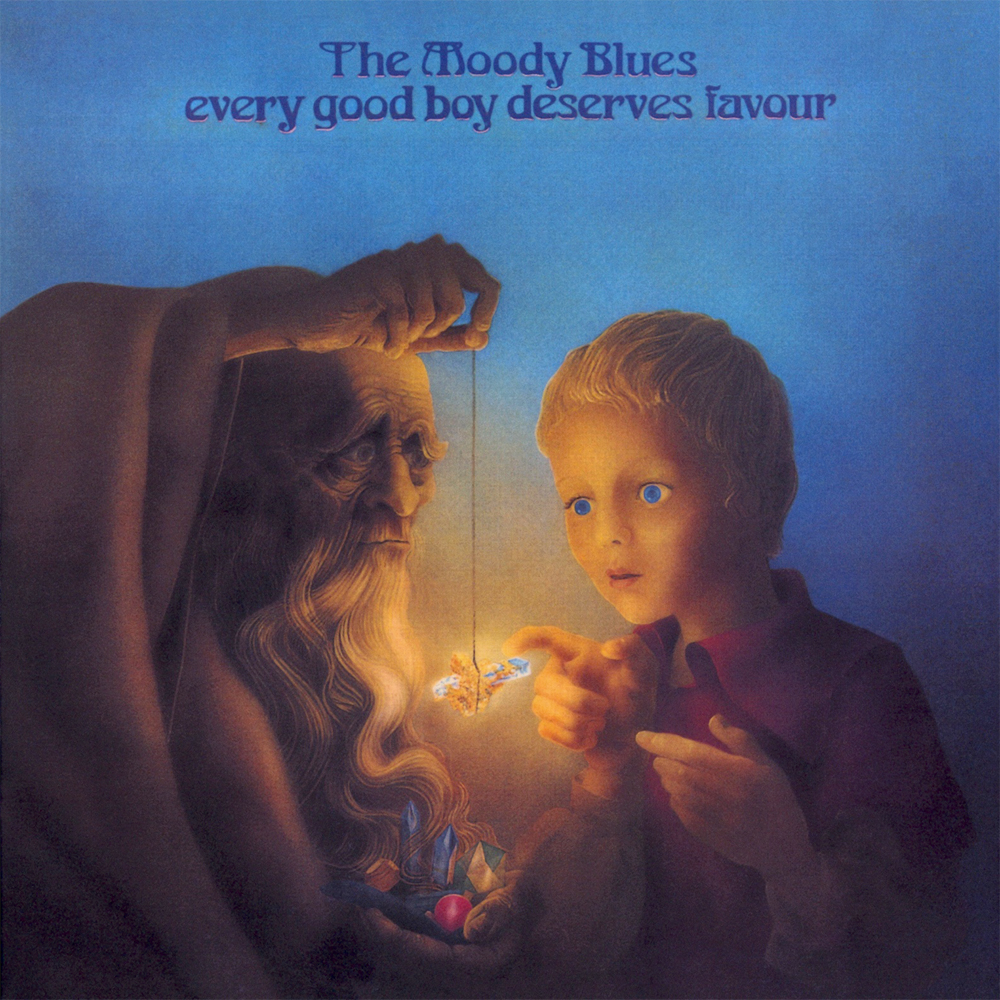 Many readers owe a debt of gratitude to older siblings and other influencers.
"I used to go through [my older brother's] albums and would marvel at the mysterious covers and liners: Bad Company, Moody Blues, Steppenwolf, Jimi Hendrix," recalls John Finn.
He adds: "While attending middle school, my ever-enthusiastic music teacher introduced me to orchestration and classical music, then swing, Billy Joel and ELO. The passion and excitement of variety in music. How to read music. A teacher I'll never forget and owe much of my music knowledge and interest in theory and history."
Pat McGuckin: "My sister was a music fanatic and I would listen to her singles. The first album I remember buying with my own money was American Woman by the Guess Who."
Paul Cipcic and his brother took their love of the music one step further. We would end up being in bands and opened for the Grass Roots and Sugarloaf. We were one of the best classic rock cover bands in Southwest Michigan back in the late '60s to the mid-'70s.
"At a festival a few years ago, we played an hour, then we were Leon Patillo's backup band for his set. Leon was the lead singer for Santana for seven years from '72-'79."
James Fink sums things up for many of us: "I am not ashamed of my deep love for classic rock music; if anything it helps define me."
We apologize to those who took the time to share their memories that weren't included!

Latest posts by Best Classic Bands Staff
(see all)