A Day in the Park With Chuck Berry and Joan Jett
by Steve Leeds
I was the radio promo guy for Joan Jett, who just had come off her huge 1982 #1 hit "I Love Rock 'N Roll" and was booked to perform at the famed Checkerdome in St. Louis, Missouri, with Loverboy.
St. Louis… the home of one of the pioneers of rock 'n' roll… Chuck Berry!
Anticipating the date, I called Berry a number of times to invite him to be a special guest MC in his hometown, but with Chuck you just never knew. Now how cool would that be?!
Well, he showed up at the last minute in his Cadillac but security wouldn't let him in. They didn't know or care who he was. You know how tough concert security folks can be. They just don't care who you are. I had to convince them to let him in. Finally, cooler heads prevailed and I brought him to the stage just in time for him to intro Joan for the crowd. It was funny to watch Loverboy's guitarist, Paul Dean, try to start up a conversation with Chuck, who really had zero interest.
Afterwards, we were invited to be Chuck's guests at his sprawling Berry Park home in nearby Wentzville, and the next morning we rented a car. Joan's manager and producer, Kenny Laguna, was fearful we might get lost so in addition to the rental, as a precaution, he hired a taxi to lead us to Berry Park.
[The park served as Berry's home, but also had guest cottages, a nightclub, and a guitar-shaped swimming pool. It opened for business on May 31, 1961.]
When we arrived at Berry Park, we went directly to the office, where we were greeted by Chuck's long time assistant, Fran. Everyone knows Fran—she's the gatekeeper. Even up until his death on March 18, 2017, if you wanted to communicate with Chuck Berry, you needed to go through Fran. Since Chuck did not do email, all written communication was via fax. And Fran controlled that access.
Watch Jett perform a hit in 1982
Chuck came into the office area and greeted us. He gave us the royal tour of Berry Park… amazing. A full studio and a club-like performance space to accommodate an audience. But it was never open to the public and so it was never used. Throughout the complex there was memorabilia.
Anyway, we all decided to get something to eat, and Chuck wanted to drive. So there we were. Me in the front seat with Chuck, and Joan and Kenny in the rear. In a big ol' Cadillac Seville! How cool is that? I mean, a car driven by Chuck Berry, and a Cadillac Seville, no less!!!
Turns out that Chuck was a bit heavy on the gas. At a stop sign we "tapped" a motorcyclist, who obviously was freaked, but no harm was done after Chuck got out of the Caddy and apologized to the biker. (Laguna reminded me later that Chuck handed the biker a C-note.)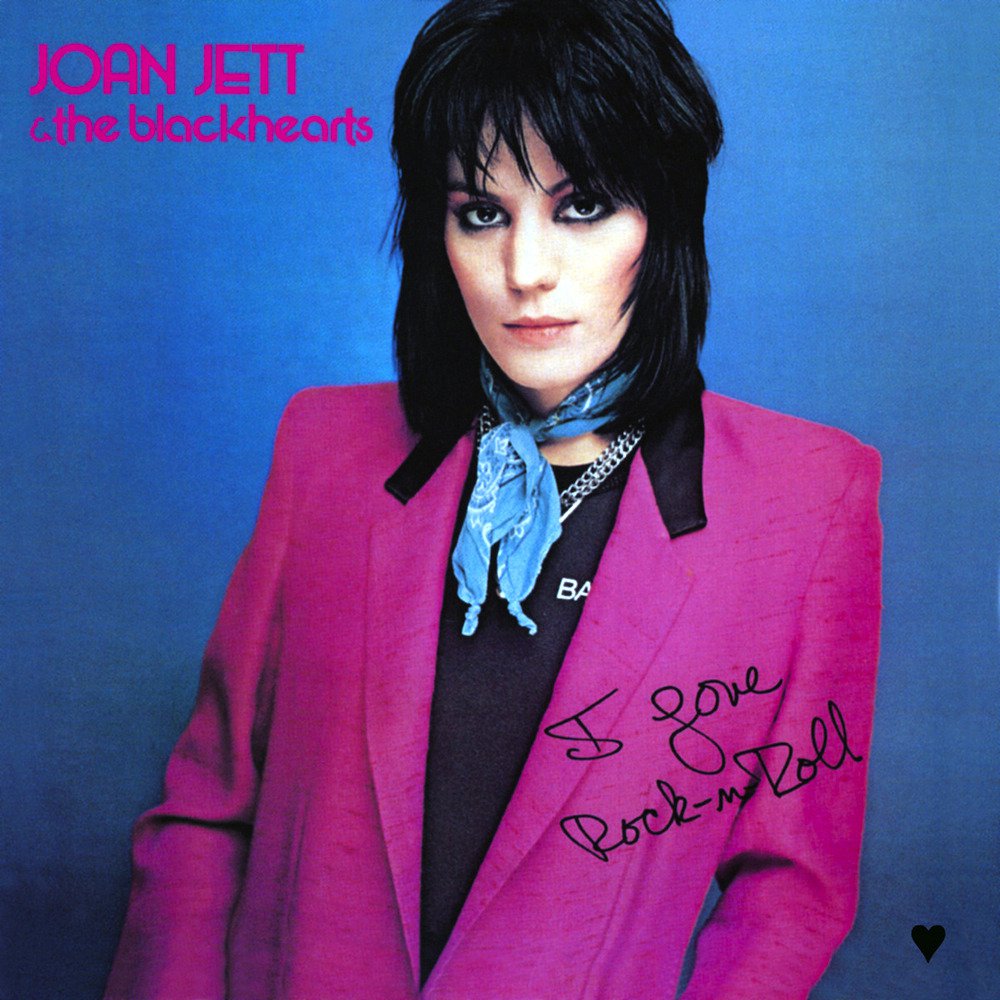 Then we hit the freeway, where Chuck accidentally cut off a huge trucker. I looked back and saw the driver giving us the bird. Hmm. We pulled into a rest stop and decided to eat at the nearby roadside greasy spoon.
Related: Rock stars celebrate Chuck Berry
So there's Chuck in his polyester leisure suit, Joan and Kenny with their black leather motorcycle jackets, and me, in rural Missouri at a roadside diner. Surreal! The waitress took our order. Then, out of nowhere, in walked this huge, burly trucker with tattoos and a leather vest. He strutted right up to the booth and asked if we knew that we'd cut him off while on the interstate. I was ready to duck under the table! Chuck stood up, approached the trucker and stared one-on-one, nose-to-nose and said, "Who's asking?" It's a showdown. Yipes!
Then an odd thing took place. Just like nothing ever happened, the trucker backed off and left. Just walked away, silently. Like he knew that this was "the man" and you don't mess with Johnny B. Goode. Now, that's the power of rock 'n' roll.
Our waitress returned with our order, we ate our lunch, and eventually returned to Berry Park without any further incident. That was a once-in-a-lifetime event; the kind you never forget!
[Jett was born Sept. 22, 1958.]

Latest posts by Steve Leeds
(see all)