On Nov. 17, A&M/UMe will release The Carpenters' The Vinyl Collection, a new career-spanning 12-LP boxed set chronicling the recorded output of the mega-successful brother/sister duo.
The box includes all 12 Carpenters albums replicated on 180-gram black vinyl housed in a slipcase. Each album features restored original packaging and related artwork. Mastered for vinyl by Ron McMaster at Capitol Studios in Los Angeles, each album will also be released individually. The boxed set does not include their two Christmas albums. Pre-order here.
The set chronicles the Carpenters' 14-year career, which resulted in 11 studio albums and a greatest hits collection, The Singles 1969-1973, that has been certified at seven-times platinum and features such hits as "We've Only Just Begun," "Top of the World," "Superstar," "Rainy Days and Mondays," "Goodbye to Love," "Yesterday Once More," "It's Going to Take Some Time," "Sing," "For All We Know," "Hurting Each Other," and "(They Long to Be) Close to You."
Related: What were the top radio hits of 1972?
The Carpenters—vocalist/drummer Karen and her older brother, pianist/composer/arranger Richard—scored three #1 singles and five #2 singles on the Billboard Hot 100 and a dozen Top 10 singles overall, plus 15 #1s on the Adult Contemporary chart.
The Carpenters were nominated for numerous Grammy Awards throughout their career, and they won three of them: Best New Artist (1970), Best Contemporary Vocal Performance by a Duo, Group or Chorus for "(They Long to Be) Close to You" (1970), and Best Pop Vocal Performance for a Duo or Group for Carpenters (1971). Two of their songs have also been inducted in the Grammy Hall of Fame: "(They Long to Be) Close to You" and "We've Only Just Begun." Following Karen's death in 1983, the Carpenters received a star on the Hollywood Walk of Fame.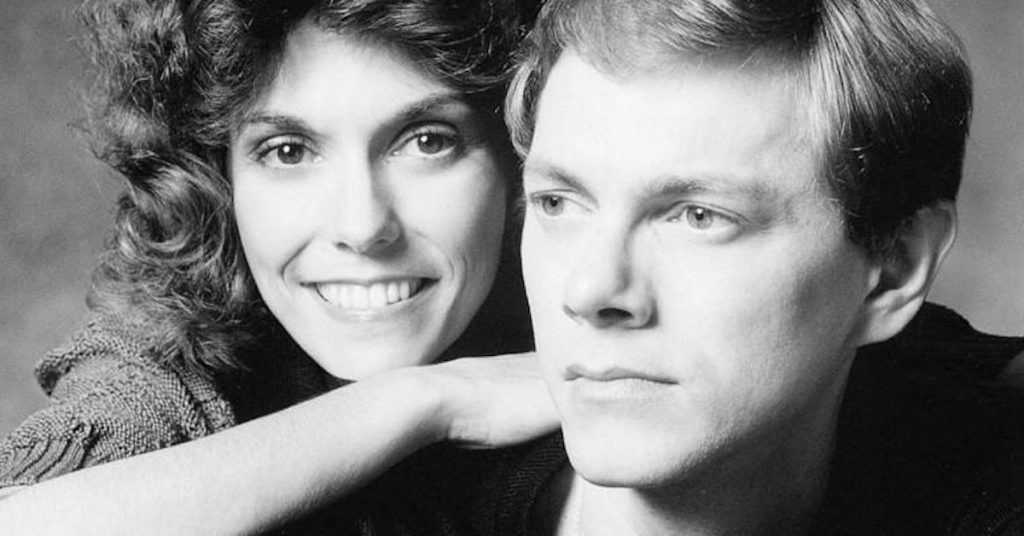 The Carpenters The Vinyl Collection Album List
Ticket to Ride (1969)
Close to You (1970)
Carpenters (1971)
A Song for You (1972)
Now & Then (1973)
Horizon (1975)
A Kind of Hush (1976)
Passage (1977)
Made in America (1981)
Voice of the Heart (1983)
Lovelines (1989)
The Singles 1969-1973
Watch the Carpenters perform "Superstar" on The Carol Burnett Show

Latest posts by Best Classic Bands Staff
(see all)