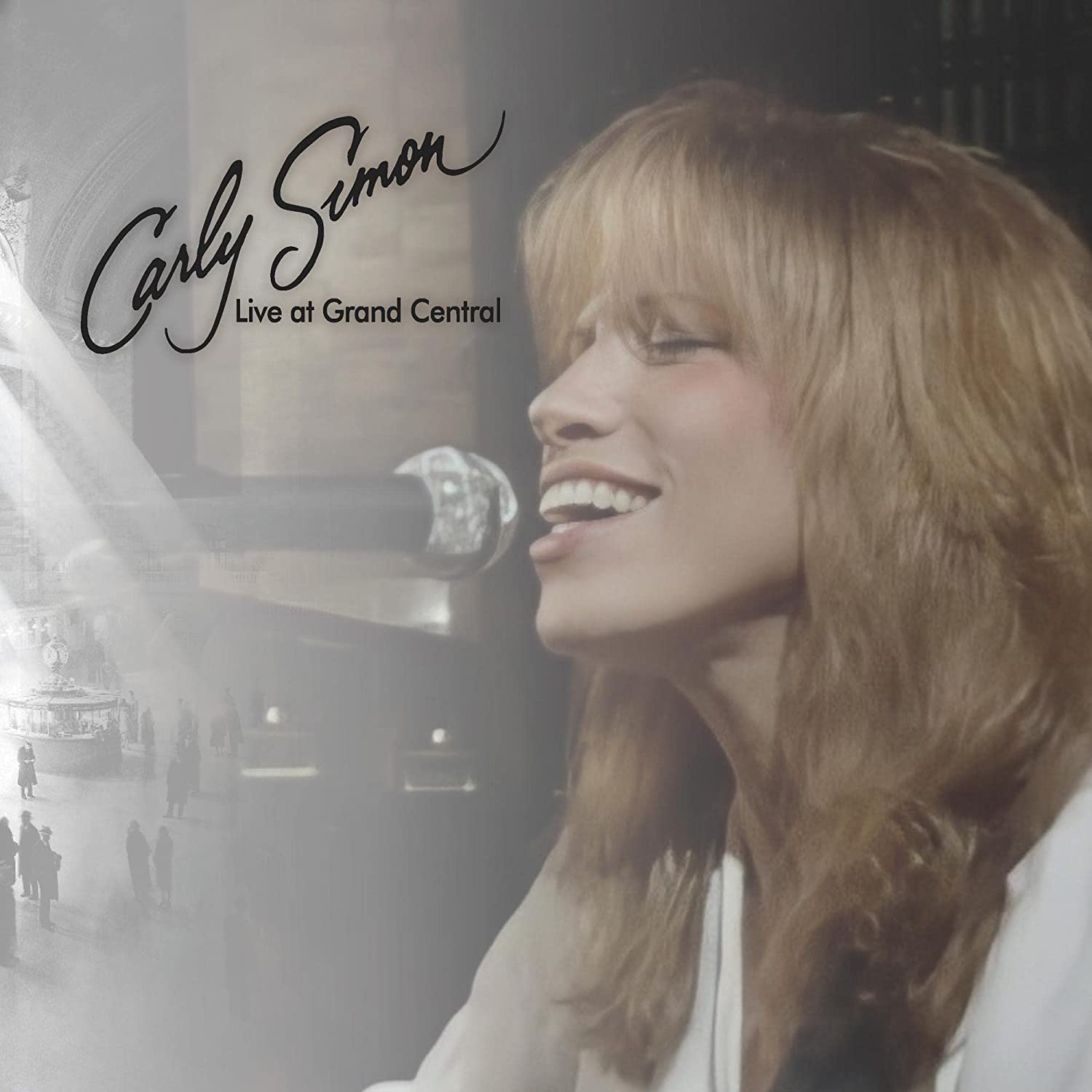 Carly Simon's legendary 1995 surprise concert at New York's Grand Central Terminal will be released on CD, vinyl and Blu-ray for the first time on Jan. 27, 2023, via MRI/Legacy Recordings, the catalog division of Sony Music Entertainment. The video for Live at Grand Central has been digitized, converted to HD and re-edited. The audio has been re-mixed by multi-Grammy Award winning producer and engineer Frank Filipetti. Watch the videos for "Like A River" and "We Have No Secrets" from the performance below.
In April 1995, commuters walking through Grand Central were pleasantly surprised to stumble upon Simon and her band performing a full, unannounced concert in the middle of the main terminal. The concert—Simon's first in fourteen years—was filmed and aired on Lifetime for a television special which was released on VHS later that year.
On Nov. 5, Simon was inducted into the Rock & Roll Hall of Fame live from the Microsoft Theater in Los Angeles. Though she didn't perform, Olivia Rodrigo and Sara Bareilles sang her songs. (HBO will air its annual special from the ceremony on Nov. 19.) An exhibition at the Cleveland museum includes her original outfit and some original prints from the famous Norman Seeff photo shoot for the cover of Playing Possum and handwritten lyrics from an early draft of "You're So Vain."
Watch Simon perform "Like a River" from the performance
Born and raised in New York City, Simon is a Grammy-award winning musician, singer-songwriter and author whose career spans over five decades. In the '70s Simon had a string of chart-topping hit singles including "You're So Vain" which reached #1, as well as "Anticipation," "Nobody Does It Better," "Coming Around Again," "Mockingbird" with James Taylor, and more. Among Simon's many honors are an Academy Award, induction in the Songwriters Hall of Fame, an Honorary Doctor of Music Degree from Berklee College of Music.
Watch her perform "We Have No Secrets"
Carly Simon – Live at Grand Central Tracklist
1. Touched By The Sun
2. Anticipation
3. I've Got To Have You
4. We Have No Secrets
5. Haven't Got Time For The Pain
6. Jesse
7. That's The Way I've Always Heard It Should Be
8. Letters Never Sent
9. Legend In Your Own Time
10. De Bat (Fly In My Face)
11. Davy
12. Halfway Around The World
13. Like A River
14. Coming Around Again
15. Let The River Run
Related: Our feature story on Simon's breakthrough hit

Latest posts by Best Classic Bands Staff
(see all)