Sony Music Entertainment has announced the November 19, 2021, release of a new Bruce Springsteen & the E Street Band film, The Legendary 1979 No Nukes Concerts. A composite of two performances shot during the 1979 MUSE (Musicians United For Safe Energy) benefit concerts at New York's Madison Square Garden, popularly known as the "No Nukes" concerts, the film will give audiences the chance to witness performances that marked the rise of the future Rock and Roll Hall of Famers. The film will be released in HD on physical formats November 19, including on 2-CDs with DVD, 2-CDs with Blu-Ray and 2-LP formats. Watch the official trailer and the E Street Band's performance of "Sherry Darling" below.
Very little filmed footage of Bruce Springsteen & The E Street Band is available from this era, so the film will be a rare opportunity to see the band give an explosive performance that became an instant classic. As of 1979, it was considered the highest quality and best recorded Springsteen show ever filmed.
Watch the official trailer for the new release
From the Sept. 23 announcement: A composite of two performances captured during the multi-day 'No Nukes' concerts, the film packs the intensity of a marathon show into a crackling 90 minute run-time. Among the highlights are then-unreleased versions of "The River" and "Sherry Darling," live staples "Badlands," "Born To Run" and "Thunder Road."
Watch their performance of "Sherry Darling"
It also features covers of Buddy Holly's "Rave On" and a version of Maurice Williams' "Stay" featuring special guests Jackson Browne, Tom Petty and Rosemary Butler.
The Legendary 1979 No Nukes Concerts Setlist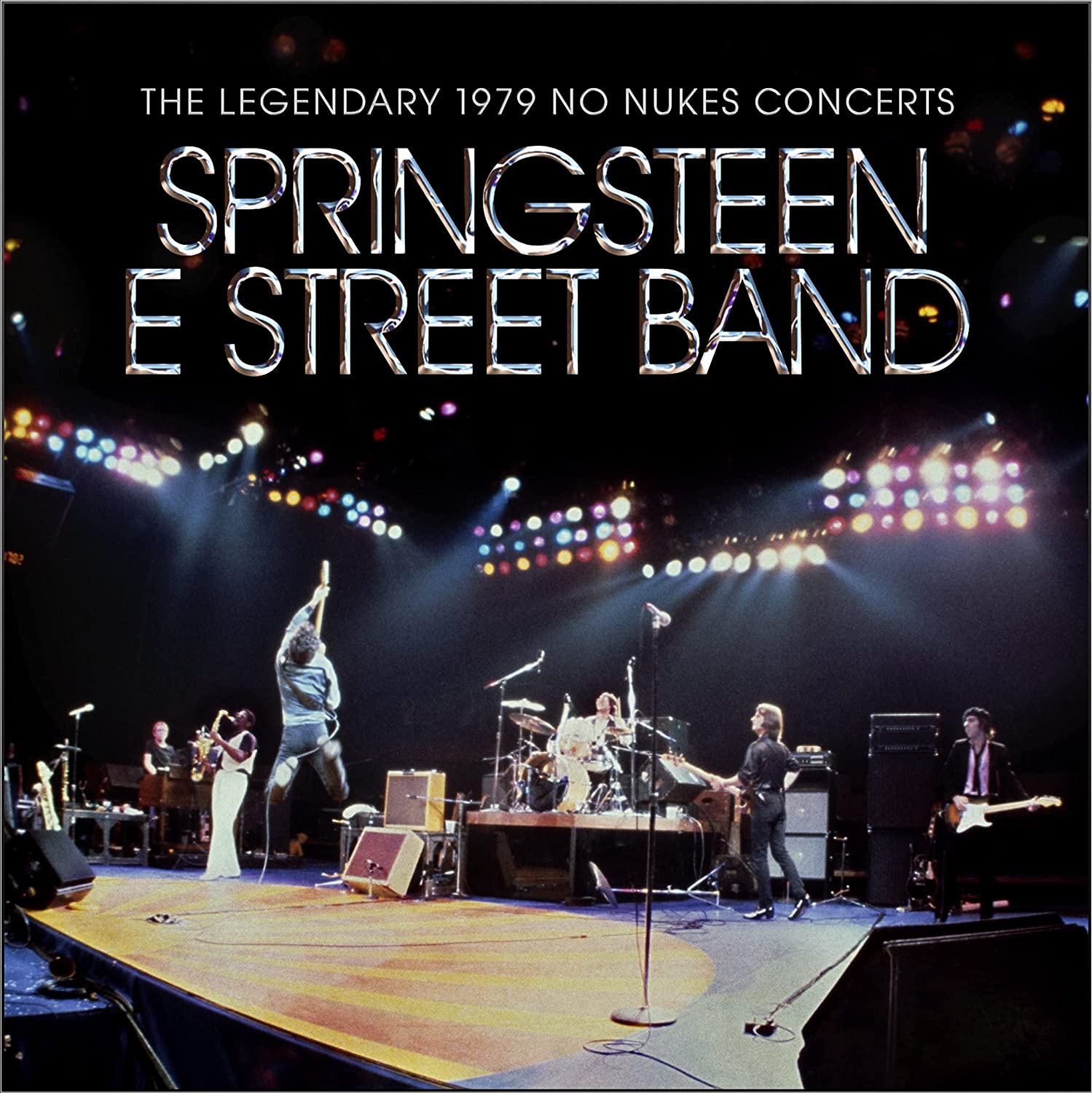 1. Prove It All Night
2. Badlands
3. The Promised Land
4. The River
5. Sherry Darling
6. Thunder Road
7. Jungleland
8. Rosalita Come Out Tonight
9. Born To Run
10. Stay
11. Detroit Medley
12. Quarter To Three
13. Rave On
The 2-CD set features 13 songs performed over two nights, that are newly remixed and remastered, in addition to a DVD or Blu-ray of the 13 song concert performance film, newly edited from original film footage, restored and remixed in HD. The package includes a 24-page book with rare photos and memorabilia, an essay, vintage ticket envelope, ticket reproduction and sticker.
The Legendary 1979 No Nukes Concerts was edited from the original 16mm film by longtime Springsteen collaborator Thom Zimny.
The concerts, which took place between Sept. 19-23 of that year, also featured performances by Jackson Browne, Tom Petty & the Heartbreakers, James Taylor and Carly Simon, Crosby, Stills and Nash, Bonnie Raitt, Gil Scott-Heron, the Doobie Brothers, Poco, Chaka Khan, Ry Cooder, and more, with frequent collaborations among the artists.
Browne, Graham Nash, Raitt and John Hall were the key organizers of the concerts. A 3-LP set was released in December 1979 on Asylum Records.
Related: 13 classic triple albums
A film of the concerts was released in May 1980.
Watch the trailer for the original theatrical film. (Starts 30-seconds in… )

Latest posts by Best Classic Bands Staff
(see all)