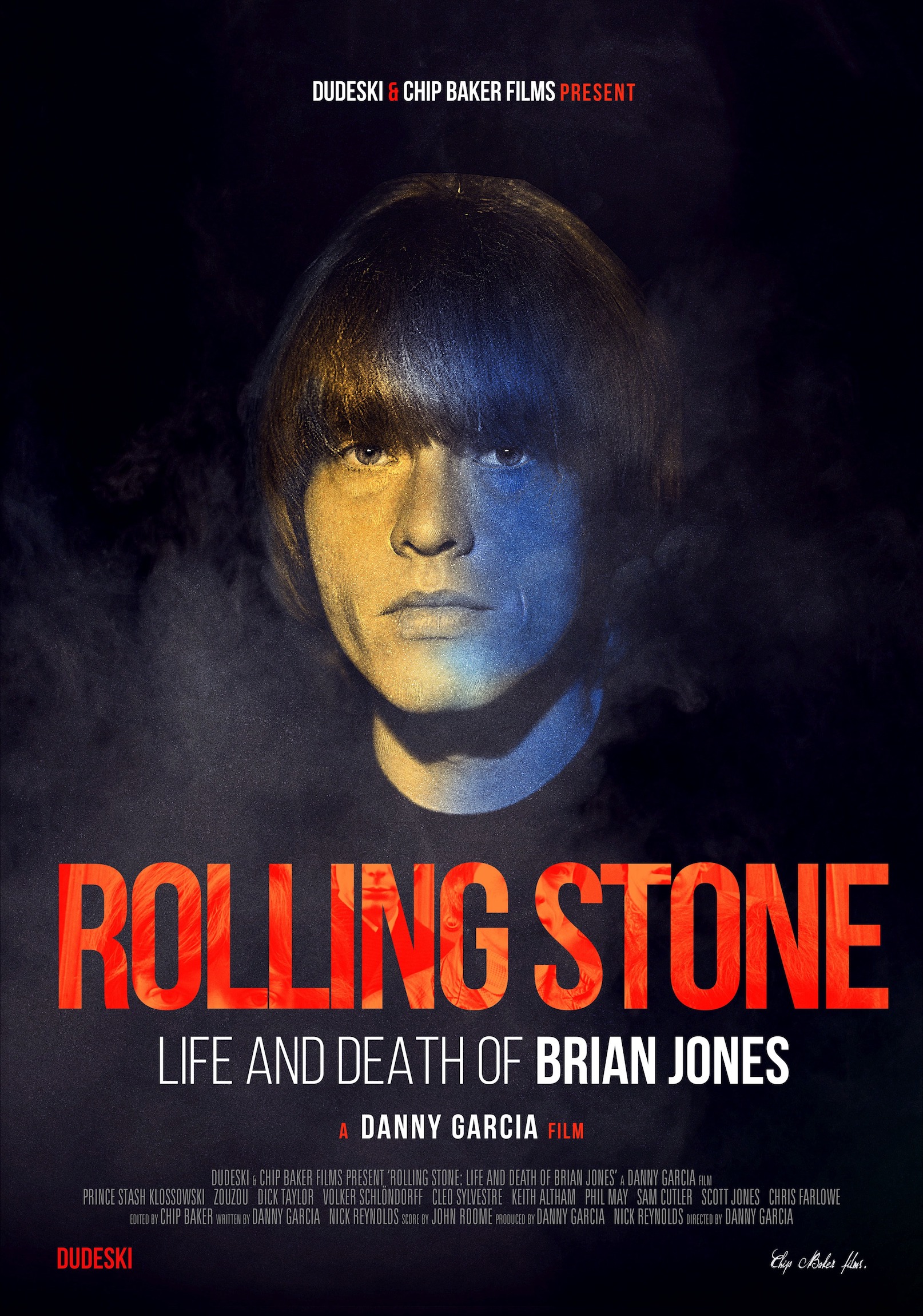 Rolling Stones founder Brian Jones is the subject of a new documentary. The title, Rolling Stone: Life and Death of Brian Jones, received a limited run of theatrical screenings in select markets worldwide before the film's release on DVD on June 12.
The announcement describes the film as the first documentary about the founder and original leader of the group. Watch the trailer below.
From the Jan. 24 announcement: In the mid-1960s, Brian Jones emerged as "the face" and poster boy of the Bohemian Swingin' London scene, topping the charts with the Rolling Stones and dating model/actress Anita Pallenberg.
Related: The London bar scene of the early days of the Stones
More from the announcement: However, his excessive lifestyle and his reputation as "the original bad boy of Rock & Roll" was to cost him dearly. As the scene descended into the acid-ridden year of 1967, so did Brian. Targeted by the authorities and media, he spiraled out of control losing both [Pallenberg] and the respect of the Stones. Two years later, on July 3, 1969, Brian was found at the bottom of his swimming pool, the verdict: death by misadventure.
During the last 50 years many theories have emerged, claiming that Jones was murdered and that it was covered up at high level, as this film discovers – the evidence for this is extremely compelling.
The film made its world premiere on Dec. 16 in London.
Watch the trailer for Rolling Stone: Life and Death of Brian Jones
Related: Former Stones bassist Bill Wyman talks about the birth of the Stones
Rolling Stone: Life and Death of Brian Jones is the fifth music documentary from Spanish filmmaker Danny Garcia. His other releases include The Rise and Fall of The Clash; Looking for Johnny, about New York Dolls guitarist Johnny Thunders; Sad Vacation, a film chronicling the final months in New York City of the Sex Pistols bassist Sid Vicious & his girlfriend Nancy Spungen; and Stiv: No Compromise, No Regrets about Stiv Bators, legendary frontman of the iconic Ohio band, the Dead Boys, and the Lords of the New Church.

Latest posts by Best Classic Bands Staff
(see all)