Dozens of musicians famously performed on George Harrison's 1970 masterpiece, All Things Must Pass. But studio credits have been murky, not only on the original release but in various anniversary reissues. Perhaps no musician is more vocal than Bobby Whitlock, the keyboardist with Derek & the Dominos, the Eric Clapton-led band that performs on the album. In a 12-minute video interview titled "The Truth About All Things Must Pass," uploaded to his YouTube channel on August 6, 2021, the performer made his case to set the record straight about credit oversights on the album that's been expanded for its 50th anniversary.
The video interview was released on the same day the new editions arrived with a wealth of previously unreleased material.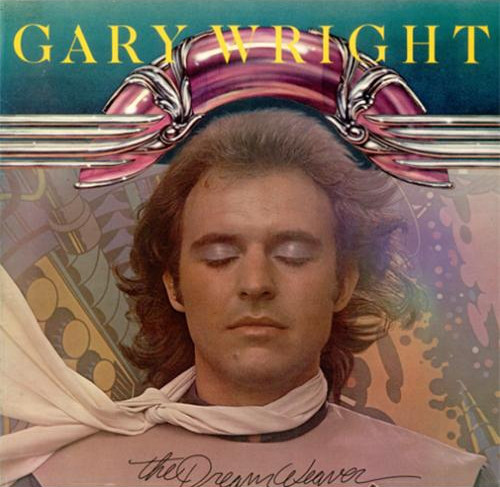 Keyboardist Gary Wright, well known for his 1975 hit "Dream Weaver," is a frequent target of Whitlock's ire. "I can tell you right now… Gary Wright isn't playing the B3 on 'Let it Down.' It's me. There ain't no two ways' about it." He's referring to the Hammond B3 organ, an instrument for which he's well known.
While holding a copy of the album cover and perusing the credits, Whitlock rattles off many of the opus' familiar song titles. "'What is Life,' 'If Not For You,' 'Run of the Mill'… I'm playing on all of these," he says. "'All Things Must Pass,'" he continues, referring to the title track, "that's me and Eric [Clapton] singing background." Watch the complete video interview below.
Whitlock indicates that he also performed on a pump organ noting, in particular, that he did so on the album's #1 single, "My Sweet Lord." "All the pump organ on the album… I'm playing. All the Hammond organ, I'm playing. So anytime you hear a Hammond… Billy Preston is playing a grand piano. That's how it really went."
He doesn't let up on the Gary Wright credits. "If Gary Wright had played organ on 'Let it Down,' I'd be saying, 'That's Gary Wright playing.' He hasn't seen a day he can get an organ to sound like that. There's only one person I know who can make a Hammond B3 sound like I make it sound and that's me."
"If I had only done hand-claps or sang a background part on this great album, that would have carried me for the rest of my life. But, fortunately, I played on pretty much and sang on everything. On 'My Sweet Lord,' that's just George and me singing background."
The off-camera voice who is asking the questions, is presumably Whitlock's wife, CoCo Carmel. She occasionally eggs him on.
"It was your idea on 'Let it Down' to rock it out, wasn't it," he's asked. "Yeah, yeah. That was our band," referring to the Dominos.
At one point, Whitlock praises Wright. "He's a lovely person. He's a sweet man. But he can't play Hammond B3 like me. Behind Gary Wright and Gary Brooker," he says, referring to the Procol Harum founder, lead singer and pianist, "they played piano and synthesizers." (mimics a synth)
"I was there when the doors [to the studio] opened and I was there when they closed. I did not miss one session. I even went to the two Pete Drake sessions because I wanted to say that I had been to every session."
Later, Carmel refers to the album's core band. "That man," says Whitlock, pointing to Harrison on the album's iconic cover, "called Eric Clapton, and asked me and Eric to put together the core band and to be the core band for the album."
Watch the official 50th Anniversary trailer
As for the album's proper studio credits, Whitlock says, "Olivia Harrison and Dhani Harrison [referring to George's wife and son]… they weren't around. Nobody called me. Nobody called Eric about this new stuff that's coming out."
At some point, however, Whitlock and Carmel decided to delete the video.
Watch the pair delve into the "All Things Must Pass Sessions" a few weeks' earlier
Related: Our 2015 interview with Whitlock on the Dominos' legacy

Latest posts by Best Classic Bands Staff
(see all)