The last of the original members of the Kingston Trio, Bob Shane, died Jan. 26, 2020, less than a week before his 86th birthday. The folk singer's death, in Phoenix, of an unspecified cause, was confirmed on Facebook by a niece, Liane Schoen Soer.
The Kingston Trio was the most successful American folk group of the late 1950s and '60s, placing 23 albums on the Billboard LPs chart. The first five of those—The Kingston Trio (1958), The Kingston Trio at Large (1959), Here We Go Again! (1959), Sold Out (1960) and String Along (1960)—all reached #1, while another nine albums made the top 10.
The trio, along with several other groups and individual performers such as Bob Dylan and Joan Baez, is largely credited with helping to spark a folk music revival during that era.
Watch the Kingston Trio perform "Tom Dooley," their #1 hit, in 1958
Robert Castle Schoen was born Feb. 1, 1934, in Hilo, Hawaii. Interested in music since childhood, he taught himself how to play the ukulele and guitar. He met a fellow guitarist, Dave Guard, and the two performed together beginning in the early '50s. While attending college in California, in 1956, Shane met Nick Reynolds, who joined Shane and Guard in a singing group (which expanded to several members) that went under various names. They were unsuccessful, so Shane returned to Hawaii and performed as a solo act, then returned to California, where he found Reynolds and Guard performing in a group they'd named the Kingston Quartet.
While performing in a San Francisco nightclub, the group was seen by publicist Frank Werber, who suggested that Guard and Reynolds team up with Shane as a trio. The three musicians/singers debuted formally as the Kingston Trio at the Purple Onion in San Francisco in the spring of 1957 and were a quick hit. They soon moved over to the more prominent Hungry i  nightclub where their close harmonies, impressive guitar work and witty banter guaranteed sellout crowds every night.
Watch the Kingston Trio perform "Tijuana Jail" on The Jack Benny Show in 1965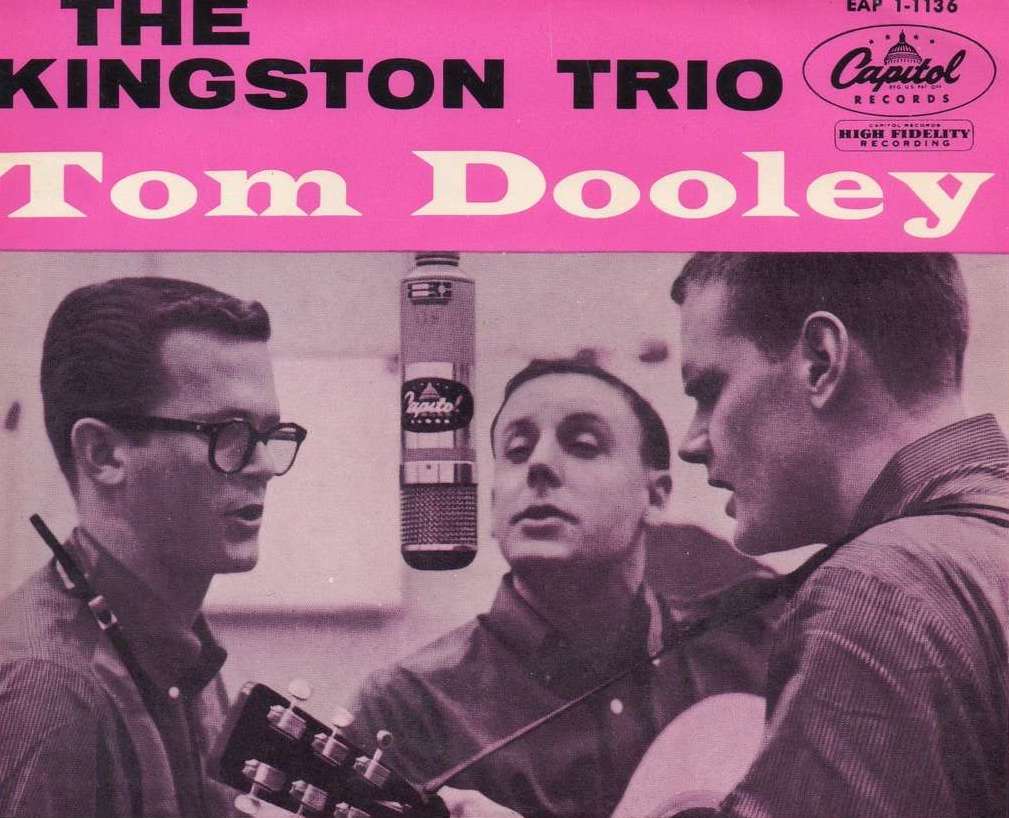 Signed to Capitol Records and paired with producer Voyle Gilmore, the group's appeal easily transferred to the recording medium and they became a national phenomenon. In addition to their best-selling albums, they scored a #1 single the first time out with 1958's "Tom Dooley," and went on to place a total of 23 singles on that Billboard chart. For several years the Kingston Trio was the most popular group within any genre in America.
Related: The Billboard Hot 100 debuted in August 1958, just a few months before the Kingston Trio topped the chart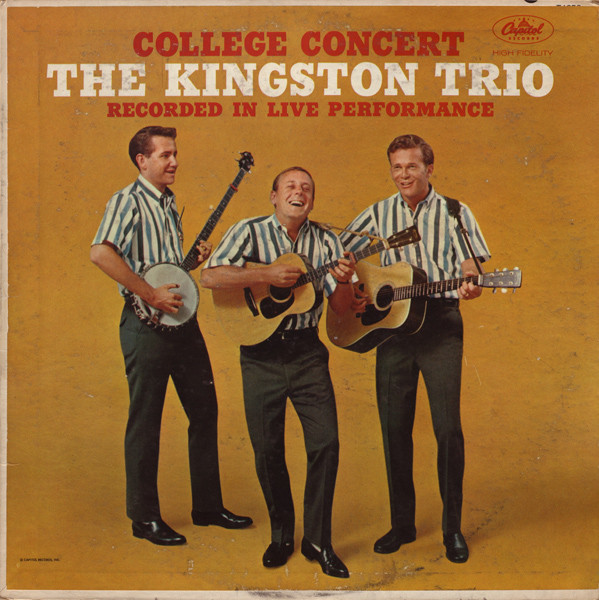 In 1961, Guard became the first original member to leave the group, replaced by John Stewart. That lineup remained together for six years, disbanding in 1967. Shane launched a solo career after the breakup, but in 1969 he formed the New Kingston Trio with other members. Shane continued to perform on and off with variations of the group (in 1981, Shane, Reynolds and Guard briefly reunited), until a 2004 heart attack ended his career.
In 2010, Shane received a Lifetime Achievement Grammy award alongside Julie Andrews and Dolly Parton.
The current lineup continues to tour. Tickets are available here.
Watch the Kingston Trio perform "M.T.A.," one of their signature songs

Latest posts by Best Classic Bands Staff
(see all)