Bob Dylan Releases 'Shadow Kingdom' Concert Album: Review
by Bill Holdship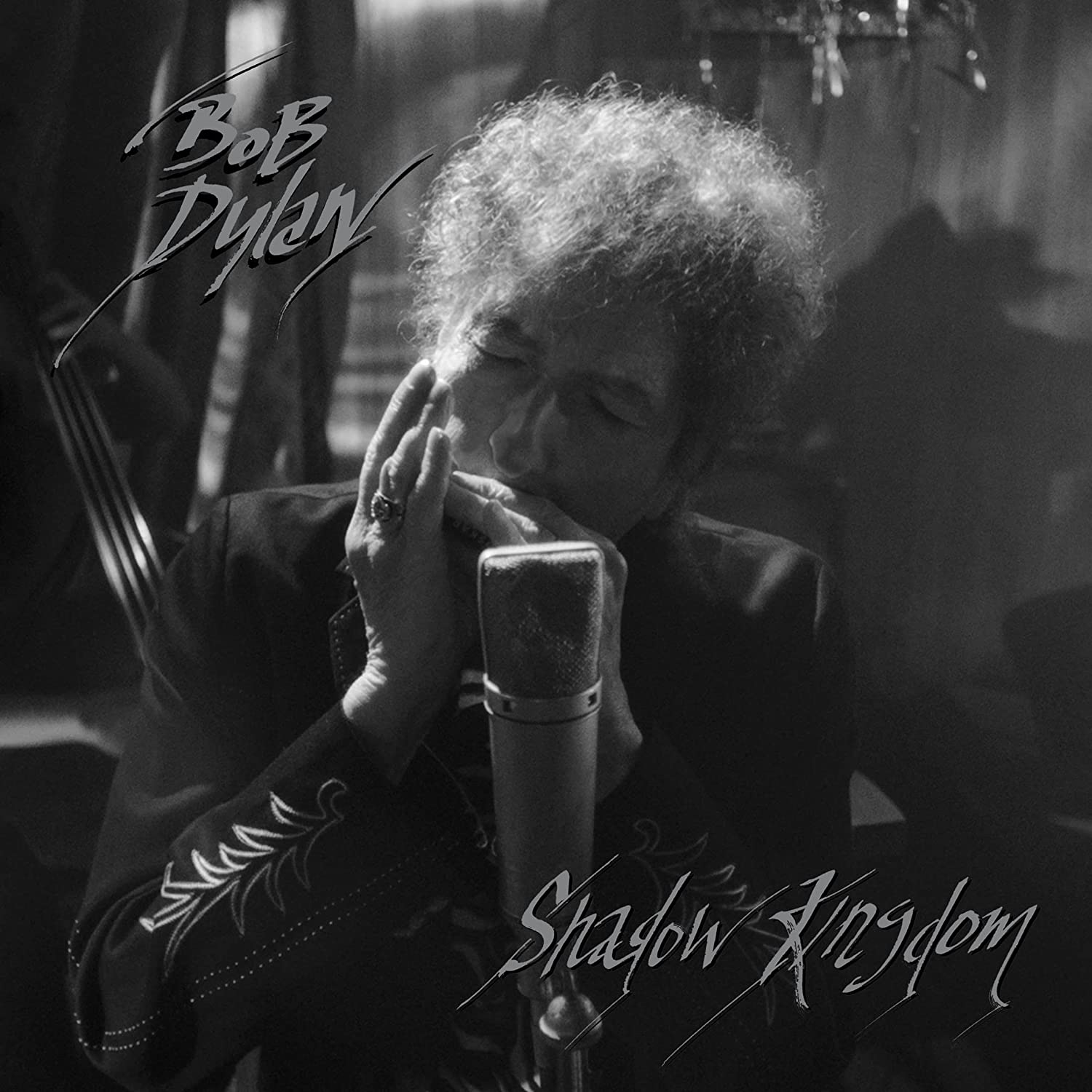 When Bob Dylan's "Never-Ending Tour" was sidelined due to the pandemic, he offered a 14-song streamed concert performance to placate his fans. The event, presented in black-and-white and billed as "Shadow Kingdom," premiered on July 18, 2021. It cost $25 and was available exclusively via Veeps.com. At the time, those who purchased tickets were able to rewatch it for several days. The performance was released on CD and 2-LPs nearly two years later, on June 2, 2023, via Legacy Recordings.
From the label's April 13 announcement: Shadow Kingdom presents Dylan performing revelatory 21st century versions of songs from his storied back catalog – including fan favorites like "Forever Young" and "It's All Over Now, Baby Blue," and deep catalog gems like "Queen Jane Approximately" and "The Wicked Messenger."
Longtime music journalist Bill Holdship watched the concert and shared his thoughts.
Bob Dylan hit it out of the park tonight. And thanks to the presentation, I finally figured out what the man should have been doing all these years when it came to concerts!
Each song was announced via titles on the screen. Bob should have had a screen behind him on stage these last several decades just so he can announce what song he is playing and then the contrarians who love to complain couldn't say that they "didn't know what song it was," despite his incredibly different arrangements which "don't sound like the records." And the arrangements on each and every one of them tonight was sensational and so much different from the recorded versions we fans all have memorized, once again proving that a great song is a great song and as such, can be delivered in so many different manners and styles.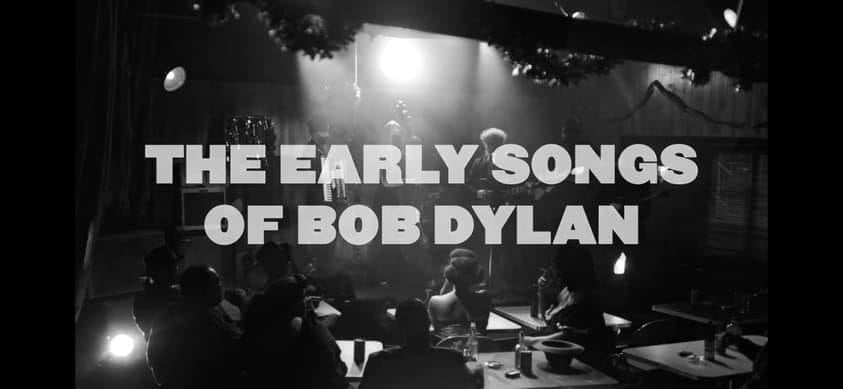 And he went deep, albeit still with a lot of familiar tunes. (I'm half joking about projecting the titles on the screen behind him, by the way, but those people just irritate me so much.)
But the most fantastic thing is that Dylan was in tip-top voice, perfectly enunciating throughout the whole thing, no guessing tonight what he was saying. Lots of people think those Sinatra sessions may have helped. Whatever the case, he *sang* tonight. And he *sang great*; not a Tom Waits-like croak anywhere. AND he played guitar! Lotsa guitar, relatively speaking.
Some people are complaining that it wasn't truly live but pre-recorded. But if so, that matters not one iota to me. It was Bob and his band – all new players, by the way – playing live, regardless of when it was filmed.
As for the venue, I have seen other people who say they Googled it, as did I, and there is no such place as a "Bon Bon Club in Marseille." That Bob. Always the joker.
My only complaint is that at a little over 50 minutes, it surely could have been at least 40 minutes longer. But as my mom, the musical director and showbiz wiz, always said – and Bob has always been and still is all about showbiz, the good kind – you always leave them wanting more rather than overstaying your welcome. I didn't mind the $25 ticket, even at an hour, although I was bummed to see a $3.75 "service fee" tacked on when I checked out. But I guess one just can't escape that. I wish they'd have let us know up front, though. That certainly wouldn't have stopped me from buying a ticket but I am all about transparency.
And when I watch it again during these next 48 hours, I'm certain I will think even more that it was well worth it. Some are speculating this will be his next album and I'd be fine with that, although I would have also been happy with a live album from the 2019 tour.
Parts of the show made me feel better than I have felt in days. I got to see Bob Dylan, with a brand-new band, deliver new live material tonight. And what a joy. The last concert I saw before the pandemic shut everything down was Bob Dylan the first week of November 2019. And my return to semi-live music was Bob Dylan tonight. I can't think of anybody better to spend it with. As always, I'm so glad I've lived in a world that had a Bob Dylan in it.
Watch the brief trailer
Bob Dylan Shadow Kingdom Set List
When I Paint My Masterpiece
Most Likely You Go Your Way And I'll Go Mine
Queen Jane Approximately
I'll Be Your Baby Tonight
Just like Tom Thumb's Blues
Tombstone Blues
To Be Alone With You
What Was It You Wanted
Forever Young
Pledging My Time
The Wicked Messenger
Watching the River Flow
It's All over Now, Baby Blue
Sierra's Theme
The album's setlist includes 13 original songs handpicked by Dylan for his Shadow Kingdom performance plus the closing instrumental, "Sierra's Theme."
Related: Dylan, still the colossus
Dylan turned 82 on May 24 and is in the midst of his "Rough and Rowdy Ways" tour. Tickets are available here and here.
Latest posts by Bill Holdship
(see all)