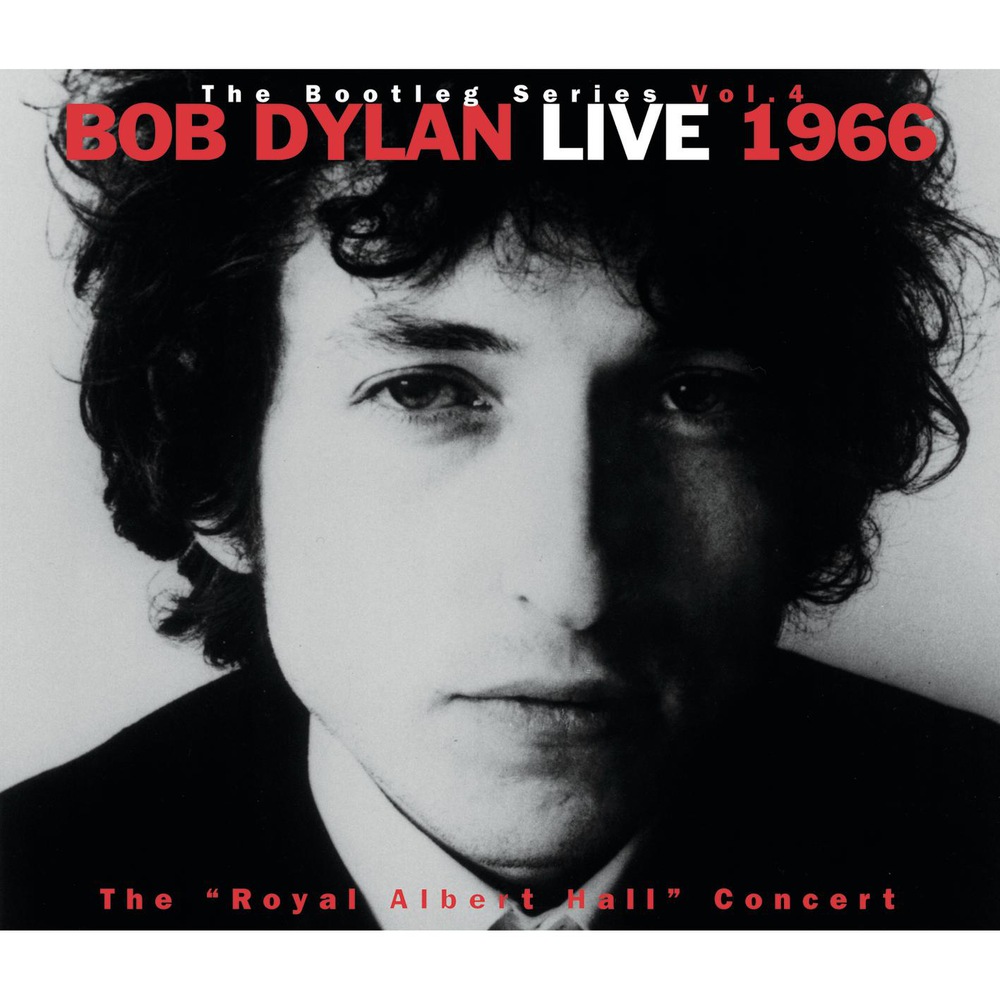 Towards the end of Bob Dylan's second set on May 17, 1966 at Manchester, England's Free Trade Hall, played electric with the Hawks (later known as The Band), an audience member shouts out "Judas" after "Ballad of a Thin Man." Dylan's response? "I don't believe you… you're a liar." He and the band then launch into "Like a Rolling Stone."
The incident was part of the ongoing controversy over Dylan's shift from folk to rock since playing three electric songs at the Newport Folk Festival on July 25 the previous year. Two persons later claimed to be the heckler: John Cordwell (see article here) and Keith Butler (see here). The competing claims remain the "Who Shot JFK?" of Dylanology, with experts supporting both (who passed away in 2001 and 2002, respectively). The best later thought in retrospect is Butler's: "I kind of think: 'You silly young bugger.'"
The show circulated as a bootleg since the early 1970s, titled as and/or attributed to Dylan's Royal Albert Hall shows on May 26 and 27. The concert was officially released in 1998 as The Bootleg Series Vol. 4: Bob Dylan Live 1966, The "Royal Albert Hall" Concert (with the mistaken venue name in quotes).
The error was finally corrected with the November 11, 2016 release of Bob Dylan: The 1966 Live Recordings, a whopping 36-CD boxed set containing every known recording from the 1966 concert tours of the U.S., U.K., Europe and Australia.
Related: Dylan in 1965: Evolving to electric
Dylan is on an extensive tour. Tickets are available here and here.

Latest posts by Best Classic Bands Staff
(see all)