Billy Joel 'Live at Yankee Stadium' Hits Some Homers
by Jeff Burger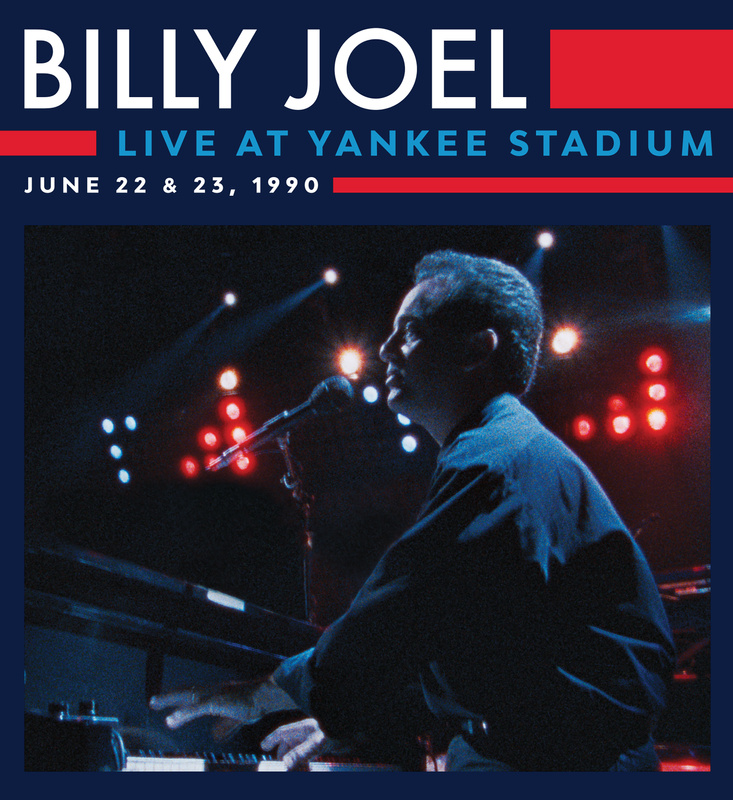 Billy Joel had already recorded nearly all his best-known songs by June 1990, when he performed two shows at New York's Yankee Stadium. A native of the state and a serious baseball fan (who, 18 years later, would also appear at Shea Stadium), Joel clearly regarded these concerts as special. That they were, thanks to well-chosen setlists, Joel's enthusiastic performances, a gargantuan audience of adoring fans and a first-rate backup band. (Note, though, that unlike the Shea gig, which added such stars as Paul McCartney, this one featured no guest artists aside from violinist Lisa Germano, who performed on "The Downeaster 'Alexa.'")
A film of the concert—which incorporates two brief interview segments and was previously available only as a VHS videotape—has been significantly upgraded for the new Live at Yankee Stadium. The package, released Nov. 4, 2022, pairs a high-definition, surround-sound Blu-ray video with a newly mixed and mastered two-CD audio recording of the show.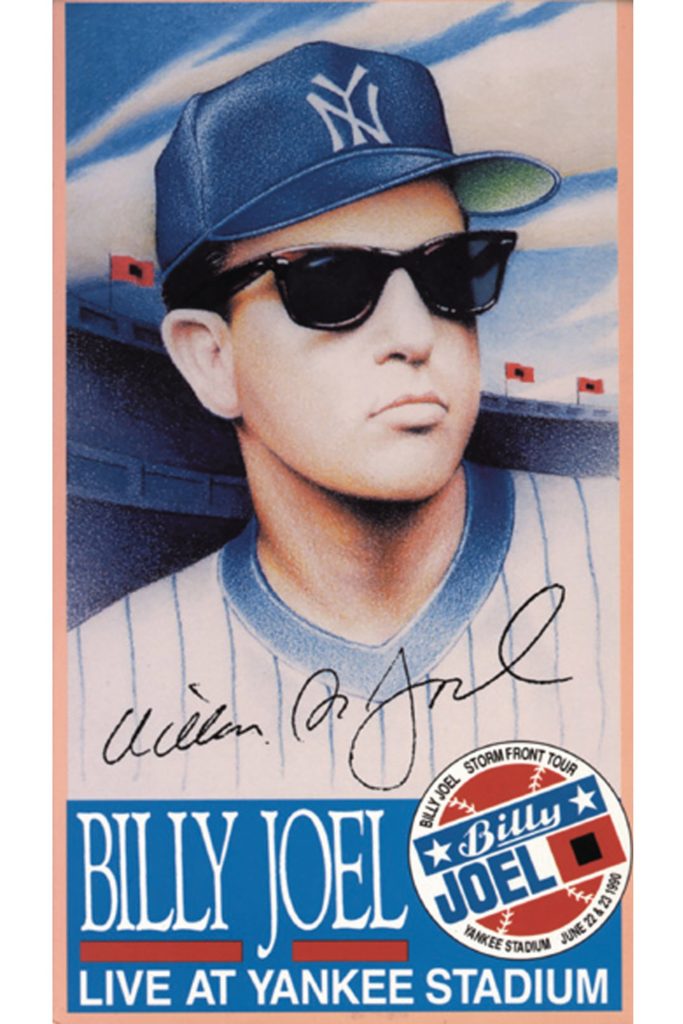 The Blu-ray, though marred somewhat by choppy video editing, has a lot to recommend it, including an exuberant, previously unseen version of "Uptown Girl," while the CDs—which incorporate a much longer setlist—introduce 11 previously unreleased performances. The package comes with a 28-page booklet that offers new liner notes.
The video and CDs share lots of high points—"A Matter of Trust," "New York State of Mind," "We Didn't Start the Fire" and "Scenes from an Italian Restaurant," to name a few. But they also both feature a few of Joel's less-memorable numbers, such as "Storm Front," "That's Not Her Style" and "Shameless." It's unfortunate that the Blu-ray includes those while eschewing some well-known tunes that the CDs embrace, such as "Big Shot," "You May Be Right," "Allentown" and "An Innocent Man." It's also unfortunate that the audio discs are missing the high-octane cover of the Isley Brothers' "Shout, Pts. 1 & 2" that's featured in the video.
At least both versions of the show end with a fine rendition of Joel's signature song and frequent concert closer: "Piano Man," the 1973 number that's based on his real-life, pre-fame gig as an L.A. lounge singer whose audiences would "sit at the bar and put bread in my jar." Performing this tune in the city of his birth as more than 50,000 admirers sing along, Joel exudes a sense of triumph and validation—and understandably so.
(Read about the author's 1974 encounter with Joel here.)
Joel continues to perform roughly twice a month. Tickets are available here and here.
Latest posts by Jeff Burger
(see all)