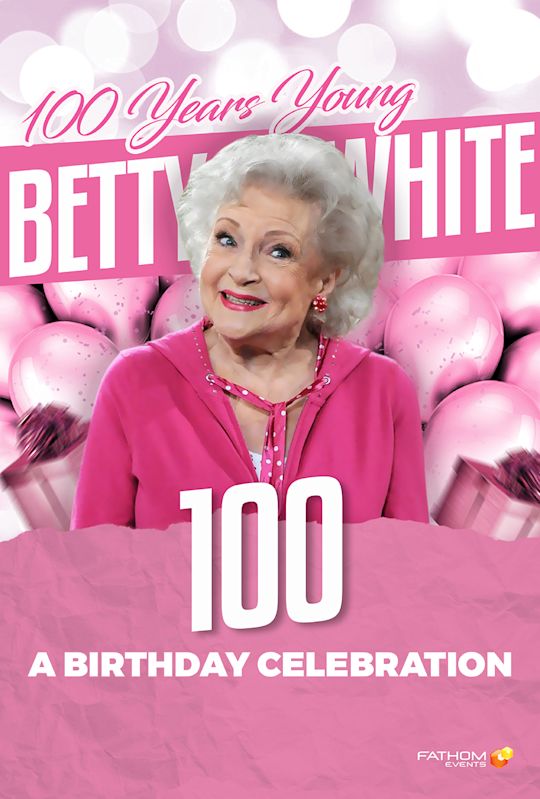 One of America's most beloved stars, Betty White, died this morning (December 31, 2021), at her home in the Brentwood neighborhood of Los Angeles, just days before she would have turned 100 years old on January 17, 2022. The icon is featured on the cover of the Jan. 10, 2022 issue of People with the headline, Betty White Turns 100! The 99-year-old legend is said to have died from natural causes.
In the People interview, White said, "I'm so lucky to be in such good health and feel so good at this age. It's amazing."
As for her diet, White joked: "I try to avoid anything green. I think it's working." She was delighted to plug the interview in her final tweet.
My 100th birthday… I cannot believe it is coming up, and People Magazine is celebrating with me! The new issue of @people is available on newsstands nationwide tomorrow. https://t.co/kTQnsbMDGK

— Betty White (@BettyMWhite) December 28, 2021
We've got several tributes below as well as clips from throughout her Emmy Award-winning career, below.
To mark the momentous milestone, her fans can still celebrate her in a special that is coming to theaters, Betty White: A Celebration. (Its original title was Betty White: 100 Years Young—A Birthday Celebration.) It includes one particularly poignant exclusive—Betty's final on-camera appearance, recorded just ten days before her passing. Its special message expresses Betty's deep appreciation for her fans—and demonstrates that even in her final days, she never lost her sense of fun.
Following her passing, its producers announced that the program will proceed as planned:
"Our hearts mourn today with the passing of Betty White. During the many years we worked with her, we developed a great love and admiration for Betty as a person, and as an accomplished entertainer. We are thankful for the many decades of delight she brought to everyone. Betty always said she was the 'luckiest broad on two feet' to have had a career as long as she did. And honestly, we were the lucky ones to have had her for so long.
We will go forward with our plans to show the film on January 17 in hopes our film will provide a way for all who loved her to celebrate her life—and experience what made her such a national treasure."
From the film's original announcement: White granted exclusive access to filmmakers Steve Boettcher and Mike Trinklein in the making of this special movie event. It offers a revealing glimpse into her life—behind-the-scenes on set, working with her office staff, entertaining at home, and lending her voice as an animal advocate. Special guests include Carol Burnett, Clint Eastwood, Tina Fey, Robert Redford, Lin Manuel- Miranda, Morgan Freeman, Jay Leno, Craig Ferguson, Jimmy Kimmel, Valerie Bertinelli, James Corden, and Jennifer Love Hewitt, among many others.
Distribution for Betty White: A Celebration has been expanded and will play in over 1500 movie theaters in the U.S. (up from 900) on January 17 at 1 p.m. and 7 p.m. local time. Tickets can be purchased online at Fathom Events or at participating theater box offices. A complete list of theater locations is available on the Fathom Events website (participating theaters are subject to change).
Betty White: A Celebration is packed with clips from some of her most famous roles, including the innocent Rose on Golden Girls, her celebrated hosting gig on Saturday Night Live – one of the highest rated SNL episodes ever – in 2010, when she was "just" 88, her award-winning Super Bowl/Snickers commercial, the worldly Elka on Hot in Cleveland, her role as the bawdy Sue Ann on The Mary Tyler Moore Show and numerous other career highlights. Also included is a lost episode from White's early sitcom from the 1950's.
In the film announcement, White said, "Who doesn't love a party?!? This one is gonna be GREAT!"
The trailer for the special was updated a bit on Jan. 4.
NBC will air a special, Celebrating Betty White: America's Golden Girl, on Jan. 31 at 10 p.m..
White was born on Jan. 17, 1922, in Oak Park, Ill. Her family moved to California when she was an infant and then to Los Angeles. She graduated from Beverly Hills High School in 1939.
The eight-time Emmy Award-winner ranks among the most cherished figures in America, her legacy is much deeper than most realize. In 1951, she was among the first women nominated for an Emmy acting award. (She didn't win.) The TV pioneer produced a national TV show, Life With Elizabeth, which she also starred in, giving her unprecedented creative control in front of and behind the camera.
White was a regular panelist on such TV game shows as Password, Match Game, and Hollywood Squares throughout the '60s, '70s and '80s.
Watch White's opening monologue, when she hosted Saturday Night Live on May 8, 2010
RIP Betty White, the only SNL host I ever saw get a standing ovation at the after party. A party at which she ordered a vodka and a hotdog and stayed til the bitter end.

— Seth Meyers (@sethmeyers) December 31, 2021
White joined the great ensemble cast on The Mary Tyler Moore Show in 1973, as Sue Ann Nivens, for the series' fourth season, where she remained for four years. She earned two Emmy Awards for Outstanding Supporting Actress in a Comedy Series. White was the fourth member of the series' stellar cast to die in 2021, following the deaths earlier in the year of Cloris Leachman, Gavin MacLeod and Ed Asner.
Bob Saget wrote this beautiful tribute, just weeks before he died.
View this post on Instagram
Related: Musicians and other notables who died in 2021
White played Rose Nylund on TV's The Golden Girls from 1985-1992. She was nominated for the Emmy Award for Outstanding Actress in a Comedy Series seven years in a row, winning once.
Related: With Ed Asner's passing in 2021, White had been the sole remaining cast member of The Mary Tyler Moore Show
Party with angels, Betty! That's what legends do… pic.twitter.com/rDhltkCoMs

— Morgan Freeman (@morgan_freeman) January 1, 2022
Sad news. No more Betty White. Too bad we couldn't get another ten years of her always warm, gracious, and witty personality. She was one of a kind!

— Mel Brooks (@MelBrooks) December 31, 2021
We are saddened by the passing of Betty White.

Not only was she an amazing actress, she also served during WWII as a member of the American Women's Voluntary Services.

A true legend on and off the screen. pic.twitter.com/1HRDYCeV7w

— U.S. Army (@USArmy) December 31, 2021
I had the honor of working with Betty White on my series BOB & the finale of Hot in Cleveland. She was such a pro! My 1st standup TV appearance was April 1960 on Jack Paar & Betty was a guest. Today, we lost a giant.

— Bob Newhart (@BobNewhart) January 1, 2022
"She made us all laugh, including me," Robert Redford said in a statement to People. "Betty lived life devoted to her craft and her love of animals. She made us all laugh, including me. I had a crush on her, too!"
I loved Betty very, very much. The world has lost one in a million pic.twitter.com/rPIWIrR8ef

— Carol Burnett (@imcarolburnett) January 1, 2022
Our national treasure, Betty White, has passed just before her 100th birthday. Our Sue Ann Nivens, our beloved Rose Nylund, has joined the heavens to delight the stars with her inimitable style, humor, and charm. A great loss to us all. We shall miss her dearly.

— George Takei (@GeorgeTakei) December 31, 2021

Latest posts by Best Classic Bands Staff
(see all)