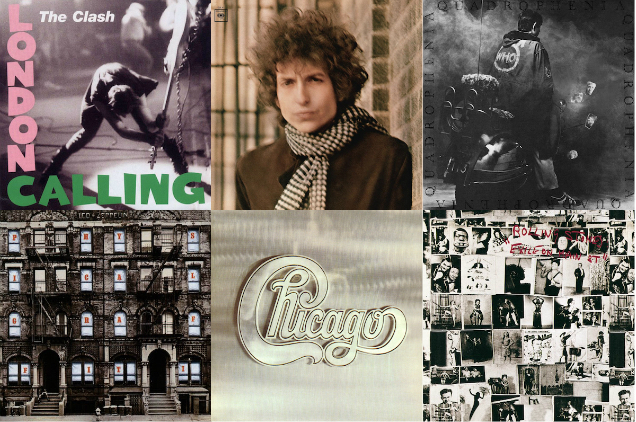 In the pre-digital era, when a vinyl album was limited to roughly 45 minutes, it became not only a badge of honor but an expectation as well that a rock band would release a double album. There were some logical requirements involved: the group needed to have a large enough fan base, they needed to be hitting their creative stride and they had to be commercially successful enough for their label to justify releasing a higher-priced album.
For those of us of a certain age, the joy of discovery was three-fold. First, you'd hear that it was on its way. The bearer of good news was likely your favorite rock radio station, Rolling Stone or word-of-mouth. Second was going to your local record store or, in some cases, the record department of a department store. (For me, that meant either the Sam Goody free-standing store at what ultimately became the Garden State Plaza in Paramus, NJ, or the Korvette's department store on Rte 4.) Your heart would be beating fast as you entered the store and grabbed your copy.
Finally, and by far the most important, was the visceral thrill of removing the shrink-wrap, opening the gatefold, placing Record-1, Side-A on your turntable, and then poring over the jacket and sleeves' contents as you listened to this new treasure for the first time.
What follows is one list of the best studio double albums listed alphabetically by artist. [Since this story was first published, several BCB readers have asked about Tom Petty's 1994 album, Wildflowers. I've limited the list to albums of the classic rock era that were released before 1990.]
The Beatles—The Beatles (Capitol, 1968)
How I envy that lucky 14-year-old who is hearing this album for the first time! While researching this story, I played the "White Album" all the way through for the first time in years—on vinyl, naturally—and was blown away by its scope, all over again, 50 years after its release. A wild fact… As was often the case with Beatles albums, none of the songs were released as singles in the U.K. or U.S. (though the non-LP/amped-up version of "Revolution" was issued three months before the album came out). Yet who among us doesn't know "While My Guitar Gently Weeps," "Blackbird" and "Ob-La-Di, Ob-La-Da," to name just three of its 30 tracks, by heart? Bonus points: That album cover.
Chicago—Chicago II (Columbia, 1970)
The band at its brassy, jazzy best. Side two is about as good as it gets: "Wake Up Sunshine" is followed by "Ballet for a Girl in Buchannon" from the band's trombonist James Pankow. The 13-minute suite includes two big singles: "Make Me Smile" (a #9 chart hit) and 1970s prom favorite "Colour My World" (#7), both sung by ace guitarist Terry Kath. The cycle winds up with the spectacular twosome of "To Be Free" and "Now More Than Ever," punctuated by drummer Danny Seraphine. Record-2's highlight is "25 or 6 to 4" (a #4 hit), which features Kath's brilliant guitar solo and great lead vocal by bassist Peter Cetera. Bonus points: The album was originally titled Chicago but was renamed when the band adopted the Super Bowl-like Roman numerals with the follow-up.
P.S. Lots of people think the band's first release, 1969's Chicago Transit Authority (also a two-LP set), is even better.
The Clash—London Calling (Epic, 1979)
The creative juices were flowing! After just two albums, the English punk rockers were overflowing with material. Between this and 1980's triple-album Sandinista!, the Clash released the equivalent of five albums in 12 months. Personal favorites are the collection's title cut, the ska-style "Wrong 'Em Boyo" with the joyful brass from the Irish Horns, "Clampdown" and "Train in Vain," which became their U.S. breakthrough, though it was famously originally hidden from the album's song listings. Bonus points: the cover depicting Paul Simonon seconds before obliterating his bass is an homage to Elvis Presley's iconic 1956 album cover.
Derek and the Dominos—Layla and other assorted love songs (Atco, 1970)
Its celebrated title cut aside, put this album on and you'll re-discover a batch of blues and rock gems that you've perhaps forgotten about. Each side has one: "Keep on Growing," "Anyday," "Why Does Love Got to Be So Sad?" and "It's Too Late," respectively. On "Bell Bottom Blues," when Eric Clapton sings "Do you want to see me crawl across the floor to you, Do you want to hear me beg you to take me back," your heart aches. Bonus points: Duane Allman guests on 11 of the LP's 14 tracks.
Bob Dylan—Blonde on Blonde (Columbia, 1966)
Yeah, right, like I'm really gonna add anything smart about one of the greatest albums of all time. Let me just note that if you're looking to own one of the Bard's (relatively) early studio albums, this should be your choice. Its 14 songs are loaded with some of his best known—"Rainy Day Women #12 & 35," "I Want You," "Stuck Inside of Mobile With the Memphis Blues Again" and "Just Like a Woman"—plus lesser known gems "Absolutely Sweet Marie" and "Most Likely You Go Your Way and I'll Go Mine." Bonus points: There's cool and then there's Bob Dylan cool (i.e., using an out-of-focus picture for the album cover).
Electric Light Orchestra— Out of the Blue (Jet, 1977)
Jeff Lynne and Co. introduced audiences to several more great singles ("Turn to Stone," "Mr. Blue Sky" and "Sweet Talkin' Woman"). But there are many often overlooked gems among the album's four sides, "Night in the City," "Jungle" and a personal favorite, "Wild West Hero." Bonus points: U.S. Top 40 radio programmers totally missed out on taking "Mr. Blue Sky" further up the national chart. The song perhaps most synonymous with ELO peaked at just #35.
Related: Our Album Rewind of Out of the Blue
Genesis—The Lamb Lies Down on Broadway (Atco, 1974)
The band's final album with Peter Gabriel was an ambitious one and yielded no hits in either the U.K. or America. But tracks like "In the Cage," "The Carpet Crawlers," and the title track continue to resonate decades later, and the musicianship from Gabriel, Steve Hackett, Tony Banks, Mike Rutherford, and Phil Collins, is first rate. Bonus points: The band supported the album with a massive tour in which they played the album in its entirety. It's estimated they incurred debts of £220,000 by the tour's end.
Related: Our Album Rewind of The Lamb Lies Down on Broadway
The Jimi Hendrix Experience—Electric Ladyland (Reprise, 1968)
The third (and final) studio album from Hendrix, Noel Redding and Mitch Mitchell, all within 14 months, further demonstrated their growth as a rock threesome and yielded a few songs you might be familiar with: "All Along the Watchtower," "Voodoo Child" and "Crosstown Traffic" among them. The list of guest stars is a testament to the legend's greatness, with Traffic's Steve Winwood, Dave Mason and Chris Wood all joining in, as well as Brian Jones, Al Kooper, Jack Casady and Buddy Miles. Hendrix named his Greenwich Village recording studio after the album. It opened in August 1970 but he only got to spend four weeks there before passing a month later. Bonus points: Some of the album jacket's photos were taken by Linda Eastman.
Elton John—Goodbye Yellow Brick Road (MCA, 1973)
The gifted piano player was at the top of his game with album after album yielding hit after hit when this arrived. It kicks off with the stunning instrumental "Funeral For a Friend" which deftly segues into "Love Lies Bleeding." While there's some filler ("Grey Seal," anyone?), others sound as fresh today as they did then. The album was so successful that it pushed John to super-stardom and I'll confess that it was the beginning of the end for me. Remember when EJ was still just being discovered with the album troika of Tumbleweed–Madman–Honky Chateau? Man, those were great days. Bonus points: John's revised version of "Candle in the Wind" in tribute to Princess Diana in 1997 became the second best-selling single of all time.
Led Zeppelin—Physical Graffiti (Swan Song, 1975)
Though it was the band's sixth studio effort, Robert Plant and John Bonham were still just 26 when it was released! (Elder statesman Jimmy Page was 31.) The band shifts into high gear on side two with the back-to-back-to-back "Houses of the Holy," "Trampled Under Foot" and the extraordinary "Kashmir." Enough can't be said about the latter; of those who've said they'd be okay if they never heard "Stairway" again, I've yet to hear the same about this tour-de-force and its marvelous orchestration. In stark contrast to side two's heavy metal are side three's lovely instrumental "Bron-Yr-Aur" and "Ten Years Gone." Bonus points: The album cover photo was shot at #s 96 and 98 St. Marks Place in NYC's East Village.
Pink Floyd—The Wall (Columbia, 1979)
Chart geek that I am, I remain fascinated by this album's singles. "Another Brick in the Wall (Part II)" is the group's outlier. A #1 pop smasheroo for a band with only one other career single that reached the Top 50 of the U.S. Hot 100. And what a song it is! And as surprising a #1 chart hit as any, I suppose. For Top 40 radio programmers couldn't care less about "concept album," "rock opera" or whatever. Their ears–aided by call-out research–are simply playing what their audience (supposedly) wants to hear. Then the label followed it up with "Run Like Hell," which performed only modestly well; though at #53, it remains Pink Floyd's third-highest-charting single. By now, The Wall's elaborate arena tour had begun, the year's most talked-about–they built a friggin' wall at every performance, for chrissakes! So, Columbia issued the stunning "Comfortably Numb" as the album's third single. Years later, Rolling Stone ranked it #314 of the 500 Greatest Songs of All Time, but not on Top 40. The single never even charted! Bonus points: The original tour consisted of only 31 dates in just 4 cities.
Prince—1999 (Warner Bros., 1982)
This album was the Purple One's fourth consecutive October release and his fifth overall. It's also the one that really established him before 1984's Purple Rain took him to an entirely different playing field. Record-1's five tracks are pretty epic: the party anthem "1999," "Little Red Corvette" (his first Top 10 pop hit), "Delirious," the filthy "Let's Pretend We're Married" and the funk jam "D.M.S.R." That's an all-star team right there. And he was only getting started. (Prince's Sign O' the Times was a tough omission from this list.) Bonus points: Don't play "Let's Pretend We're Married" in front of the kids. Just sayin'…
Rolling Stones—Exile on Main St (Rolling Stones, 1972)
What an entrance! Put the needle on side one of that first platter and… bam! "Rocks Off" explodes out of the speakers with that rollicking piano from keyboard player Nicky Hopkins, that brass section courtesy of Bobby Keys and Jim Price, and the great production from Jimmy Miller. The album's 18 songs explore blues, country and other genres and, of course, what the World's Greatest Rock 'n' Roll Band are known for. It's fairly safe to say that no one bought it for its singles, though "Tumbling Dice" did get to #5 and "Happy" (with Keith Richards on lead vocal) reached #22. Like a fine bottle of red, Exile has aged beautifully. Bonus points: Albums released on the Stones' own label always used the letters "COC" before the catalog number. Boys will be boys…
Bruce Springsteen—The River (Columbia, 1980)
While researching this, I was surprised to discover that despite its acclaim, 1975's Born to Run wasn't The Boss' first #1 album. Nope, that's reserved for this mix of rockers and introspective songs whose 20 tracks devote plenty of time to driving the open road. The album delivered Springsteen his first Top 5 single, "Hungry Heart"; some of the great non-singles are "You Can Look (But You Better Not Touch)," "Independence Day" and "Cadillac Ranch." Bonus points: Springsteen originally wrote "Hungry Heart" for the Ramones but ended up keeping it for himself. It features background vocals by Mark Volman and Howard Kaylan of the Turtles.
The Who—Quadrophenia (MCA, 1973)
Pete Townshend's second rock opera in five years, after he shelved his ambitious Lifehouse project. Could he top 1971's Who's Next? Yes, indeed. I was 16 when this was released and by now I've probably played it 1,000 times. At one point or another, a different track became my favorite song on the album. As a teenager, I couldn't play "The Punk Meets the Godfather" loud enough. As a college student, I leaned toward the more introspective "Sea and Sand." In young adulthood, it was "Is It In My Head" with Roger Daltrey's outstanding vocal. For at least 10 years now, the same one has had my name on it and ironically it's the album's one true instrumental: "The Rock." Bonus points: At the risk of sounding morbid, my family knows that if I'm in a coma, they need to blast Quadrophenia in my hospital room. If they don't see signs of life, I've had enough.
Stevie Wonder—Songs in the Key of Life (Tamla, 1976)
We've noted in a list of Grammy hits and misses, about Wonder's great mid-1970s run that included Innervisions and Fulfillingness' First Finale. And to think that when Songs was released it was the then-26-year-old's 26th album. And it delivers, with another diverse collection of R&B-jazz-pop-funk classics, including twin #1 pop hits: "Sir Duke" and "I Wish." But the man was so prolific that it's been easy to overlook some of the album's other gems like "Pastime Paradise" and album closers "As" and "Another Star." Bonus points: Songs came with a bonus 4-song EP.
As a postscript… Plenty of readers have taken me to task for several omissions, most notably Yes' Tales From Topographic Oceans. While I've enjoyed it immensely from the moment it came out, regrettably, I think it falls just outside my self-imposed cut of 16.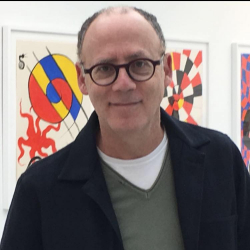 Latest posts by Greg Brodsky
(see all)