Bee Gees' Rare Performances Collected in New Box Set: Review
by Jeff Burger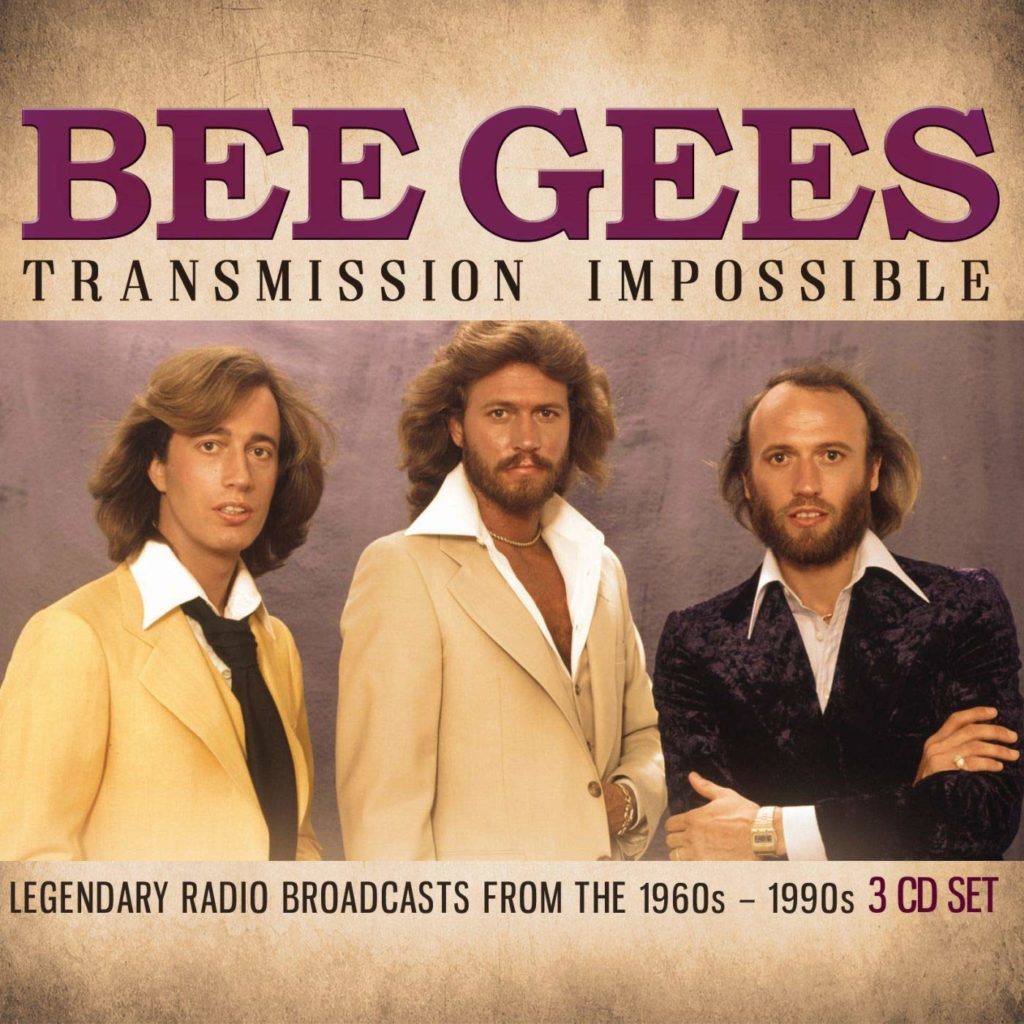 The Bee Gees—Barry, Robin and Maurice Gibb, who concocted their name from the initials for Brothers Gibb—rank among the most commercially successful groups in the history of popular music. And no wonder: they wrote superb melodies and delivered terrific three-part harmonies, plus lead vocals that featured Robin's head-turning vibrato and Barry's great falsetto. As a bonus, they had the ability to reinvent themselves when tastes changed.
You'll be reminded of all their strengths by Transmission Impossible, a three-CD set that covers virtually all of their important work. BBC performances—including more than a few that slightly predate the July 1967 release of the bestselling Bee Gees 1st—dominate disc number one, which also includes a few numbers from radio broadcasts in Stockholm, Sweden. The second CD contains a 1975 PBS Soundstage concert in Chicago and a Melbourne, Australia, show that aired live on the radio. Disc three features a 45-minute VH1 Storytellers concert from 1996.
In addition to dozens of musical performances, there's also a fair amount of spoken content, including three brief Q&As with Robin Gibb, a 38-minute group interview and brief spoken introductions to many of the songs by band members and radio announcers. The Bee Gees' comments are mostly lightweight, as are the DJs' intros but the latter are pretty atmospheric. It's easy to imagine yourself listening to the radio in England in 1966 as an announcer proclaims, "You're tuned to the all-happening, all-live show from London, Top of the Pops, and here come the brilliant Bee Gees again, with another of their distinctive songs!").
Related: Our Album Rewind of the Bee Gees' Main Course album
Throughout, the sound quality is excellent, and so are the performances, which differ enough from the well-known studio versions to be noteworthy. And the set lists cover lots of territory. There are multiple renditions of virtually all of the group's classic early hits, including "To Love Somebody," "I Can't See Nobody," "Holiday," "Words," "I Started a Joke," "I've Gotta Get a Message to You," "Lonely Days" and "Massachusetts," plus, from the Bee Gees' disco-era second act, such tracks as "How Deep Is Your Love," "Jive Talkin'" and "Stayin' Alive."
Related: The Bee Gees are the subject of an upcoming HBO documentary
The set also embraces "Spicks and Specks," the Bee Gees' early Down Under hit, as well as deep cuts like "Cucumber Castle," "One Minute Woman" and "With the Sun in My Eyes." In addition, you'll find a few 1950s covers you'd probably never expect: the Everly Brothers' "Bye Bye Love," Neil Sedaka's "Happy Birthday Sweet 16," and the Chordettes' "Lollipop."
Watch the Bee Gees perform "Massachusetts" on Top of the Pops in 1967
Latest posts by Jeff Burger
(see all)