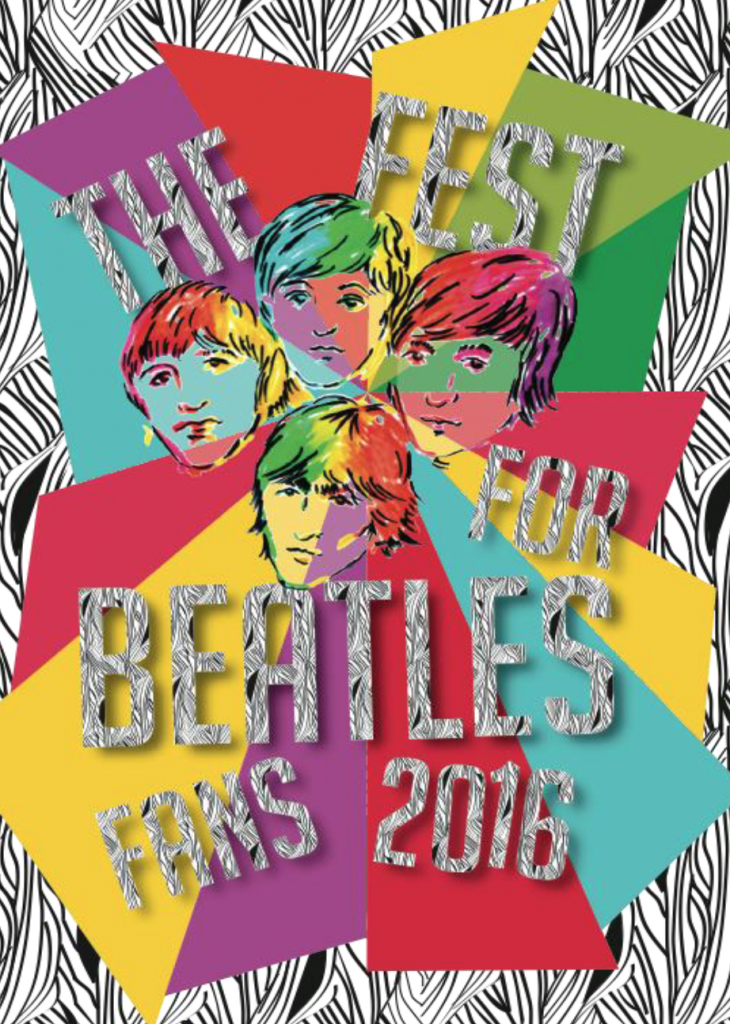 The second of two 2016 editions of the long-running The Fest For Beatles Fans will take place August 12-14 at the Hyatt Regency O'Hare in Rosemont, IL. This annual celebration attracts thousands of attendees to celebrate The Beatles with concerts, contests, photo and art exhibits, panel discussions, films, author presentations, a giant Beatles marketplace and more. Best Classic Bands had a great time at the April event earlier this year; the event producers have again outdone themselves with a tremendous guest list of performers and speakers.
The theme for this year's Beatles fans fest is the 50th Anniversary of Revolver. Among those attending the Chicago event: musician Klaus Voormann who also designed the memorable Revolver cover; Peter Asher, who enjoyed numerous hits with Peter & Gordon (including the 1964 #1 smash "A World Without Love") and as a hugely successful producer, most prominently for Linda Ronstadt and James Taylor; guitar legend Albert Lee, who will be performing with Asher; and Louise Harrison, sister of the late Beatle, who is the author of My Kid Brother's Band…a.k.a. The Beatles.
Other guests include Billy J. Kramer, who had several hits during the British Invasion, and who will be performing with his band; original Badfinger member Joey Molland; Ringo's longtime producer Mark Hudson; Beatles tribute band Liverpool, which will perform all three nights; and Pat DiNizio of The Smithereens.
The Fest's Daniel Abriano told Best Classic Bands: "As we celebrate the 50th anniversary of Revolver, we're thrilled to welcome Klaus Voormann back to the Fest, where he'll discuss the cover he designed, his new book, and his time with the Beatles. Sticking with our Revolver theme, our band, Liverpool, will be performing the album in its entirety, and many of our Apple Jam stage acts will also be paying tribute to this iconic album."
Please sign up for Best Classic Bands' newsletter; the form appears on every page.
Voormann first met the Beatles in Hamburg in 1960, eventually bringing his girlfriend Astrid Kirchherr to hear them. His cover art for Revolver earned him a Grammy Award. He was the bass player for Manfred Mann for several years and ultimately performed/recorded with each of The Beatles, appearing in concert with Lennon in Toronto, Harrison and Starr at the Concert for Bangladesh, and with McCartney at the Concert for George and numerous other solo projects. At the Fest, Klaus will be speaking about his experiences with The Beatles and world premiering his new graphic novel Birth Of An Icon: Revolver 50.
Terry Hemmert of Chicago's WXRT-FM continues as emcee for a variety of presentations and discussions about The Beatles during the three-day event. The hotel's ballrooms will also feature non-stop concerts, trivia contests, auctions, raffles and more.
Musical guests Asher, Lee, Kramer, Molland and Mark Rivera, will be joining Liverpool on stage for part of Saturday and Sunday's concerts, with the Grand Jam Finale led by Hudson both nights.
You won't return home empty handed. The Marketplace has a stunning array of collectibles, recordings, videos, clothing, books, photos, posters, art and much more.
If you live in the area… go! Click here for tickets.
The Fest has raised over $590,000 over the years for John Lennon and Yoko Ono's Spirit Foundation and The Coalition to Stop Gun Violence, and numerous other organizations since 1974.
Rooms are $149 per night for attendees. For reservations, call 847-696-1234 and tell them you are coming to the Fest to get the reduced rates. To book a room online, click Here.

Latest posts by Best Classic Bands Staff
(see all)