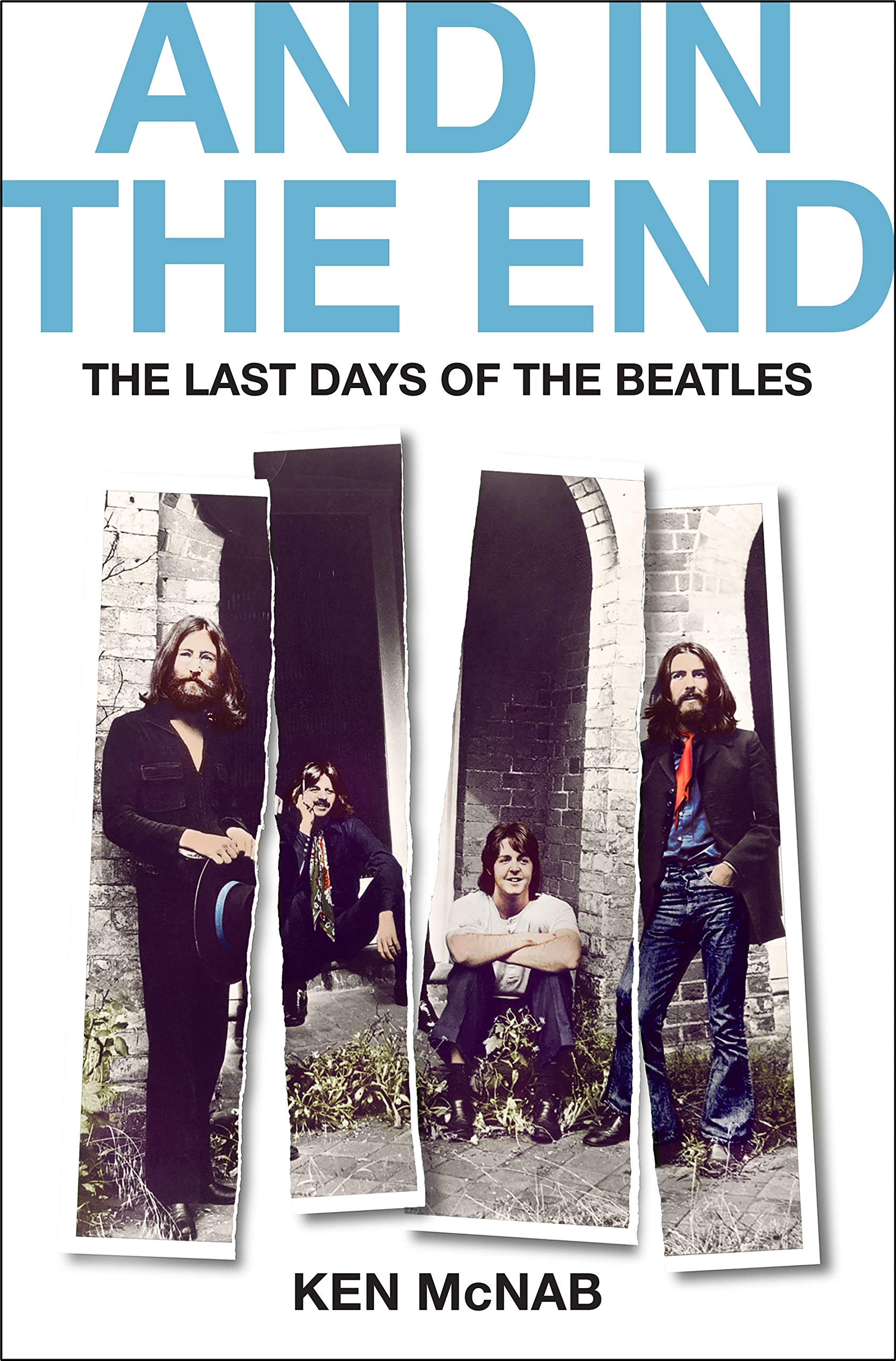 An in-depth look at The Beatles' final year is the subject of a new book from author Ken McNab, a lifelong fan of the band. And In The End: The Last Days of The Beatles, according to an announcement from its publisher, Thomas Dunne Books, is "a detailed account of the breakup featuring the perspectives of all four band members." The book arrives Aug. 18.
"In a month-by-month chronology," the announcement continues, McNab "reconstructs the events of 1969 when The Beatles reached new highs of creativity and new lows of their internal strife. In the midst of this rancor, however, emerged the glorious disharmony of Let It Be and the ragged genius of Abbey Road."
[2020 was expected to be host to another round of 50th anniversary Beatles celebrations. The pandemic, however, has altered many of those plans. Peter Jackson's documentary, The Beatles: Get Back, compiled from 55 hours of unseen footage and 140 hours of mostly unheard audio recordings taken during the original Let It Be film and album sessions, has been moved to Aug. 27, 2021. It was originally scheduled for Sept. 4 of this year.]
The And In The End author interviewed over thirty people who provided eyewitness accounts from 1969. They include a cameraman who worked on the Let It Be film project, a photographer for one of their last photo sessions as a band, art director John Kosh, and numerous others who had contact with the group in their final year.
And In The End is organized chronologically, beginning with the group's legendary performance on the roof of their Apple Corps offices in London. As the year continued, the book weaves through such topics as their fractious relationship with their business manager Allen Klein, Paul McCartney's wedding to Linda Eastman, John Lennon and Yoko Ono's bed-in for peace, the stunning sale of the Lennon-McCartney song catalog, Abbey Road recording sessions and legendary album cover photo shoot, the production of the Let It Be film, and more.
The book is chock full of insider stories. Kosh, then a young designer who was creative director for Abbey Road, recalls his calculated decision to omit The Beatles' name from the album cover, a truly radical concept for any other band. "The chairman of EMI phoned me at 3 a.m. [and] said I would cost them thousands of sales. I went into Apple the next day scared stiff and the first person I saw was George Harrison and I told him about the phone call. He just said, 'Fuck it, man, we're The Beatles'."
The book's author, Ken McNab, has worked for a number of national newspapers in Scotland.

Latest posts by Best Classic Bands Staff
(see all)