How 'Bat Out of Hell' Became a Success: Inside Story
by Greg Brodsky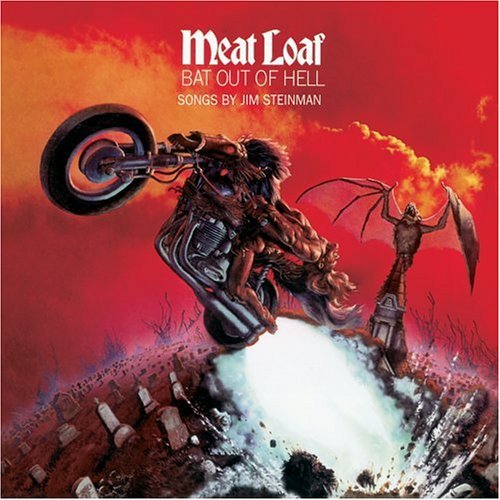 Many think Bat Out Of Hell was Meat Loaf's debut album – it was actually his second. After the high school football player (whose coach gave Marvin Lee Aday his nickname and later stage name) left his hometown of Dallas, Texas, to seek fame and fortune, he was cast in the Los Angeles production of Hair. That led Motown to offer him and fellow Hair cast member Shaun "Stoney" Murphy a record deal, and they made an album called Stoney & Meatloaf. It failed to connect on radio and with audiences.
Meat Loaf returned to perform Hair, this time on Broadway. At a later audition for the Public Theater's production of Shakespeare's As You Like It, Meat Loaf met songwriter/composer/playwright Jim Steinman.
In 1974, the two began working together to transform songs Steinman had composed for a play he had written, Neverland, into a rock music album project. Their demos and auditions racked up rejections from virtually every New York record label. Eventually they were able to persuade Todd Rundgren to produce the album they wanted to make. He ended up financing most of the project, which was recorded at Bearsville Studios in Woodstock, New York, with such players as Roy Bittan and Max Weinberg of the E Street Band and Rundgren's Utopia bandmates Kasim Sulton, Roger Powell and John "Willie" Wilcox.
The album won a deal with the Epic Records-associated label Cleveland International Records but the record languished upon its October 21, 1977 release. When a video for the title track was played on England's Old Grey Whistle Test and did so well that the show broadcast it again the following week, Bat Out Of Hell started to build momentum. Cleveland International head Steve Popovich, a former vice president of A&R at Epic (and VP of radio promotion at sister label, Columbia, before that), rallied the label's staff behind the album and radio stations to start playing it. Meat Loaf's appearance on Saturday Night Live in March 1978 stoked the buzz.
Harvey Leeds, who spent more than three decades at Epic Records, was right in the middle of the action as the label's Director of National Album Promotion. He tells Best Classic Bands: "Without Steve Popovich, Cleveland International and Scott Muni [of New York City's legendary radio station WNEW-FM], there would be no Meat Loaf." The promotional effort was aided by many WNEW-FM broadcasts, similar support from WMMS in Cleveland, WMMR in Philadelphia and national radio broadcasts that ultimately exposed Meat Loaf's album to a now-eager, record-buying audience.
Watch Meat Loaf's bravura performance of the title track from the album's original tour
The colorful Leeds has hundreds of memories of the label's efforts, only some of which are printable. He confirms the now-legendary story of "the time Meat Loaf lost his voice and we had a doctor inject him with his own urine and then being massaged with Black and Decker sanders and drills." You can't make this stuff up.
Another highlight: "The party we threw at Sammy's Roumanian Steakhouse in NYC when the album went gold." What do you remember from that? "You kidding me?" he laughs.
"Steinman taught me that when you go to a restaurant, order one of everything," says Leeds. So did you? "Just laugh and do it." An expense account surely helps.
After Bat Out Of Hell went multi-platinum, Leeds, still in his twenties, got a surprise he'll never forget. "Meat Loaf gave me the lease to his apartment on West 74th Street. When I moved in, it was completely empty except for a copy of Bat Out Of Hell with a handwritten note inside the jacket. It said: 'Rock 'n' roll dreams do come true.'" Chills.
After working records by countless artists and helping to establish dozens of classic rock superstars, Leeds recalls: "To this day, KMET never played Meat Loaf because they claimed Los Angeles was different from the rest of the country."
To date Bat Out Of Hell has sold more than 14 million albums in the U.S. (including a few in L.A. despite KMET's misgivings) and a reported 43 million copies worldwide, making it the sixth-best-selling album of all-time. The album's seven tracks includes such classic rock staples as "Two Out of Three Ain't Bad," "You Took the Words Right Out of My Mouth" and, of course, "Paradise by the Dashboard Light." Wild fact: despite its remarkable cumulative sales, the album apparently never rose above #14 on the sales charts in any given week. (Following his passing, the album re-entered the Billboard 200 chart at #13 in the issue dated Feb. 5, 2022.)
Enjoy this all-time great…
Meat Loaf was born on September 27, 1947. In the days after Steinman's passing on April 19, 2021, Meat Loaf shared some additional background on the album's success.
"We had a few friends at CBS Records like a young college rep in the northern part of NY state, named John Sykes* [who] really helped launch the Platinum single, 'Two Out of Three Ain't Bad' to number 11 in the Billboard Top 100. But at the same time, we had a lot more enemies at CBS Records like the human who reported artist record sales to the Billboard charts. He never reported the true number of sales we had on any of our records. It hurt bad but what we really cared about was the work.
"After a year of incredible drama, I had a nervous breakdown. We had a huge success but at the same time there were people who wanted us destroyed. I know that sounds over the top but that's how it felt. They wanted us dead, again that is how it felt to me, but I believe it to be true. That led to the nervous breakdown and left me out of the world for 4 years."
If you're a new Best Classic Bands reader, we'd be grateful if you would Like our Facebook page and/or bookmark our Home page.
On September 16, 2016, Meat Loaf's long-delayed reunion with Steinman, Braver Than We Are, was released on 429 Records.
On his Sept. 13, 2016, appearance on The Today Show to plug the new album, Meat revealed: "This is my last record." When the Today interviewers pressed him for more, he said: "Yeah, I'm positive. I had knee surgery. I used to run onstage and can't run anymore and it drives me nuts." The interview ended abruptly when the show's credits ran.
Of Steinman, Meat Loaf said, "he is one of the greatest writers in the history of all music."
*In 2020, Sykes was named Chairman of the Rock and Roll Hall of Fame Foundation. It's the body that nominates recording artists for induction to the Hall and, through 2022, has excluded Meat Loaf (and Steinman).
Related: Our obituary of Meat Loaf, who died in 2022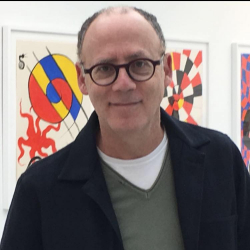 Latest posts by Greg Brodsky
(see all)