Bat Out of Hell, which created careers for Meat Loaf and the music's author, Jim Steinman, in 1977, is being made into a musical. In fact, that's what it's called—Bat Out of Hell—The Musical—and it will make its official world premiere in London's West End at the London Coliseum next June 20, following previews beginning June 5. Bat Out of Hell—The Musical will preview at the Manchester Opera House from February 17 to April 8.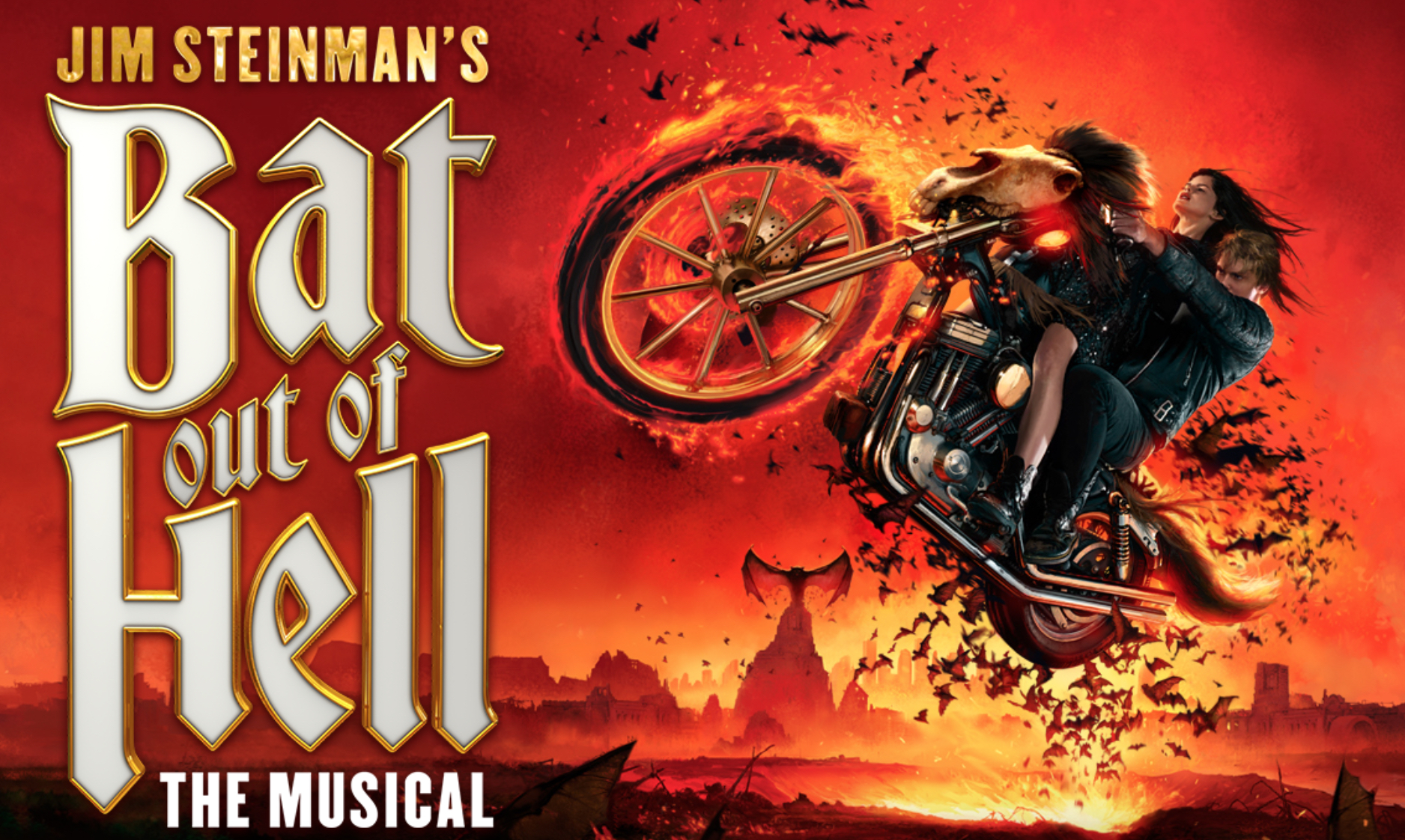 The musical is the first production from Bell Media's joint venture with Canadian producer Michael Cohl's Iconic Entertainment Studios (Spamalot; Spider-Man: Turn Off The Dark; Rock of Ages: The Musical). With book by Steinman and Stuart Beattie, music and lyrics by Steinman, and directed by theatre and opera director Jay Scheib, Bat Out Of Hell—The Musical creative team will also feature includes choreography by Emma Portner, with musical arrangements and supervision by Michael Reed, set design by Jon Bausor, costume design by Meentje Nielsen, video design by Finn Ross, lighting design by Patrick Woodroffe, sound design by Gareth Owen, orchestration by Steve Sidwell, casting by David Grindrod Associates, and musical direction by Robert Emery.
For the stage musical, Steinman has incorporated iconic songs from the Bat Out of Hell albums made famous by Meat Loaf, including "You Took The Words Right Out of My Mouth," "Bat Out of Hell," "I Would Do Anything For Love (But I Won't Do That)" and "Two Out of Three Ain't Bad," as well as two previously unreleased songs, "What Part of My Body Hurts the Most" and "Not Allowed to Love." Bat Out of Hell is one of only 11 albums to reach Double Diamond status in Canada.
Watch Meat Loaf get emotional talking about Steinman and the musical…
Related: The inside story of Bat Out of Hell
Bat Out of Hell—The Musical is described in a press release as "a romantic adventure about rebellious youth and passionate love, set against the backdrop of a post-cataclysmic city adrift from the mainland. Strat, the forever-young leader of The Lost, has fallen for Raven, daughter of Falco, the tyrannical ruler of Obsidian."
The cast of Bat Out of Hell—The Musical is led by newcomer Andrew Polec as Strat and Christina Bennington as Raven, with Rob Fowler as Falco and Sharon Sexton as Sloane. Also starring are Aran MacRae as Tink, Danielle Steers as Zahara, Dom Hartley-Harris as Jagwire, Giovanni Spano as Ledoux, and Patrick Sullivan as Blake. Completing the ensemble cast are Jemma Alexander, Emily Benjamin, Stuart Boother, Georgia Carling, Natalie Chua, Jonathan Cordin, Amy Di Bartolomeo, Jordan Lee Davies, Olly Dobson, Hannah Ducharme, Phoebe Hart, Rosalind James, Michael Naylor, Eve Norris, Tim Oxbrow, Andrew Patrick-Walker, Benjamin Purkiss, Anthony Selwyn, Courtney Stapleton, and Ruben Van keer.
Bat Out of Hell—The Musical is produced by David Sonenberg, Michael Cohl, Randy Lennox, Tony Smith, and produced in association with Bat Out of Hell Holding Limited.
Watch Meat Loaf's original "Bat Out of Hell" video

Latest posts by Best Classic Bands Staff
(see all)