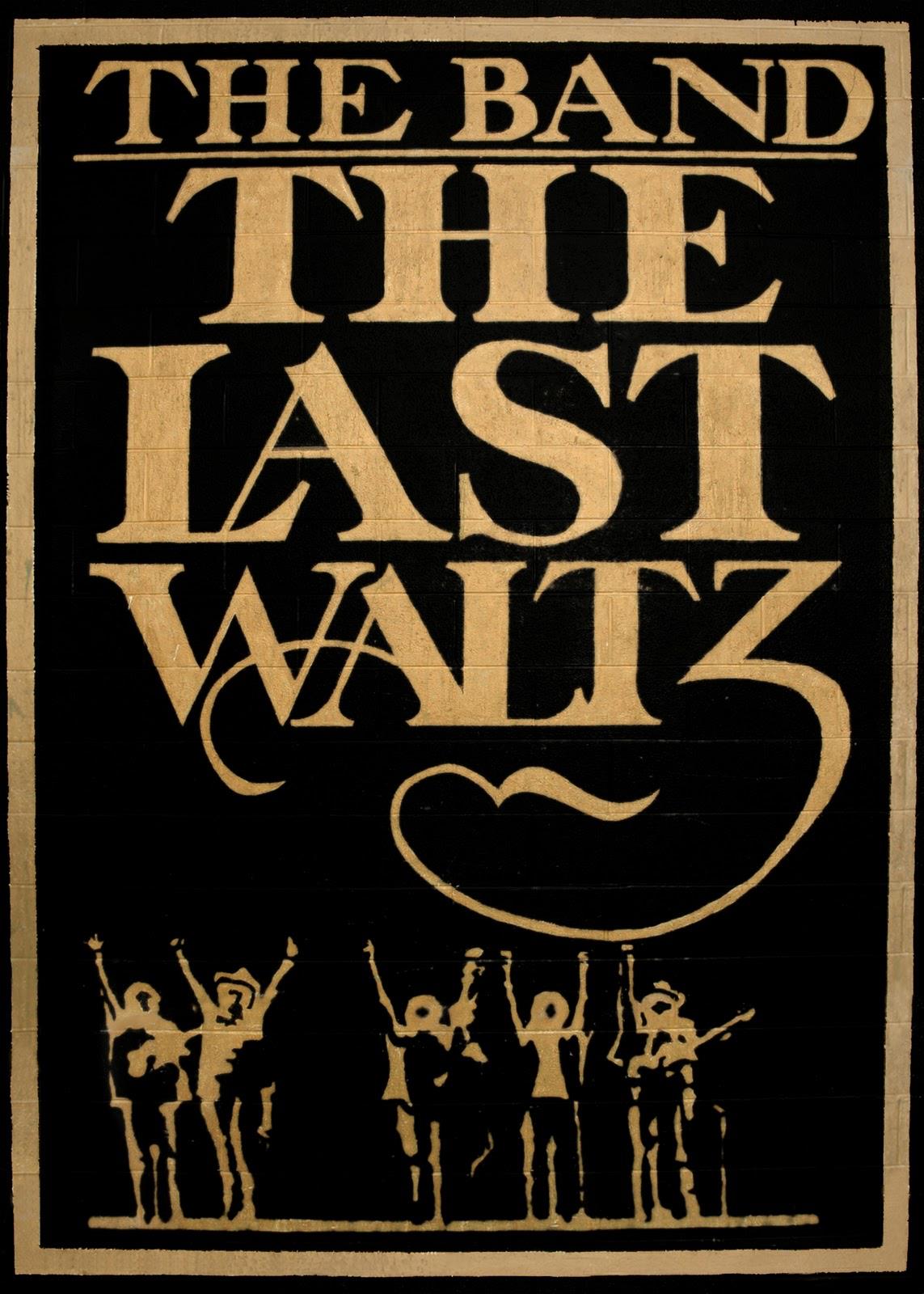 It likely remains classic rock's classiest concert occasion for what it did, how it was done and what resulted. At least that's how most of us feel.
It was the farewell concert performance by a group that was as influential as any in its era, and beloved and respected by its peers, The Band. Hence the guests joining them on this day at Winterland Ballroom was quite a rarefied list: Bob Dylan, Paul Butterfield, Neil Young, Ringo Starr, Ronnie Hawkins, Dr. John, Joni Mitchell, Van Morrison, Muddy Waters, Ronnie Wood, Neil Diamond, Bobby Charles and Eric Clapton. (Segments were shot later for the movie with the Staple Singers and Emmylou Harris.)
Show promoter Bill Graham laid on a Thanksgiving turkey dinner for the crowd of 5,000 at 5 p.m. on Nov. 25, 1976, followed by ballroom dancing with music by the Berkeley Promenade Orchestra. Poets Lawrence Ferlinghetti, Lenore Kandel, Diane Di Prima and Michael McClure gave readings. The Band came on and launched into "Up on Cripple Creek" at about 9 p.m., playing a set of 11 of their best-known songs with a horn section arranged by the now-deceased Allen Toussaint before the guests began to join them.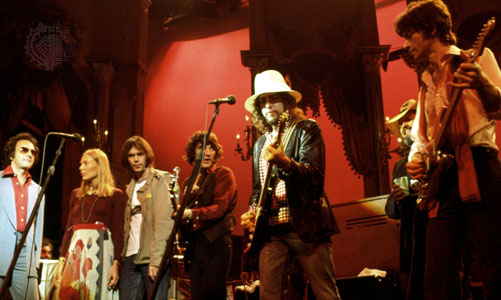 Martin Scorsese filmed the entire show on 35mm film with seven cameras. Some of them were manned by distinguished cinematographers like Michael Chapman (Raging Bull), Vilmos Zsigmond (Close Encounters of the Third Kind) and László Kovács (Easy Rider, Five Easy Pieces). The set was from the San Francisco Opera's production of La Traviata; crystal chandeliers were also hung over the stage.
The film The Last Waltz and 3-LP soundtrack set of the concert came out in 1978 to critical acclaim. The movie is considered one of the finest rock concert films ever made.
Some feel Scorsese focused too much on guitarist/writer Robbie Robertson in the film, among them the late Levon Helm. He also claimed that the rest of the band beyond songwriter Robertson never made any income from the movie. If so, it puts a stain on an event that from all outside perspective seemed near perfect in every way.
Related: The Last Waltz; an audience member revisits

Latest posts by Best Classic Bands Staff
(see all)