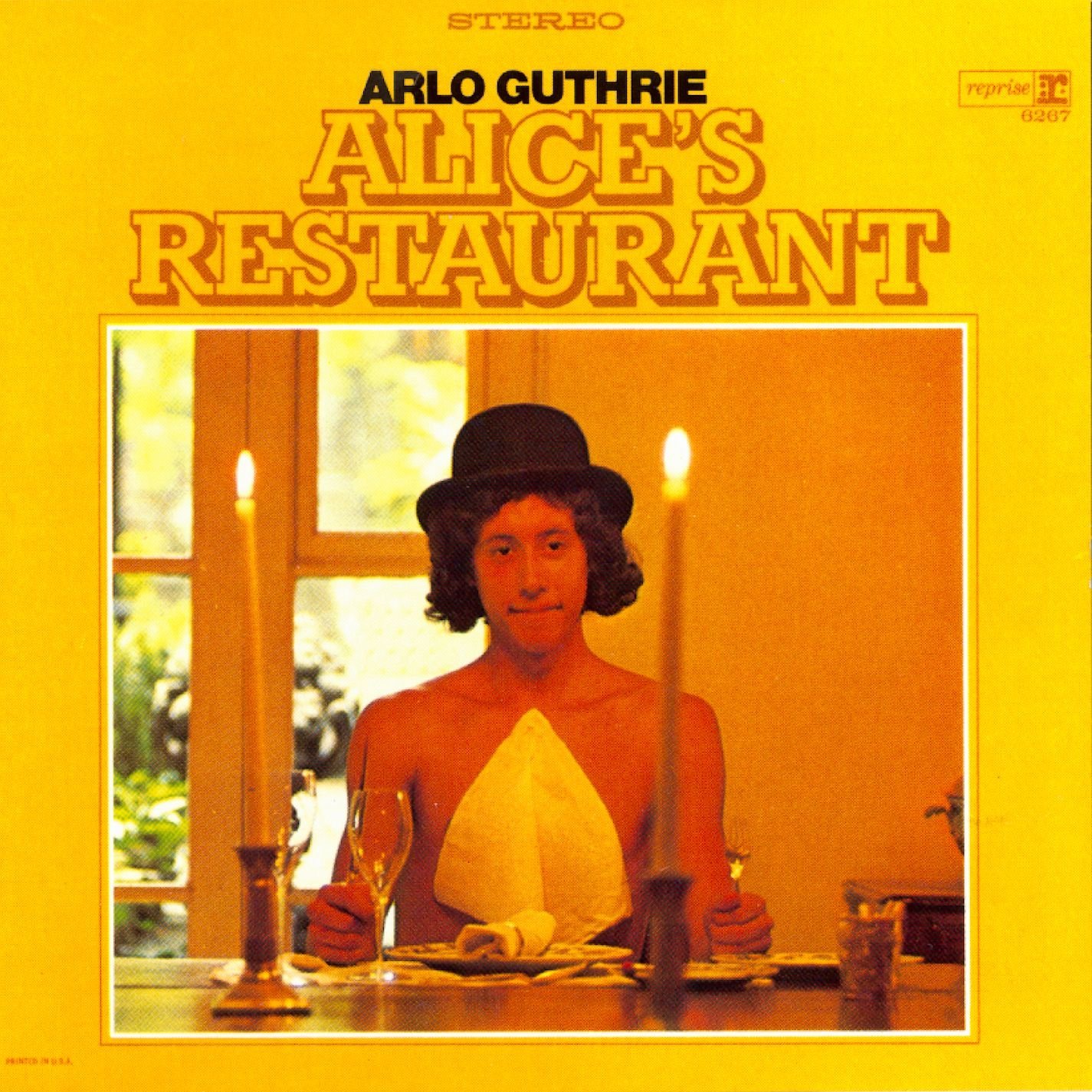 The son of folk music icon Woody Guthrie first performed the song that would become his signature tune and a countercultural anthem on July 16, 1967, at the 1967 Newport Folk Festival. With finger-picked talking-blues verses in a style often employed by Arlo's father and catchy singalong choruses, the recorded version released later that year on Arlo Guthrie's debut album – where it was titled "Alice's Restaurant Massacree" – clocked in at almost 19 minutes and took up the entire first side of the 12-inch disc.
Although Guthrie had previously performed the song in-studio on live radio broadcasts, his Newport Folk Festival appearance is considered to be its first concert presentation of the opus.
The song comically recounts a visit two years earlier to Great Barrington, MA to visit his friend Alice Brock for Thanksgiving dinner and his subsequent arrest for dumping garbage he was taking to the town dump, which was closed for he holiday. And tells how his criminal record for littering later prevented him for being drafted into the army.
Related: Our conversation with Arlo about Woody, Alice and his family
Despite its length, "Alice's Restaurant" was a popular tune on progressive FM radio, and the album eventually reached #17 on the Billboard Top 200. A 1969 Alice's Restaurant movie starred Guthrie and was directed by Arthur Penn, who made the 1967 hit film Bonnie and Clyde and later Little Big Man.
Guthrie announced his retirement in October 2020.

Latest posts by Best Classic Bands Staff
(see all)