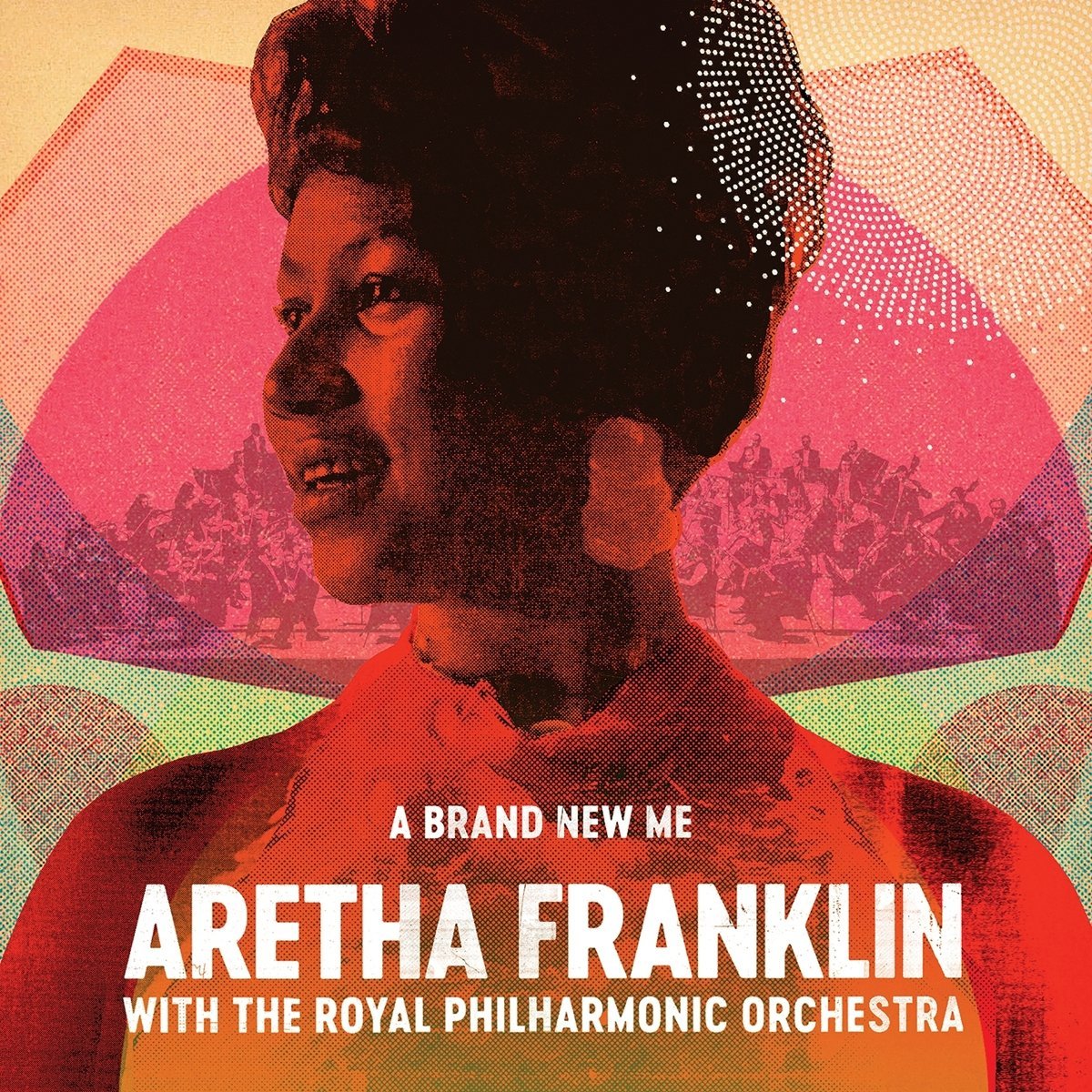 When Atlantic Records signed 24-year old Aretha Franklin in January 1967, she was already a veteran recording artist, with numerous albums and singles for Columbia Records. But teaming her with Atlantic's Jerry Wexler as her producer resulted in one of the most legendary runs in music history. She released five U.S. hit singles in that year alone, all of them Top 10 pop hits; four reaching #1 on the R&B chart. Rhino announced on Sept. 14 that it is celebrating the 50th anniversary of Franklin's historic signing with the release this fall of A Brand New Me: Aretha Franklin With the Royal Philharmonic Orchestra.
The album, coming Nov. 10, pairs the Queen of Soul's classic vocals with new orchestral arrangements. The Royal Philharmonic Orchestra recorded the music at Abbey Road Studios in London, with brand new backing vocals led by Grammy®-winning singer Patti Austin.
Among the tracks are newly re-imagined versions of classics like the Billboard #1 R&B hits "Respect," "Think" "Don't Play That Song (You Lied)." Pre-order the CD here; and LP here.
The new album was produced by Nick Patrick and Don Reedman, the masterminds behind the massive worldwide success of If I Can Dream: Elvis Presley With the Royal Philharmonic Orchestra, which has sold more than 1.5 million copies worldwide.
Listen to "Respect" from the new album
"There is a reason that Aretha Franklin is called the 'Queen of Soul,'" said Patrick. "There is nothing more exciting than that incredible voice taking you on an emotional roller coaster ride through her amazing repertoire of songs. To have the opportunity to work with that voice on this project has been the greatest honor and to hear a symphony orchestra wrapped around those performances is breathtaking."
Reedman added: "I was 15 years old when a song came on the radio called 'Rock A Bye Your Baby With A Dixie Melody.' It blew me away; the power, the soul. The feeling that went through me got me hooked on Aretha and I have been ever since."
A Brand New Me: Aretha Franklin With the Royal Philharmonic Orchestra Track Listing
CD
1. "Think"
2. "Don't Play That Song (You Lied)"
3. "I Say A Little Prayer"
4. "Until You Come Back To Me (That's What I'm Gonna Do)"
5. "A Brand New Me"
6. "A Natural Woman (You Make Me Feel Like)"
7. "Angel"
8. "Border Song (Holy Moses)"
9. "Let It Be"
10. "People Get Ready"
11. "Oh Me Oh My (I'm A Fool For You Baby)"
12. "You're All I Need To Get By"
13. "Son Of A Preacher Man"
14. "Respect"
LP
Side A
1. "Think"
2. "Don't Play That Song (You Lied)"
3. "I Say A Little Prayer"
4. "A Brand New Me"
5. "A Natural Woman (You Make Me Feel Like)"
6. "Angel"
Side B
1. "Border Song (Holy Moses)"
2. "Let It Be"
3. "People Get Ready"
4. "You're All I Need To Get By"
5. "Son Of A Preacher Man"
6. "Respect"
Related: Columbia Records' legendary John Hammond reflects on signing Aretha

Latest posts by Best Classic Bands Staff
(see all)