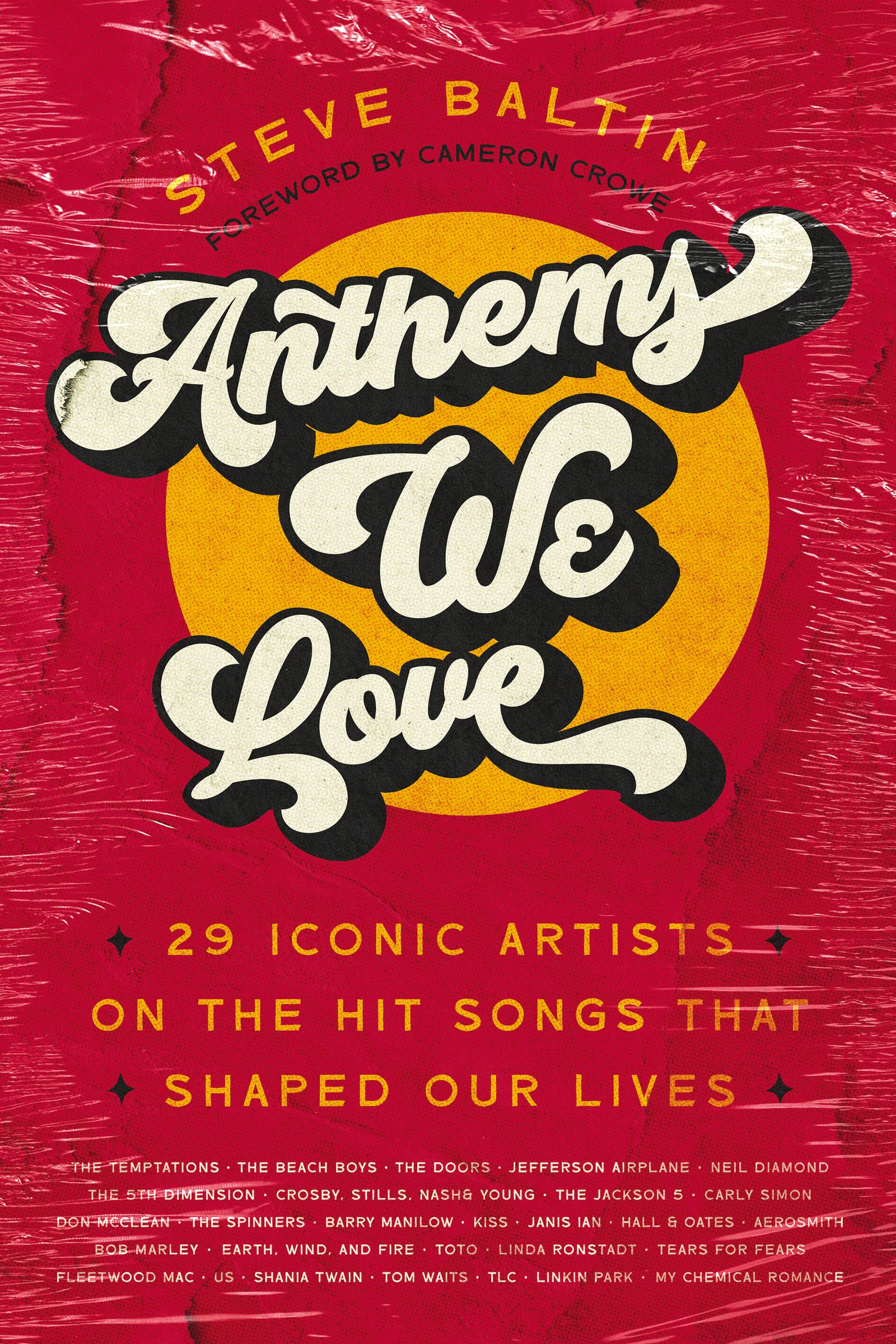 A new book coming this fall examines 29 classic songs from Jefferson Airplane, The Doors, the Beach Boys, Carly Simon and others and addresses how they have attained anthem status. The title, Anthems We Love, from music journalist Steve Baltin, arrives Oct. 25, 2022 in the U.S. (and Nov. 10 in the U.K.) via Harper Horizon.
Cameron Crowe, who wrote the foreword, calls it "a manual for artists and fans alike. There is no formula. Just these inspiring stories of the heart, and Steve Baltin's sparkling portraits of these artists who looked into their souls and often accidentally created indelible songs for all-time."
Those "indelible songs," that Baltin digs in deep through interviews with artists about their creative process, include Aerosmith's "Walk This Way," Toto's "Africa," Hall & Oates' "Sara Smile," the Airplane's "White Rabbit," and Earth, Wind & Fire's "September."
From the publisher's announcement: What Beach Boys' song brings Paul McCartney to tears? What makes "Light My Fire" a rite-of-passage song for teens in every generation, according to Doors guitarist Robby Krieger?
Whether you heard KISS' "Rock and Roll All Nite" at a party in 1975 or 2015, Anthems We Love offers all-new stories and nostalgia about songs that transcend generations, like perennial wedding favorite "My Girl," from The Temptations. As the book's author notes, "I have been fortunate to talk to many of the greatest songwriters alive – from Willie Nelson, Neil Young, and Stevie Wonder to Dolly Parton, Stevie Nicks, and Alicia Keys – and they all say the same thing: that once they put a song into the world it is no longer theirs."
Southern California-based author and journalist Baltin turned his passion as a teenage music geek into a career as a writer for Rolling Stone, Los Angeles Times, Chicago Tribune, Playboy, and many more, as well as the host of the podcast "My Turning Point" and the Amazon Prime/Hulu streaming series Riffing With.
Related: Listings for 100s of classic rock tours

Latest posts by Best Classic Bands Staff
(see all)