After returning unexpectedly from a 20-year retirement with a successful comeback album in 2019, The Hollies' singer, Allan Clarke, is back with a new record. I'll Never Forget reunites Clarke with his old Hollies bandmate, Graham Nash, on many of the songs. The album arrived April 7, 2023, via BMG, on CD and vinyl. From 1963 – 1974, the Hollies scored a remarkable 17 Top 10 singles in their native U.K. and six in the U.S., including such '60s favorites as "Bus Stop," "On a Carousel," and "Carrie Anne." In the '70s, after Nash had left the group to join Crosby, Stills and Nash, the Hollies enjoyed big hits with "Long Cool Woman In a Black Dress" and "The Air That I Breathe."
The two old friends from Manchester began writing together during the pandemic after over 40 years, and the album was originally expected to be released last summer. The first track shared was written by Nash, the catchy "Buddy's Back," a tribute to the rock 'n' roll great The Hollies were named after. "[It's] a song I had written very quickly," Nash told ABC Audio in June 2022. "It's a very simple song…about The Hollies' love for Buddy Holly." The remainder of the songs were written by Clarke.
In an extensive interview with Clarke in 2019, Best Classic Bands asked him about Nash. "Graham and I have been together forever," he said. "I just couldn't believe that I met this guy when I was seven years old. Even though we've been away from each other, we still keep coming back to do certain things like the Rock and Roll Hall of Fame. It was a long story of how he left and why he wanted to leave. I mean, it wasn't something that happened overnight, but I think I chose to ignore the signs that were there because I never thought that he would. Graham fell in love with America when we got to New York for the first time; he wanted to be a part of the American music scene. I think he outgrew us, to be quite honest."
Clarke turned 81 on April 5, 2023. Nash turned 81 on Feb. 2. It's expected that Nash sings on seven or eight of the new album's tracks. In the interview with ABC, Nash said, "I told him I will do any press that he wants. Any way to point the fingers back to Allan Clarke is what I'll do."
From the album announcement: Nash's beautiful trademark harmonies are present throughout the album, but this is very much Clarke's record, tackling spirituality and redemption as well as romance in "The Presence of You," the first love song Allan has written for his wife Jennifer (the "Jennifer" in The Hollies' classic "Jennifer Eccles") after 59 years of marriage.
Allan Clarke I'll Never Forget Track List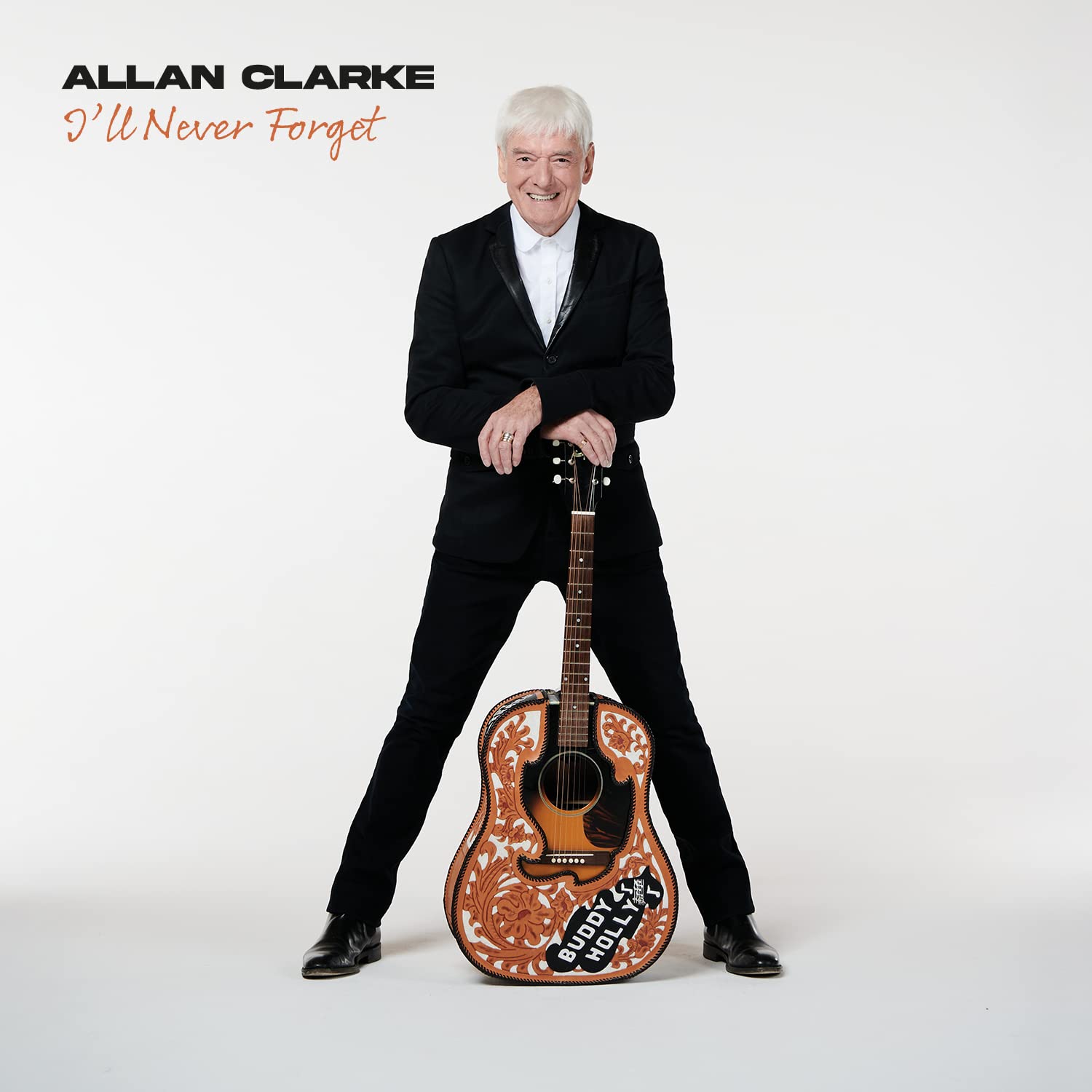 1. You Need Someone To Save You
2. I'll Never Forget
3. The Presence of You
4. Movin' On
5. When Love Walked Out the Room
6. You Shine a Light
7. You Didn't Like It
8. Buddy's Back
9. Let's Take This Back to Bed
10. Maybe the Next Time
11. Who Am I?
Related: Nash is releasing his own new studio album in 2023

Latest posts by Best Classic Bands Staff
(see all)