Alan Parsons, who earned his first accolades behind the boards in the studio with the Beatles and Pink Floyd, before becoming a successful recording artist himself, has released a new studio album, The Secret, while in the midst of a world tour. (The album arrived April 26 from Frontiers Music Srl.) It includes "Sometimes," featuring original Foreigner singer, Lou Gramm, on lead vocals. (Listen to it and several others below.)
The Secret also features an ambitious cover of "The Sorcerer's Apprentice," featuring the CMG Music Recording Orchestra of Hollywood and guitar by Genesis' Steve Hackett.
The 2019 world tour, billed as the Alan Parsons Live Project, began Feb. 16. The current live band consists of Parsons on acoustic guitar, keyboards and vocals, P.J. Olsson on vocals, Tom Brooks on keyboards, Guy Erez on bass, Jeff Kollman on guitar and vocals, Danny Thompson on drums, Todd Cooper on sax, percussion and vocals, Dan Tracey on guitar and vocals. Dozens of dates have been revealed. (See below.)
For their collaboration, Parsons sent music files to Gramm who recorded his vocals in New York.
Listen to Gramm singing "Sometimes"
From an earlier announcement about the album: "Parsons' longtime hobby has been performing magic and this new album showcases his own passion for the craft, hence the title The Secret. The album sees a return to the pop rock sound with symphonic and progressive rock interludes which the Alan Parsons Project was known for." On the subject of magic…
…Listen to "Fly to Me"
The relationship with Frontiers Music Srl began in 2010 when the label released Eye 2 Eye – Live in Madrid. Parsons had been planning a new recording for a while and only recently felt he had the right plans and ideas in place.
Watch Parsons tracking strings for the album at Capitol Studios in Hollywood on October 14
Tracking strings for the album at Capitol Studios with CMG Music Recording in Hollywood, CA
Join us behind the scenes!

Posted by Alan Parsons on Sunday, October 14, 2018
From the original August 29 announcement: "The overall musical approach of the album is expected to be in keeping with the symphonic rock that Alan explored on his earlier solo records and the Project albums. But, of course, there will be new twists and turns and robust new creative inspiration behind the album."
Parsons himself sings lead on "As Lights Fall"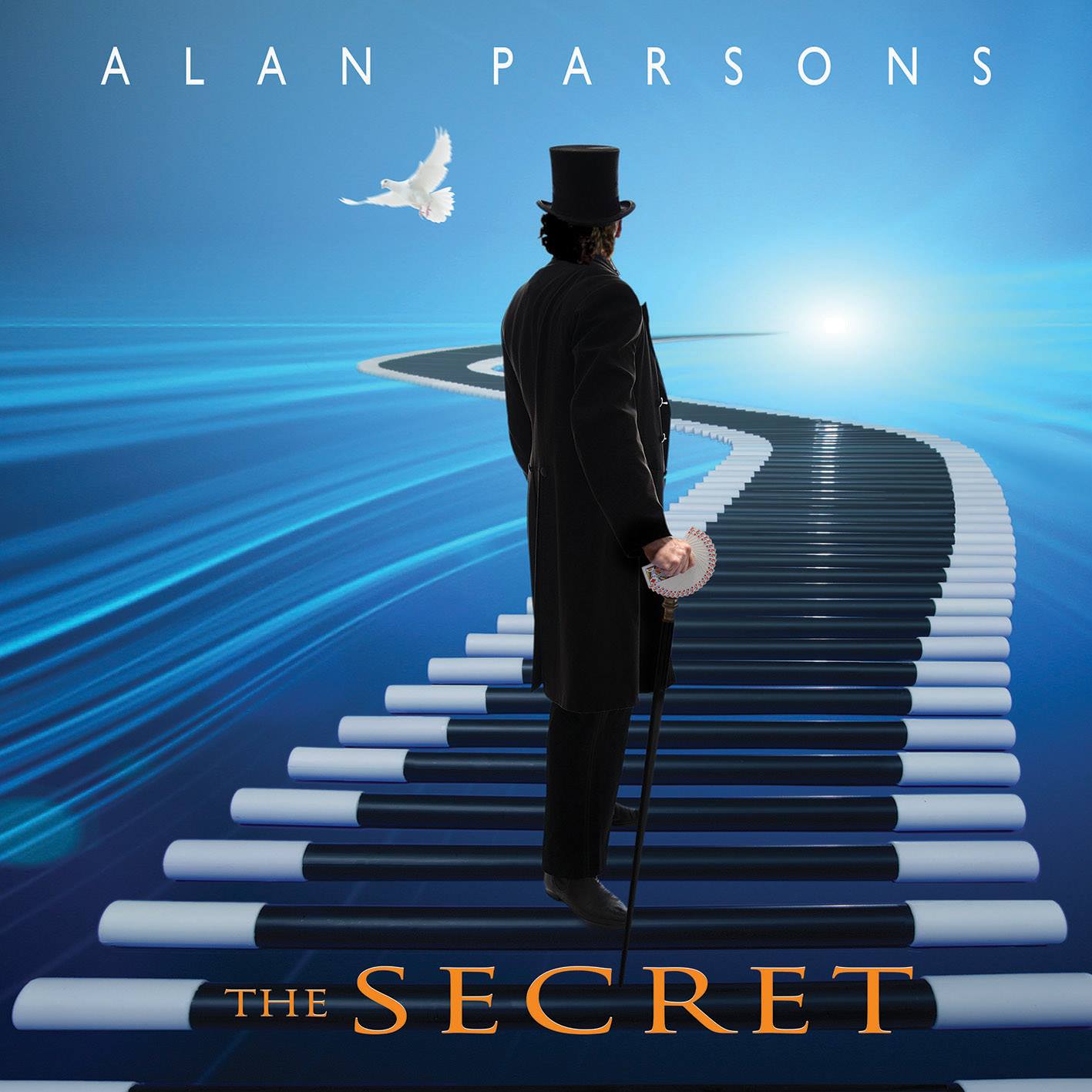 The Secret Track Listing
1. THE SORCERER'S APPRENTICE (instrumental)
2. MIRACLE (lead vocal: Jason Mraz)
3. AS LIGHTS FALL (lead vocal: Alan Parsons)
4. ONE NOTE SYMPHONY (lead vocal: Todd Cooper)
5. SOMETIMES (lead vocal: Lou Gramm​)
6. SOIRÉE FANTASTIQUE (lead vocal: Todd Cooper, Alan Parsons)
7. FLY TO ME (lead vocal: Mark Mikel)
8. REQUIEM (lead vocal: Todd Cooper)
9. YEARS OF GLORY (lead vocal: PJ Olsson)
10. THE LIMELIGHT FADES AWAY (lead vocal: Jordan Huffman)
11. I CAN'T GET THERE FROM HERE (lead vocal: Jared Mahone)
Parsons' music career started at 19 when he earned one of his his first credits as assistant engineer on the Beatles' Abbey Road album. He soon become a well respected studio engineer, working for Paul McCartney, the Hollies, and many others. Parsons earned accolades for his work as recording engineer on Pink Floyd's 1972 classic rock masterpiece, The Dark Side of The Moon, on which he experimented with many of the most advanced recording techniques of the time. As a producer, he enjoyed success with Pilot, Steve Harley and Cockney Rebel, John Miles, and Al Stewart, including, Year of the Cat.
In 1975, Parsons formed The Alan Parsons Project along with principal songwriter (and occasional singer) Eric Woolfson. The Project consisted of a group of studio musicians and vocalists, often involving the members of three bands Parsons produced: Pilot (Ian Bairnson, Stuart Tosh and David Paton), Cockney Rebel's Stuart Elliott on drums, and (on the first album) American progressive pop/rock band, Ambrosia.
The Alan Parsons Project released ten studio albums, but never performed live during the heyday of the albums, even after the U.S. and European Top 20 hits "Games People Play," "Time," "Don't Answer Me" and 1982's "Eye in the Sky."
Related: 1982's biggest radio hits
Since then, Parsons has released a number of recordings under his own name using several musicians that also appeared on the "Project" releases.
He turned 70 on December 20, 2018.
Alan Parsons Live Project 2019 Tour Dates (Tickets are available here and here)
Apr 27 – Lombardy, Italy – Frontiers Rock Festival
Apr 28 – Pratteln, Switzerland – Concert Factory Z7
Apr 30 – Amsterdam, Netherlands – Paradiso
May 01 – Nijmegen, Netherlands – Sleeping Beauty Poppodium
May 02 – Brussels, Belgium – Ancienne Belgique
May 04 – Groningen, Netherlands – Oosterpoort
May 05 – Utrecht, Netherlands – Tivoli Vrendenburg
May 31 – Istanbul, Turkey – Zorlu Center
Jun 03 – Tel Aviv, Israel – Mann Auditorium
Jun 04 – Tel Aviv, Israel – Mann Auditorium
Jun 10 – Moscow, Russia – Crocus City Hall
Jun 14 – Oldneburg, Germany – Weser-EMS Halle
Jun 15 – Leipzig, Germany – Haus Auensee
Jun 16 – Hamburg, Germany – Stadtpark
Jun 18 – Munster, Germany – Halle Munsterland
Jun 19 – Dusseldorf, Germany – Mitsubishi Electric Halle
Jun 21 – Frankfurt, Germany – Jahrhunderthalle
Jun 22 – Berlin, Germany – Tempodrom
Jun 24 – Munich, Germany – Circus Krone
Jul 13 – Cocoa, FL – Cocoa Riverfront Park (Free, celebrating 50th anniversary of Apollo 11)
Aug 17 – Jerez, Spain – Tio Pepe Festival
More to come…
Watch the Alan Parsons Live Project perform in 2018
Parsons has received 11 Grammy Award nominations for his engineering and production work.
In 1994, he started touring regularly as The Alan Parsons Live Project and has released a number of live releases in audio and video.

Latest posts by Best Classic Bands Staff
(see all)