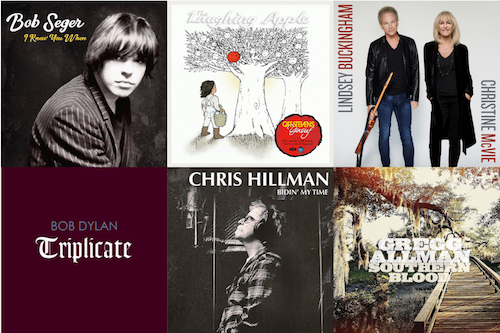 In part one of our four-part 2017 holiday gift guide, we looked at the best of the boxed sets, reissues and historical collections aimed at classic rock fans. (Part two is on new holiday music releases and part three covers the year's best music books.) For this part, we're focusing on newly recorded albums by classic rockers.
As with the first part, this list is arranged alphabetically by artist (record label in parentheses)—no rankings here because they're all worthy. All of these are available on CD, many also on LP and digitally. All can be found via the handy ordering links at the bottom of this story.
Happy listening!
Gregg Allman—Southern Blood (Rounder)
His final album is among the most personal of the Rock and Roll Hall of Famer's career, an emotionally expansive collection of songs written by friends and favorite artists including Jackson Browne, Willie Dixon, Jerry Garcia and Robert Hunter, and Lowell George, meant to serve as a farewell to fans and admirers.
Listen to Gregg Allman's cover of Jerry Garcia and Robert Hunter's "Black Muddy River"
Chuck Berry—Chuck (Dualtone)
His first album in nearly four decades, sadly, was also his last—Berry died on March 18 at age 90. The self-produced album consists of all new material written by the man who gave rock music so many of its most beloved classics, not to mention a signature guitar style.
Blondie—Pollinator (BMG)
Their first album in three years—the last to be recorded at the famous New York recording studio the Magic Shop—includes outside songwriting assistance from Joan Jett and Laurie Anderson, as well as guest musicians, including Johnny Marr of the Smiths.
Lindsey Buckingham and Christine McVie—Lindsey Buckingham Christine McVie (Atlantic)
The collaboration began three years ago when McVie rejoined Fleetwood Mac for the group's "On With the Show" tour. The pair went in to record new material prior to rehearsals for the tour and their natural creative chemistry was reignited. "It just spiraled into something really amazing that we've done between us," said McVie.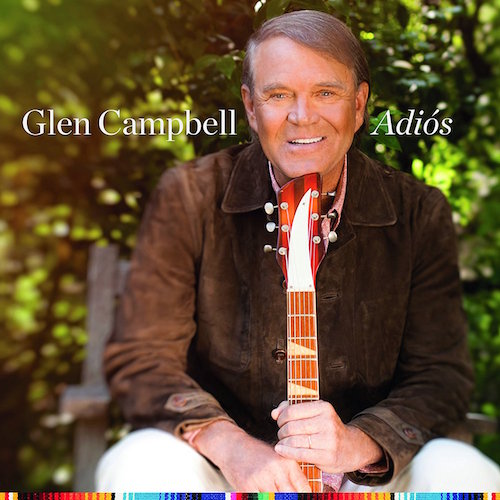 Glen Campbell—Adiós (UMe)
With his final tour behind him, and his Alzheimer's taking its toll—he would die on August 8—the veteran hitmaker and master musician completed this farewell album. Said his wife Kim, "A feeling of urgency grew to get him into the studio one last time to capture what magic was left. It was now or never."
Cheap Trick—We're All Alright (Big Machine)
Their 18th album, the followup to last year's Bang Zoom Crazy… Hello, was co-produced by the band and its longtime collaborator, Grammy Award winner Julian Raymond. Founding members Robin Zander, Rick Nielsen and Tom Petersson are still on board after more than four decades together.
Alice Cooper—Paranormal (earMUSIC)
The album, recorded in Nashville with longtime collaborator Bob Ezrin, features two songs written and recorded with the original members of the Alice Cooper band and also has guest appearances by ZZ Top guitarist Billy Gibbons, U2 drummer Larry Mullen and Roger Glover of Deep Purple.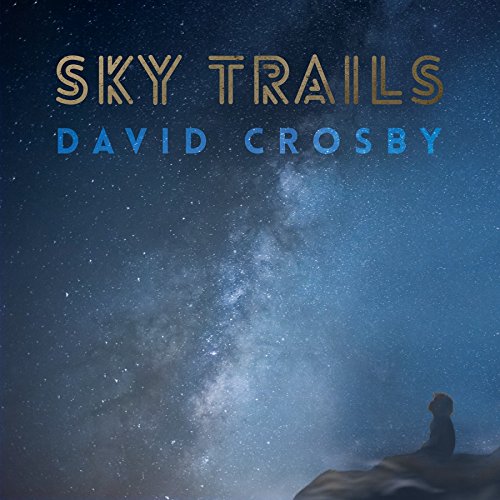 David Crosby—Sky Trails (BMG)
His third new album of mostly original material in four years features a full band sound that takes Crosby in a new musical direction as the set tilts toward jazz. Crosby co-wrote four of the album's 10 songs with his son, keyboardist James Raymond. The album's sole cover is Joni Mitchell's "Amelia."
Dave Davies and Russ Davies—Open Road (Red River)
The legendary Kinks guitarist and his son Russ have collaborated previously but this is the first album that finds them truly finding common ground. Alth0ugh Dave and older brother Ray did not reunite the Kinks this year—as many fans had hoped for—Dave did support this first new studio release in three years with a spring tour.
Ray Davies—Americana (Legacy)
The elder Davies' first new album in over nine years, a 15-track collection of originals, was inspired by his years touring the U.S. with the Kinks, beginning with the British Invasion years of the mid-'60s. The album, a companion piece to Davies' 2013 memoir of the same name, uses the book as both source material and creative catalyst. The Jayhawks perform as the album's backing band.
Watch Ray Davies' video for the title track of Americana
Bob Dylan—Triplicate (Columbia)
His first-ever triple-album set features 30 new recordings of classic American tunes. Each disc is individually titled—"The Sun Goes Down," "Devil Dolls" and "Comin' Home Late"—and presented in a thematically arranged 10-song sequence. The set showcases Dylan's talents as a vocalist, arranger and bandleader and continues in the vein of Shadows in the Night and Fallen Angels, which preceded it.
Chris Hillman—Bidin' My Time (Rounder)
Tom Petty produced the album by the former Byrds/Flying Burrito Brothers/Manassas member at his studio in Southern California, and Hillman's longtime collaborator and co-founder of the Desert Rose Band, Herb Pedersen, served as executive producer. Featured performers and guests on the recording include Byrds co-founders David Crosby and Roger McGuinn.
Listen to the Isley Brothers and Santana cover Marvin Gaye's "Mercy Mercy Me (The Ecology)"
The Isley Brothers/Santana—Power of Peace (Legacy)
The album was described prior to its release as "the fulfillment of a dream, a new musical studio collaboration connecting Santana and the Isleys on a mind-bending journey through some of the immortal soul, funk, blues, rock, jazz and pop songs that continue to inspire them." It includes songs made famous by the Chambers Brothers, Stevie Wonder, Marvin Gaye and Curtis Mayfield.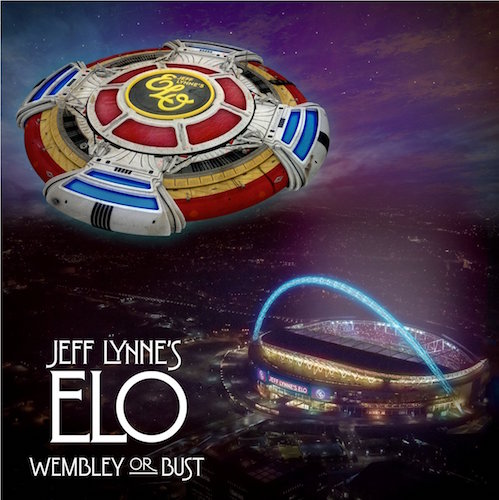 Jeff Lynne's ELO—Wembley or Bust (Columbia)
The June 2017 London concert, performed in front of 60,000 fans, features most of the group's classic rock hits, including "Evil Woman," "Livin' Thing," "Do Ya" and "Mr. Blue Sky." It also includes songs Lynne performed with the Move and the Traveling Wilburys.
Van Morrison—Roll With the Punches (Exile/Caroline) and Versatile (Legacy)
The ever-prolific Irishman unveiled two new titles this year. On Roll With the Punches he presents a selection of R&B classics (by Bo Diddley, Mose Allison, Sister Rosetta Tharpe and Lightnin' Hopkins, among others) and a set of new self-written songs, while on Versatile he stays in that vein, revisiting many of the definitive rhythm and blues records that have stayed with him all his life, as well as delving further back into recorded music's archives to interpret some of the 20th century's greatest vocal jazz standards.
John Mellencamp—Sad Clowns & Hillbillies (Republic)
The album, which features Carlene Carter—the daughter of June Carter Cash and stepdaughter of Johnny Cash—is a reflection of Mellencamp's wide-ranging musings on life. The album is based on traditional rock 'n' roll, bittersweet songs of happiness and melancholia, and fervent political dissent.
Listen to "Mobile Blue" from John Mellencamp's latest release
Randy Newman—Dark Matter (Nonesuch)
Recorded in Los Angeles and produced by longtime Newman collaborators Mitchell Froom, Lenny Waronker and David Boucher, the album's nine songs include the 2016 track "Putin," plus songs about the Kennedy brothers, Sonny Boy Williamson, science vs. religion, love and loss, and more.
Willie Nile—Positively Bob: Willie Nile Sings Bob Dylan (River House)
The singer-songwriter mines 10 vintage Dylan compositions, with arrangements that often recast familiar songs. Tracks include "Blowin' in the Wind," "The Times They Are A-Changin'," "Rainy Day Women #12 & 35," "You Ain't Goin' Nowhere," "A Hard Rain's A-Gonna Fall," "Love Minus Zero/No Limit," "I Want You," "Every Grain of Sand" and "Abandoned Love."
Robert Plant—Carry Fire (Nonesuch/Warner Bros.)
Accompanied by the Space Shifters, Plant is joined by Chrissie Hynde and other special guests. About the album, the singer said, "I must mix old with new. Consequently the whole impetus of the band has moved on its axis somewhat, the new sound and different space giving way to exciting and dramatic landscapes of mood, melody and instrumentation."
Procol Harum—Novum (Eagle Rock)
Arriving 50 years after "A Whiter Shade of Pale," the new release is their first since 2003. It showcases a direction for Procol Harum with the songs being written and created by the whole band, most featuring words by Pete Brown, most famous for his songwriting collaboration with the members of Cream.
Raspberries—Pop Art Live (Omnivore)
On November 26, 2004, more than 30 years after the original four members of Raspberries—Eric Carmen, Wally Bryson, David Smalle and Jim Bonfanti—last played together, the group performed a reunion concert at Cleveland's House of Blues. The 28-song set features the band's hits, deep tracks and some covers.
Bob Seger—I Knew You When (Capitol)
The Rock and Roll Hall of Famer's 18th album, and first since 2014, features a cover of Lou Reed's "Busload of Faith," and tributes to his friend Glenn Frey of the Eagles (the self-penned "Glenn Song") and to Leonard Cohen (a cover of "Democracy"). Seger dedicates the album to the memory of Frey.
Listen to "Glenn Song," Seger's tribute to his late friend from the Eagles
Squeeze—The Knowledge (Love)
The British pop-rockers' latest, their first since 2015's Cradle to the Grave, features co-founders Glenn Tilbrook and Chris Difford, drummer Simon Hanson and keyboardist Stephen Large, and new bassist Yolanda Charles. They recently supported the album release with their "Join the Dots" tour.
Related: Read BCB's review of the Squeeze tour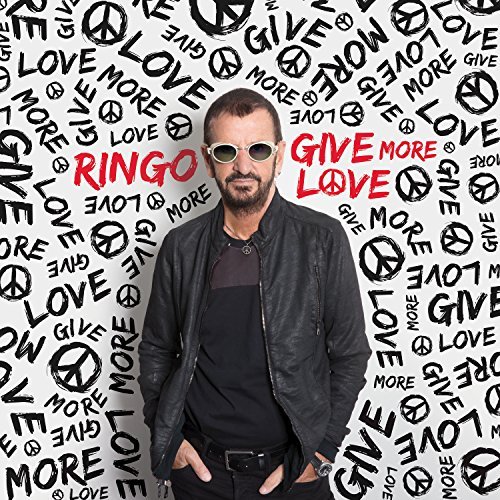 Ringo Starr—Give More Love (UMe)
Originally conceived as a country album, the project took a different turn as friends came by to help out. The final release includes guests Paul McCartney, the Eagles' Joe Walsh and Timothy B. Schmit, Jeff Lynne, Edgar Winter, Steve Lukather, Peter Frampton, Dave Stewart, Richard Marx and All Starr Band members Richard Page and Gregg Bissonette.
Cat Stevens/Yusuf—The Laughing Apple (Decca)
The singer-songwriter celebrates some of his earliest material, with new presentations of the songs. Conceptually, the music returns to the journey of the Tillerman, as the artist recalls his travels and life lessons to a younger generation. The album's cover features Stevens/Yusuf's own illustration, the first time he has designed one of his covers since 1972.
Stephen Stills and Judy Collins—Everybody Knows (Cleopatra)
The first-ever album by the two old friends and one-time lovers (she was the inspiration for "Suite: Judy Blue Eyes") features the Leonard Cohen-penned title track, a remake of Buffalo Springfield's "Questions," Traveling Wilburys' "Handle With Care," Bob Dylan's "Girl From the North Country," Tim Hardin's "Reason to Believe" and a newly written Collins tune, "River of Gold."
Listen to the remake of "Questions" from Stephen Stills and Judy Collins
Jack Tempchin—Peaceful Easy Feeling–The Songs of Jack Tempchin (Blue Elan)
He wrote hits like "Peaceful Easy Feeling" and "Already Gone" for the Eagles and then continued to work with Glenn Frey. Most of those tunes, as well as several other Tempchin classics, are included on this new solo effort, which features guest spots from Rita Coolidge and Chris Hillman.
Related: Jack Tempchin talks songwriting with BCB
George Thorogood—Party of One (Rounder)
His first-ever solo album features 14 cuts of traditional blues, classics and modern blues songs, from John Lee Hooker's "One Bourbon, One Scotch, One Beer" to Hank Williams' "Pictures from Life's Other Side" and the Rolling Stones' "No Expectations." Said the guitarist-singer, "I think this is a project that's long overdue. Maybe it should have been the very first album I ever made."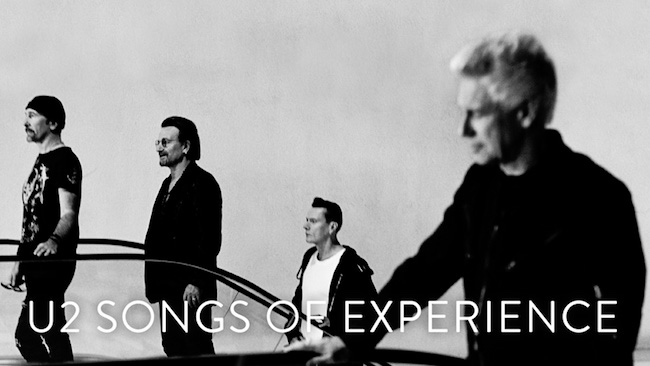 U2—Songs of Experience (Interscope)
According to a press release, "The lyrical approach of the album was greatly inspired by Irish poet, novelist and Trinity College, Dublin Professor Emeritus Brendan Kennelly's advice to Bono to 'write as if you're dead,' resulting in a collection of songs in the form of intimate letters to places and people close to the singer's heart—family, friends, fans, himself." It's the band's 14th album. (PS–If you own an Amazon Echo device, try going here for some fun.)
Various Artists—A Tribute to Dan Fogelberg (BMG)
The labor of love features songs penned by the singer-songwriter and performed by such classic rock stars as the Eagles ("Part of the Plan"), Richie Furay and Boz Scaggs. A Tribute to Dan Fogelberg is produced by the artist's widow, Jean Fogelberg, Norbert Putnam, his longtime manager, Irving Azoff, and Chuck Morris.
Roger Waters—Is This the Life We Really Want? (Columbia)
His fourth solo studio album, and first in 25 years, was produced and mixed by Nigel Godrich (Radiohead, Paul McCartney, Beck, U2) and includes 12 new Waters songs. The musicians are Waters (vocals, acoustic, bass), Godrich (arrangement, sound collages, keyboards, guitar), Gus Seyffert (bass, guitar, keyboards), Jonathan Wilson (guitar, keyboards), Joey Waronker (drums), Roger Manning (keyboards), Lee Pardini (keyboards) and Lucius (vocals) with Jessica Wolfe and Holly Proctor.
Listen to the title track from Roger Waters' first solo album in 25 years
Steve Winwood—Greatest Hits Live (Wincraft)
The 23-song track list on the multi-instrumentalist/singer's first live release as a solo artist, spanning his five-decade career, was handpicked by Winwood. Said Winwood, "The songs were chosen for being the ones most recognized throughout my career which have left an impression and so I hope the record will be a souvenir that brings to mind happy memories of a good time experienced at one of my shows."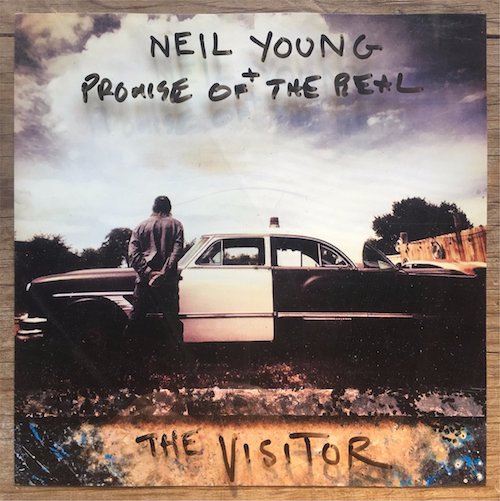 Neil Young +Promise of the Real—The Visitor (Reprise)
The prolific artist's latest features the band led by Willie Nelson's son Lukas, who backed Young previously on The Monsanto Years and Earth. For the album, Young said he wanted to "even surprise himself, always the mark of a creative leap." By the end of the recording sessions, he "knew he'd made his most diverse album going all the way back to Harvest in 1972," according to a press release.
Listen to "Already Great" by Neil Young + Promise of the Real

Latest posts by Best Classic Bands Staff
(see all)