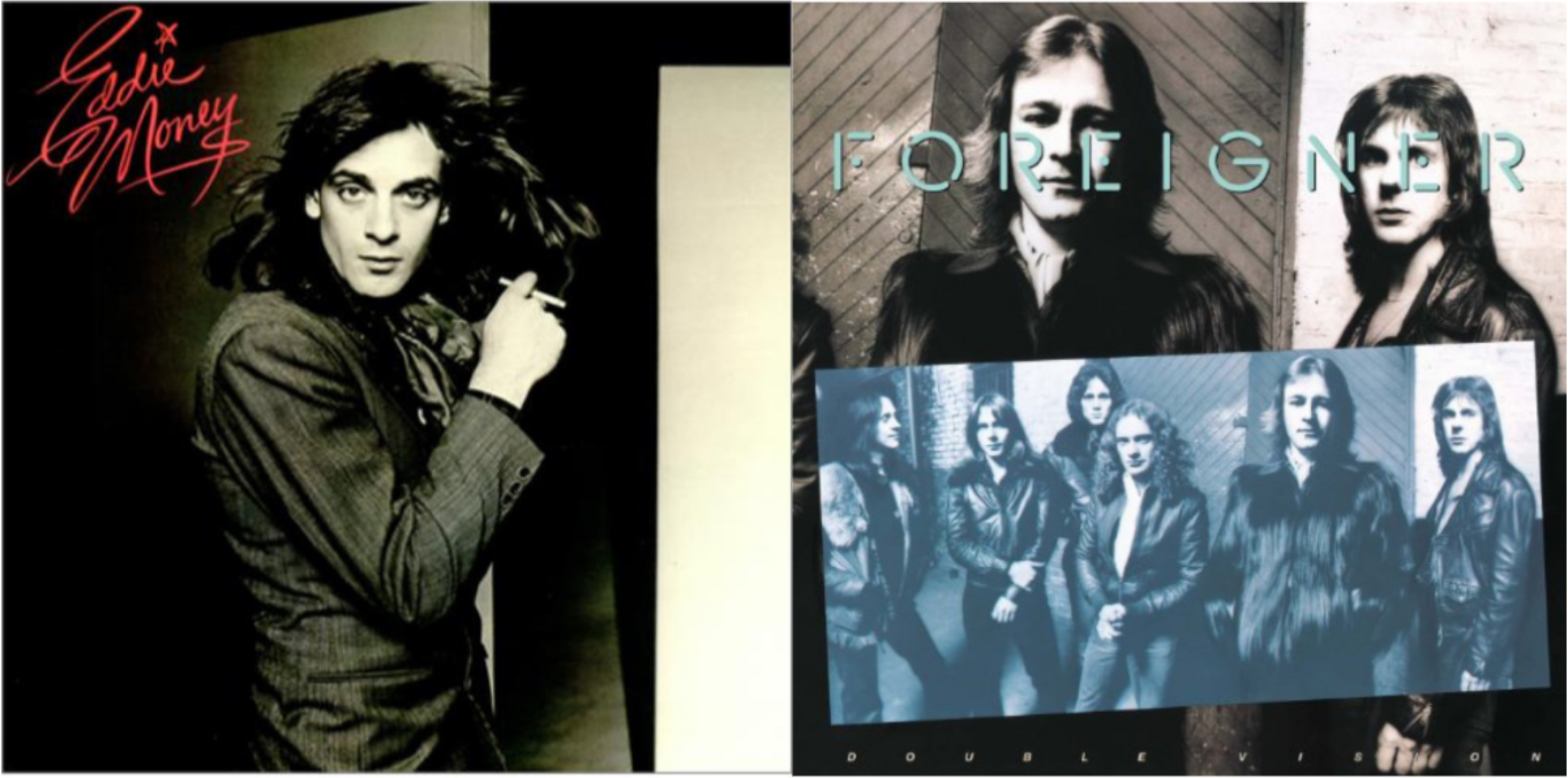 Each week of AXS TV's countdown show, The Top Ten Revealed, series host and executive producer Katie Daryl puts the spotlight on a different theme, spanning a diverse range of topics covering the best guitar intros, Vietnam-era anthems and more, featuring a rotating panel of all-star experts.
The topic for one of season two's episodes, was "Epic Songs of '78" and Best Classic Bands is pleased to share the choices with its readers. Panelists featured on the episode include musicians Don Dokken, Lita Ford and Kenny Aronoff.
10. "Hot Blooded" by Foreigner
The band's first single from their sophomore album helped them continue their roll: "Hot Blooded" was their fourth in a series of eight singles in a two+ year span for Atlantic to reach the Top 20 of the U.S. pop charts. At the time, it became their biggest hit at #3 (though it would soon be topped by its follow-up, the title cut to Double Vision). "Hot Blooded" features a great guitar solo by Mick Jones and powerful lead vocal from Lou Gramm. The pair co-wrote the track.
9. "Baby Hold On" by Eddie Money
In a career that has spanned over four decades, Money has scored 11 Top 25 hits. And his two-million-selling self-titled debut featured two of those: the second, "Two Tickets to Paradise," and the first, "Baby Hold On." When the song was released by Columbia Records in February 1978, the then-28-year-old had given up his career with the New York City Police Department. Point, music fans. (Money turned 70 on March 21, 2019.)
8. "One Way or Another" by Blondie
"I'm gonna getcha getcha getcha…" The song by Debbie Harry and the band's bassist, Nigel Harrison, was based on a real-life stalker: an ex-boyfriend. It was the U.S. follow-up to the worldwide smash, "Heart of Glass," from their 1978 breakthrough album, Parallel Lines.
Related: Our Album Rewind of Parallel Lines
7. "Night Fever" by the Bee Gees
One of three #1 Bee Gees singles from the enormous Saturday Night Fever soundtrack, the song is synonymous with John Travolta's incredible moves on the dance floor. "Night Fever" topped the U.S. singles chart for eight weeks that spring.
6. "Baker Street" by Gerry Rafferty
The ex-Stealers Wheel co-leader delivers a perfectly engaging vocal on this 1978 single—which peaked at #2 in the U.S. and stayed there for six weeks—but it's arguable that just as many fell for the record because of the irresistible saxophone solo that turns up at the intro and the first break.
Related: Our feature on the song and that sax solo
5. "Grease" by Frankie Valli
The Bee Gees' Barry Gibb wrote the title song to the hugely successful movie, which again starred Travolta, in a memorable pairing with Olivia Newton-John. The song returned Valli to the top of the charts.
4. "Dust in the Wind" by Kansas
Two years after the band scored with "Carry on My Wayward Son," they earned the biggest chart hit of their career with this ballad, a #6 pop hit. The video has well in excess of 110 million views on YouTube.
3. "Miss You" by the Rolling Stones
A new Stones album is always cause for celebration and when this first release from Some Girls arrived a month before the album, it was pretty surprising. The band have publicly contradicted each other as to whether it was intended to be a disco song. No matter; it put them back to the top of the U.S. singles chart, where they hadn't been since '73.
2. "Just What I Needed" by the Cars
When they first emerged in 1978, some critics were perplexed but rock fans loved this Boston quintet. Their debut single from their self-titled album made them a band to watch.
Related: Our feature on the band and the song
1. "You Really Got Me" by Van Halen
Covering an iconic song with an even more iconic guitar riff can be considered risky for a band's debut album on a major label. The Kinks' 1964 favorite was the first release for Van Halen and it paid off in a big way, introducing music fans to a new guitar hero in Eddie Van Halen. VH's self-titled '78 debut has gone on to sell 10 million copies in the U.S. alone.

Latest posts by Best Classic Bands Staff
(see all)