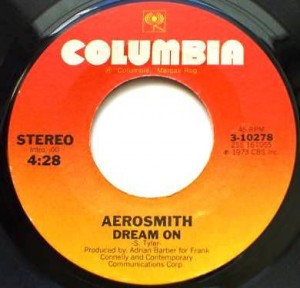 Update: Donald Trump has been selected to host Saturday Night Live on November 7th.
Looks like it's time for Donald Trump to dream on about a different campaign song. Apparently, Steven Tyler isn't down with hearing Aerosmith's "Dream On" as the official inspirational anthem at the GOP presidential contender's campaign events. His lawyers sent Trump a cease and desist letter on Saturday – the second they've sent so far – stating that use of the song "gives the false impression that [Tyler] is connected with or endorses Mr. Trump's presidential bid."
Just two days later, Trump – a big Aerosmith fan – said that the issue with the song was "all worked out" at Monday's "No Labels" conference in New Hampshire, and promptly walked onstage with the song playing in the background.
"It has not been resolved if the Donald Trump campaign continues to play 'Dream On,'" Tyler's lawyer, Dina LaPolt, wrote in an email. "The Trump organization obtained public performance licenses from both ASCAP [American Society of Composers, Authors and Publishers] and BMI [Broadcast Music, Inc.] which cannot decline a public performance license even when a songwriter may not approve of the use. Currently, the DOJ [Department of Justice] is reviewing these outdated consent decrees. We need justice for songwriters now."
Tyler isn't the first rocker to take issue with Trump using his songs. Both Michael Stipe and Neil Young lashed out at Trump for using R.E.M.'s "It's the End of the World As We Know It (And I Feel Fine)" at a Tea Party rally and Young's "Rockin' In the Free World" at a campaign kickoff in June.
Tyler won't be the musical guest on SNL; the show announced that Sia will be joining Trump that night.

Latest posts by Best Classic Bands Staff
(see all)