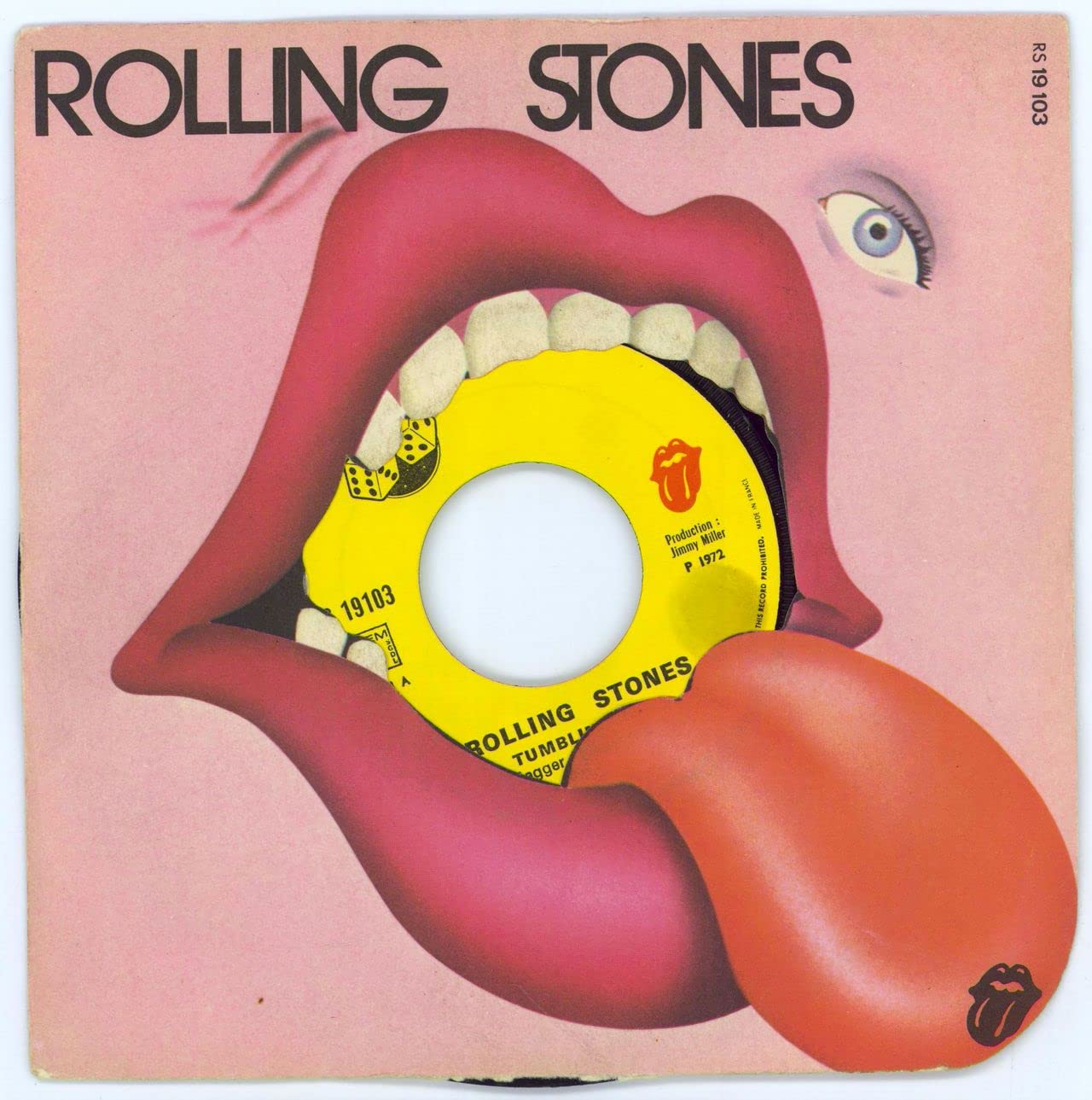 Don't you know the deuce is still wild
Ba-by, I can't stay
You got to ro-oll-oll me and call me the tumblin' dice
You've sung those lyrics from "Tumbling Dice" at a bar and in your car. And every once in a while, you've shouted them at the top of your lungs, while singing along with Mick Jagger at a Rolling Stones concert.
And as the lead single from the Stones' great double album, 1972's Exile on Main Street, you've heard it dozens, if not hundreds, of times. Funny thing is: you likely don't know the rest of the words.
The lyrics are almost indecipherable, right off the bat.
Women think I'm tasty
But they're always trying to waste me
Make me burn the candle right down Sorta knew that line…
Baby, baby, don't need no jewels in my crown Yeah, maybe…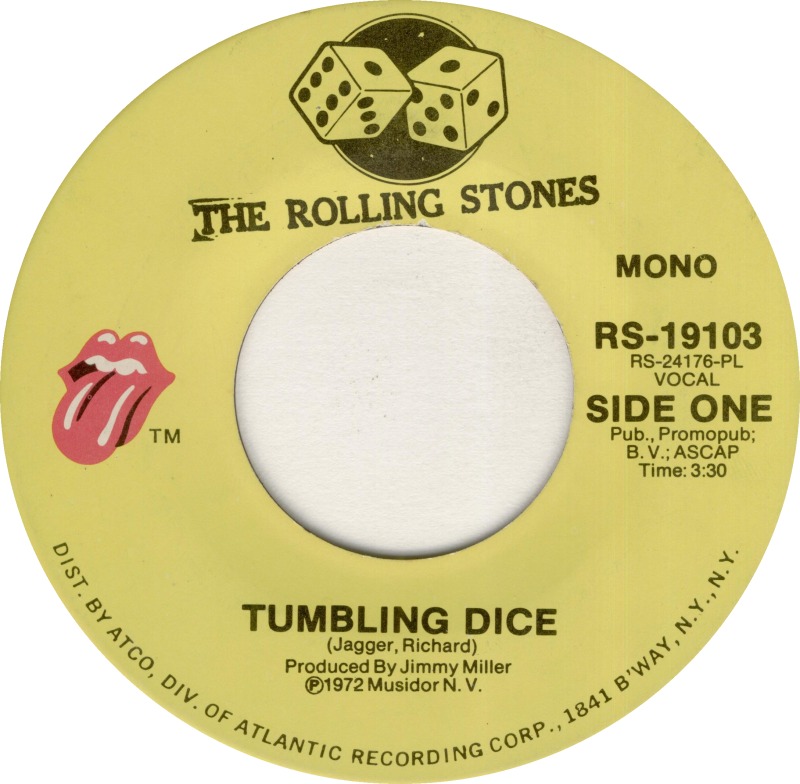 But, then, soon enough comes…
Baby, got no flavor Hadn't a clue…
Fever in the funkhouse now Not a little clue…
This low down bitchin'
Got my poor feet itchin' Kinda sorta knew that part…
Don't you know the deuce is still wild Confidence coming back as we thus begin the lines ("the deuce is still wild" part) we all know.
It continues…
Always in a hurry, I never stop to worry
Don't you see the time flashin' by
Honey, got no money We all love to sing that part…
I'm all sixes and sevens and nines Hmmm… thought it was "sixes and sevens are nice…"
Say now baby, I'm the rank outsider
You can be my partner in crime We all know that part, too…
Watch a live-in-the-studio performance from 1972, complete with indecipherable lyrics
The recording features Jagger on lead vocals and rhythm guitar, Keith Richards on lead and rhythm guitars, and backing vocals, Mick Taylor on slide guitar and bass, and Charlie Watts on drums. They were joined by Nicky Hopkins on piano, Bobby Keys on sax, and Jim Price on trumpet and trombone, with backing vocals by Clydie King, Venetta Fields and Sherlie Matthews.
The single peaked at #5 in the U.K. and #7 in the U.S., a success by most standards, though short of the Stones' occasional #1 perch.
The Stones released a lyric video for the song on Aug. 22, 2022. Sing along to them… for the first time.
Five years after the Stones released it, Linda Ronstadt covered it for her Simple Dreams album. Before doing so, she told Hit Parader magazine, her band regularly played it for sound checks but, no surprise: nobody knew the words. She says Jagger wrote out the lyrics for her. Her single was only a modest success, peaking at just #32 on the Hot 100.
In 1978, when the Stones were performing in her hometown of Tucson, Ariz., she joined them onstage for the song.
Exile on Main Street was released on May 12, 1972. The album's 50th anniversary came and went without a newly expanded edition. One can only hope.
Watch the Stones perform "Tumbling Dice" in 2022

Latest posts by Best Classic Bands Staff
(see all)