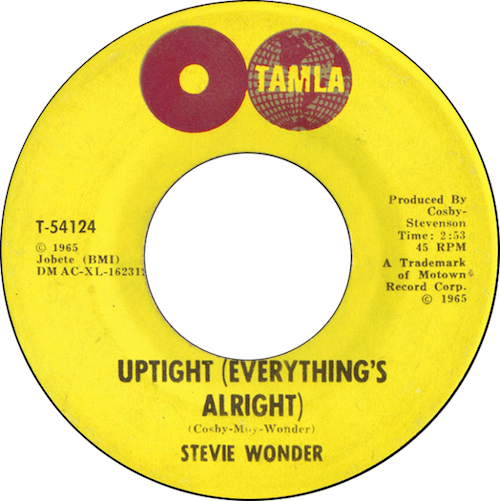 The first woman to write and produce major hits for the Motown label during the peak of its popularity in the '60s, Sylvia Moy, has passed away. Moy's credits include several several classic hits by Stevie Wonder, among them "Uptight (Everything's Alright)" and "My Cherie Amour," as well as hit singles by Martha and the Vandellas and the Isley Brothers.
Moy died Saturday night (April 15) at Beaumont (Oakwood) Hospital in Dearborn, Mich. She was 78. The cause of death was complications from pneumonia.
Born in Detroit on Sept. 15, 1938, Moy began her career in the music business as a performer. In 1963 Marvin Gaye and Motown songwriter/producer Mickey Stevenson brought Moy to the attention of the label and she was hired as both artist and songwriter. Moy's performance career took a backseat to her writing, however, when she began writing hits for Stevie Wonder.
According to the autobiography of Motown founder Berry Gordy Jr., the label was considering dropping Wonder when his voice changed following his early hit "Fingertips," recorded as a pre-teen. Gordy credits Moy with saving Wonder's deal with Motown. She asked him if he would keep Wonder on the label if she could write him some hits, and such successes as "Uptight (Everything's Alright)," "I Was Made to Love Her," "My Cherie Amour" and "Shoo-Be-Doo-Be-Doo-Da-Day" resulted, securing Wonder's spot at Motown. He remains a fixture of the company even today.
Related: A stunning book traces the history of Motown
Moy always worked with co-writers, notably Henry Cosby, and her other hits included "This Old Heart of Mine," recorded by the Isley Brothers, "Honey Chile" by Martha and the Vandellas and "It Takes Two," a duet hit for Gaye and Kim Weston.
Moy was inducted into the Songwriters Hall of Fame (along with Cosby) in 2006. She also earned six Grammy nominations and 20 BMI awards.
Following her career as a songwriter, she Moy launched the Center for Creative Communications, a Detroit-based non-profit group that works with underprivileged Detroit children.
Watch Stevie Wonder sing "My Cherie Amour" in 1969

Latest posts by Best Classic Bands Staff
(see all)