One of the most enjoyable aspects of writing this series is the research that goes into them. Combing through scores of charts inevitably leads to happy diversions of re-discovering numerous long lost songs as well as unearthing plenty that aren't familiar. There's a constant back-and-forth to YouTube to listen to these "gems" as well as to numerous sources to find factoids that help bring their stories to life.
As noted in previous editions, it wasn't the broad range of music that inspired this series. It was the sheer collection of unusual topics or performances that somehow not only helped them find their way onto radio station playlists, but where they actually thrived. Some of them are pretty great songs. Note: All chart numbers are for the U.S.
11) "Junk Food Junkie" by Larry Groce
This 1976 novelty story song is about a guy who pretends to be a health food nut by day but binges on Pringles and Hostess Twinkies at night. It somehow got all the way to #9 on the singles chart.
10) "Chirpy Chirpy Cheep Cheep" by Mac & Katie Kissoon
This one admittedly qualifies just for its title. The 1970 original, by its songwriter, Lally Stott, stiffed. Two prominent covers were quickly recorded. A Scottish pop group, Middle of the Road, had a ginormous worldwide hit with their version, except in the U.S., where it failed to even chart. This catchy version by a brother-sister duo from Trinidad reached #20 in 1971 on the Hot 100. Warning: If you click on the YouTube link, the song will be stuck in your head for the rest of the day.
9) "Daddy Don't You Walk So Fast" by Wayne Newton
Mr. Las Vegas was just 21 years old when he scored a #13 hit with 1963's "Danke Schoen." Over the next decade, despite dozens of album releases, he had only one other single reach the top 50 of the Hot 100. In '72, he earned the biggest hit of his career with "Daddy Don't You Walk So Fast," which reached #4 in Billboard (and #1 in Record World). It's estimated that he's given more than 30,000 performances in Sin City.
8) "Motorcycle Mama" by Sailcat
The one-hit-wonder reached #12 with this laidback tune in the summer of '72.
7) Rubber Duckie by Ernie
The performance, voiced by Jim Henson, was first seen on Sesame Street on Feb. 25, 1970. Seven months later, there it was at #16 alongside such hits as "All Right Now" by Free and "War" by Edwin Starr.
6) "Soul Makossa" by Manu Dibango
The Cameroonian musician's 1971 recording became a hit in the U.S. after a disc jockey found a copy of the single in Brooklyn and began playing it at parties. It was then picked up by a popular New York City radio DJ Frankie Crocker, who began airing it. It reached #35 nationally in 1973. The song's vocal refrain, roughly "mama-say mama-sa mama-ko-sa," was adapted by Michael Jackson for his recording of "Wanna Be Startin' Somethin'."
Related: Dibango died in 2020 from Covid-19
5) "Neanderthal Man" by Hotlegs (10cc)
With Graham Gouldman absent and before forming 10cc, friends Eric Stewart, Kevin Godley and Lol Creme were in the studio in 1970 "to lay out all sorts of different drum beats." They played the demo, with Creme's vocals, for a visiting label exec who loved it. The unique single reached #2 in the U.K. and #22 on the Hot 100 (peaking at #11 on Record World).
4) "The Last Farewell" by Roger Whittaker
The singer-songwriter, born in Kenya of English parents, was 35 years old when he recorded his lush, orchestra-backed song in 1971. However, it wasn't until four years later that it was discovered in the U.S. It was released by RCA as a single and soared to #19, becoming his only song to chart on the Hot 100.
3) "Me and You and a Dog Named Boo" by Lobo
A singer-songwriter named Kent LaVoie adopted the stage name and earned three Top 10 singles in the early '70s. This saccharine tale was the first in May 1971.
2) "The Entertainer" by Marvin Hamlisch
Scott Joplin's 1902 rag enjoyed new life thanks to its inclusion in the 1973 Newman-Redford caper film, The Sting. Hamlisch received an Oscar for composing the film's score and his adaptation of the Joplin song reached #3 on the Hot 100 in June 1974.
1) "Life is a Rock (But the Radio Rolled Me) by Reunion
A group of studio musicians recorded this fast-talking, name-checking 1974 recitation of musicians (Carly Simon, Johnny Cash, Mungo Jerry), song titles ("Gimme Shelter"), pop culture references ("take me higher"), and more. The lead singer was Joey Levine, the voice behind the Ohio Express' bubblegum hits, "Chewy Chewy" and "Yummy Yummy Yummy." Mesmerizing.
Part 1 of our series, with songs by the Kinks and George Harrison, is here; Part 2, featuring "One Toke Over the Line" is here; Part 3, which includes a song sung in Spanish, one by a real life porn star, and the unique "Mr. Jaws," is here; Part 4, including "Autobahn" by Kraftwerk, is here; and Part 5 with a single by a singing nun (no, not the singing nun) is here.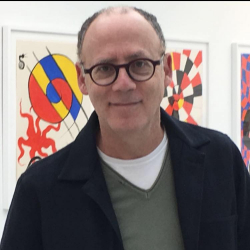 Latest posts by Greg Brodsky
(see all)