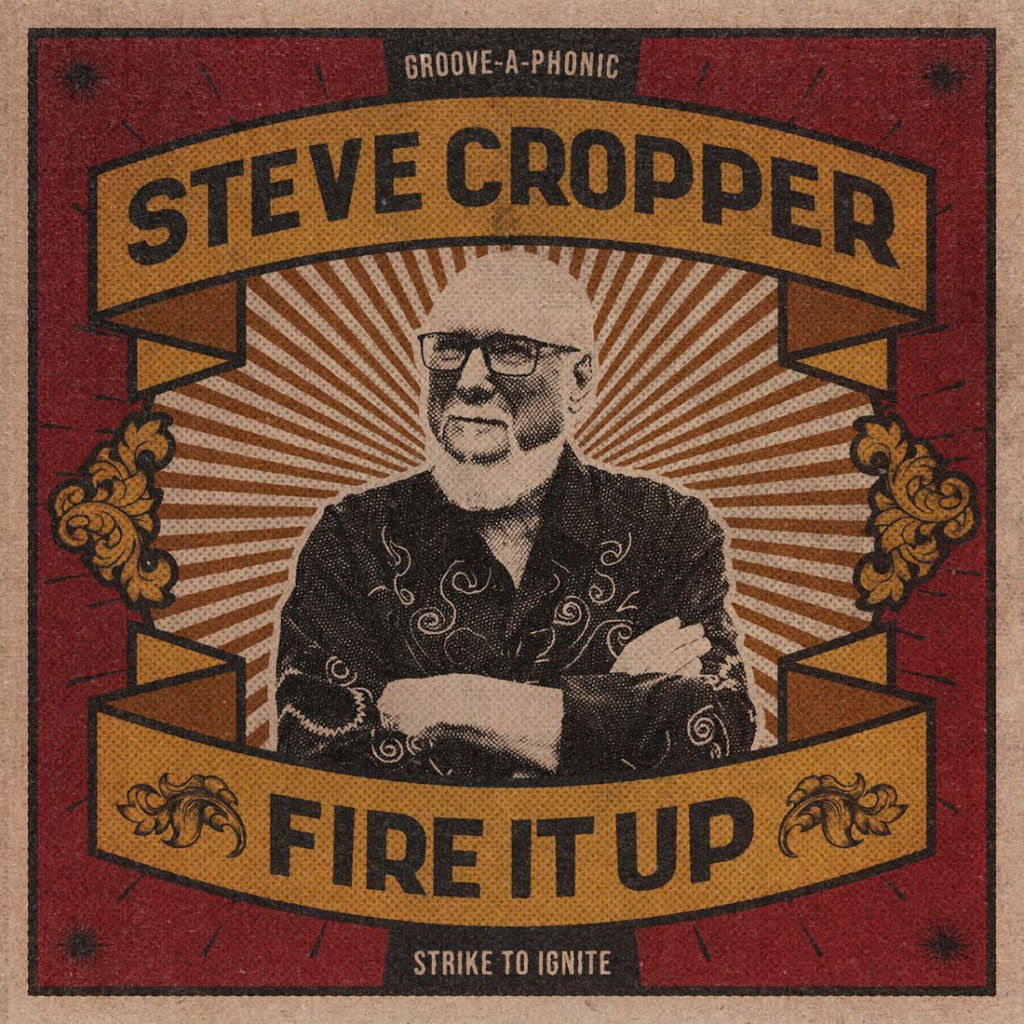 Steve Cropper—guitarist for the legendary R&B group Booker T. and the MG's—has released Fire It Up, which he's calling his first "proper" solo album since 1969. "This album is different from everything out there now," Cropper says in a press release, in reference to two vocals albums he released in the '80s. "I haven't heard myself this way since the '60s."
Cropper announced the April 23, 2021 album with the release of "Far Away," described as "a bouncing soul number that draws heavily from classic R&B, featuring Cropper's signature guitar that's always in service to the groove." Listen to it below. He says, "I'm a rhythm player. I set the groove. I'm always listening to the singer and the rest of band."
Also a founding member of the Blues Brothers and one of Stax Records' main producers, songwriters, and guitarists, Cropper, says the announcement, reintroduced classic soul to unsuspecting audiences.
But seven decades into his legendary career, Cropper sees this record as different: "It's made from old grooves, because during a lockdown, you work on stuff that's been in your head for years." Rooted in sessions with the Rascals' Felix Cavaliere and produced with long-time collaborator Jon Tiven, Cropper is both guitarist and a producer on the album.
Listen to "She's So Fine," which harkens back to the MG's
"To be a good producer, you've got to be able to hear a song finished in your head before there's much of anything done," he explains. "A good production is not accidental. I'm really proud of things that I produce."
Related: Our interview with Booker T. Jones
Watch the lyric video of "Far Away"
Says the release: From the classic R&B of the title-track, featuring vocalist Roger C. Reale, to the funk of "Bush Hog" and the quiet restraint of "One Good Turn," the album may have Cropper's name on it, but it's still very much a collaborative effort, where solos and prowess are always in service to the larger rhythm. "This isn't a battle of the bands," he adds. "It's better to enhance the other guy, make him shine."
"The Go-Getter Is Gone" highlights the album's collaborative effort.
"Roger came up with most of the lyrics here," he says. "I came up with the rhythms and the grooves and the changes, but I think teamwork is better." And suddenly a light shines on why Cropper has pursued so few solo records: "When a basketball team wins,' he says, 'it's not the player who made the last three-pointer who wins, it's the whole team that got him there."
Watch Cropper perform on SNL in 1978 with the Blues Brothers

Latest posts by Best Classic Bands Staff
(see all)